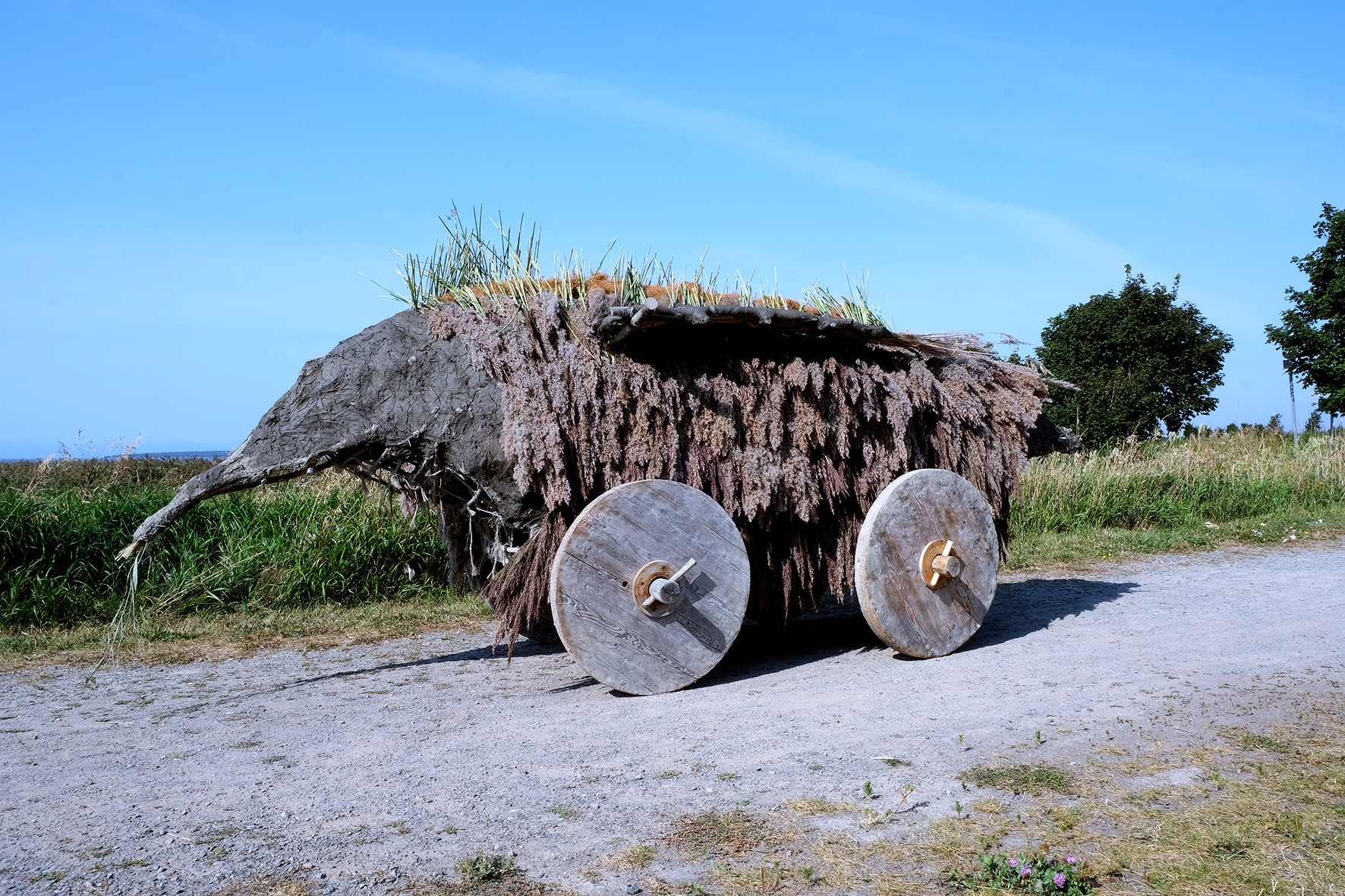 Christopher Varady-Szabo
Christopher Varady-Szabo's main interest is in living systems and how our choices as a society affect our relationship with the natural environment. His sculptures and installations are inspired by elementary architectural structures and are made by adapting traditional construction methods. He mainly uses natural materials such as earth, straw and branches which he assembles together by hand.
By employing ecological concepts of dwelling, he aims to reactivate "primitive space", questioning a way of being that approaches life from a more instinctive point of view, and seeking to remain within the limits of the essentials of survival, namely food, shelter and social interaction.
Several analogies between territory and architecture, between habitat and environment are embedded in his work. He explores different living environments to give voice to the primordial imprints of our psyches.
Biography
Originally from Sydney, Australia, Christopher Varady-Szabo has lived in Gaspé, Quebec for over forty years. After a year of studying architecture at the University of New South Wales, he changed direction to pursue a career as a visual artist. He completed a B.A. in Fine Arts in 1990 at the University of Quebec in Montreal and an M.A. in Visual Arts at the University of Ottawa in 2013. He is actively involved in the artist-run center Vaste et Vague in Carleton sur Mer. His work has been shown in Quebec, Ontario, Saskatchewan, New Brunswick, Switzerland, Finland, France, Belgium and Poland. He has produced several public works and his practice is supported by the Canada Council for the Arts and the Conseil des arts et des lettres du Québec.
Recent exhibitions
2019

Élémentaire, solo exhibition, Centre d'artistes Vaste et Vague, Carleton-sur-Mer, QC

2017

Géopoétique, group exhibition, Stewart Hall, Pointe Claire, QC

Le Meilleurs des mondes, collective exhibition, Biennale National de Sculpture Contemporaine, Trois-Rivières, QC. 

2016

Boue Boue, solo exhibition, Sporobole, Sherbrooke, QC
Origin
Sydney, Australia
Gaspé, Canada