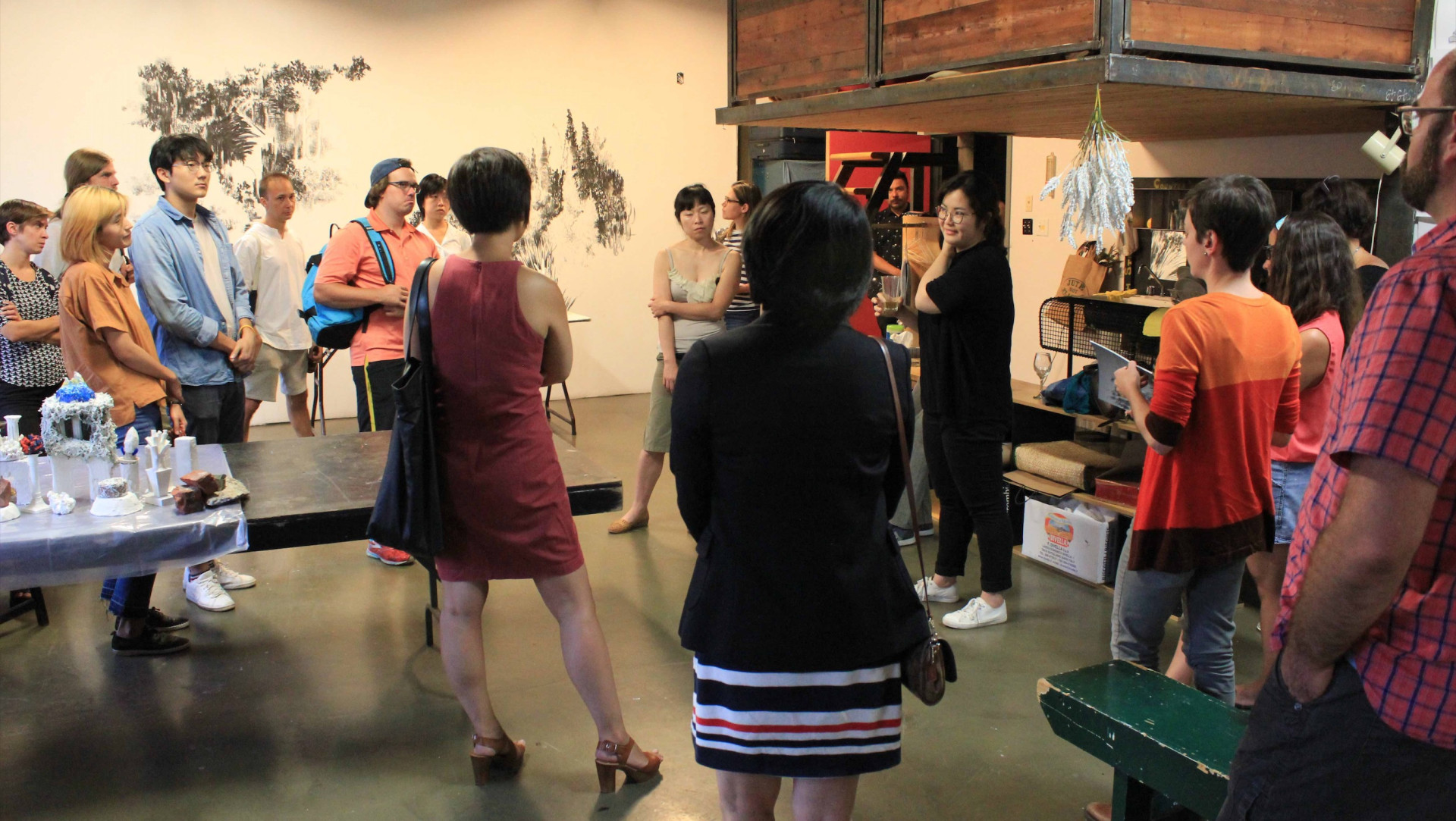 Discussion : Lee Eun Yeoung
For this artist talk, Lee Eun Yeoung, a Korean artist in residency at the Darling Foundry, presents the latest developments of her research in a short presentation. This is also the occasion to discover her studio. 
Lee Eun Yeoung works in a plurality of mediums including drawing, painting, sculpture and installation. In her practice, she explores spheres of memory and the imaginary. Her current reasearch focusses on our experience of time, transformation and metaphor. She finds inspiration in the writings of Jorge Luis Borges, Pablo Neruda and Gaston Bachelard, among others.