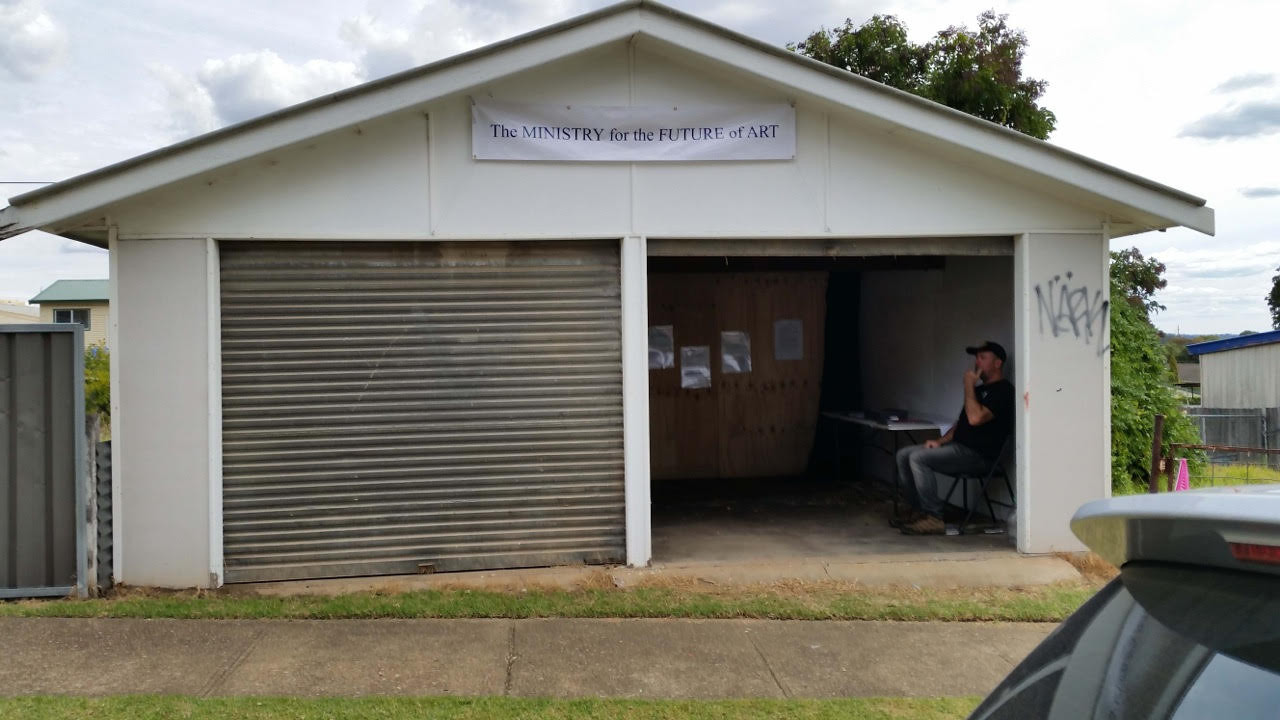 Nola Farman
Nola Farman is an interdisciplinary artist and writer whose work incorporates environmental practice, sculptural installation, sound, video as well as artist books.

A focus of Farman's Darling Foundry project, The Ministry for the Future of Art takes an ironic yet critical view of the current state of art in western cultures. Specifically, by constructing a fictive art world with its own curator/agent, artists and gallery space, a potential, alternative structure for the institutional practices of the "real" art world is conjured in the imagination of those who read or view the work of The Ministry. During her residency, Farman will also immerse herself in the Montréal-based arts archive, Artexte, which houses documentation of the history of contemporary artist books, performance, text, interdisciplinary and public art, both Canadian and international.
The 2015 Darling Foundry Residency is supported by the NSW Government, through Arts NSW, in partnership with Artspace, Sydney and Darling Foundry, Montréal.
Biography
Nola Farman is an interdisciplinary artist working in drawing, painting and interactive audio-visual installation. She also produces artists' books in which she explores writing and text as a visual language. She studied sculpture and drawing at OCAD in Toronto, Canada; MA (Hons.) in Public Art at the University of Western Sydney (UWS); and a PhD (also at UWS) for which her thesis topic was "Fugitive Practices: the contemporary artists' book".
Farman makes books under the imprimatur 'The Garden Path Press'. She was one of the first Australian artists to utilise solar power in their work, as exemplified in 'The Subterranean Listening Device' (1993); as well as being an early adopter of interactive audio-visual technology, for example in 'The Lift Project' (1979-82). Her current projects include a non-motorised kinetic solar-powered sculpture; a large weather-eroded text sculpture; artists' books and a fictional art world based on the idea of the heteronym, after Fernando Pessoa.