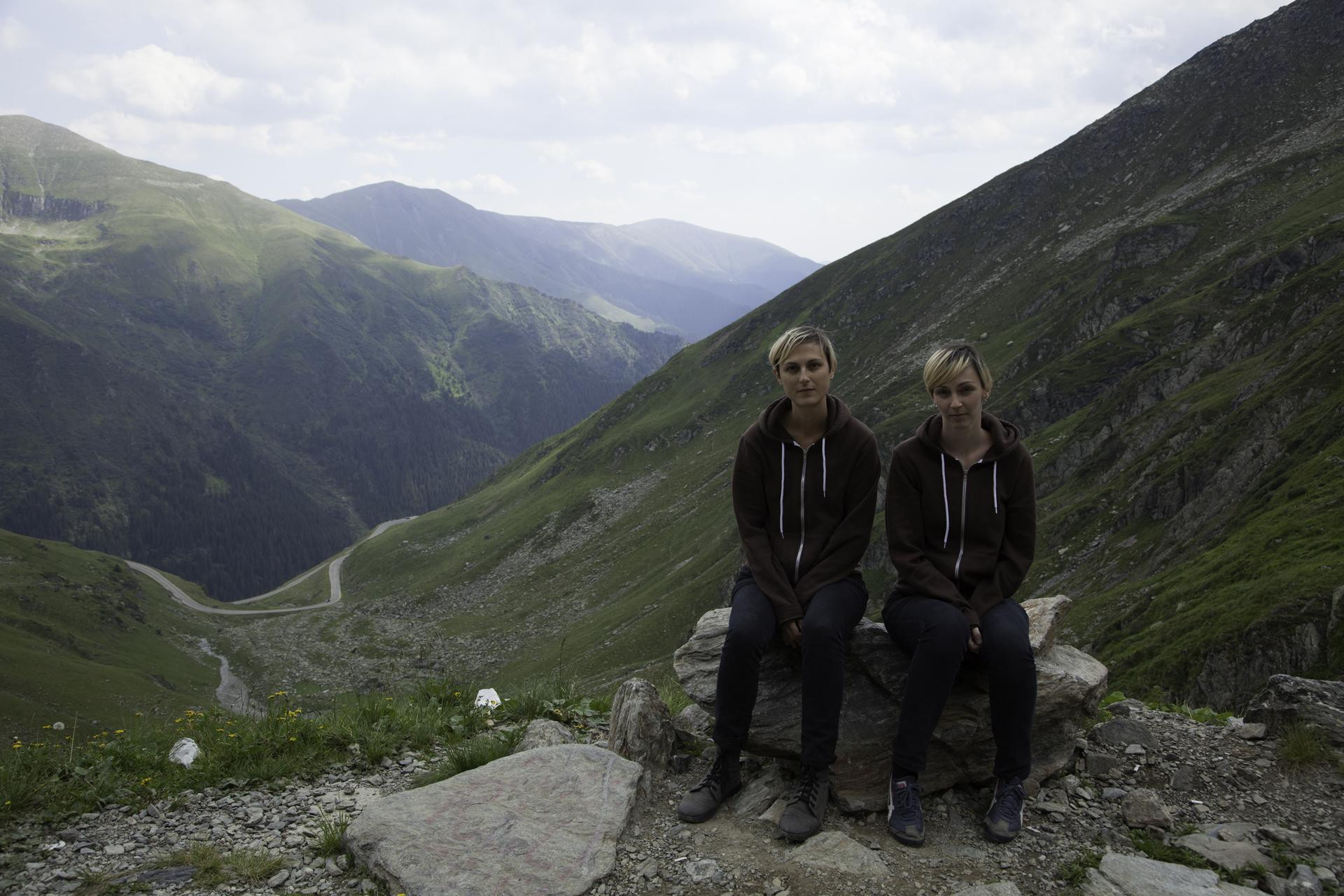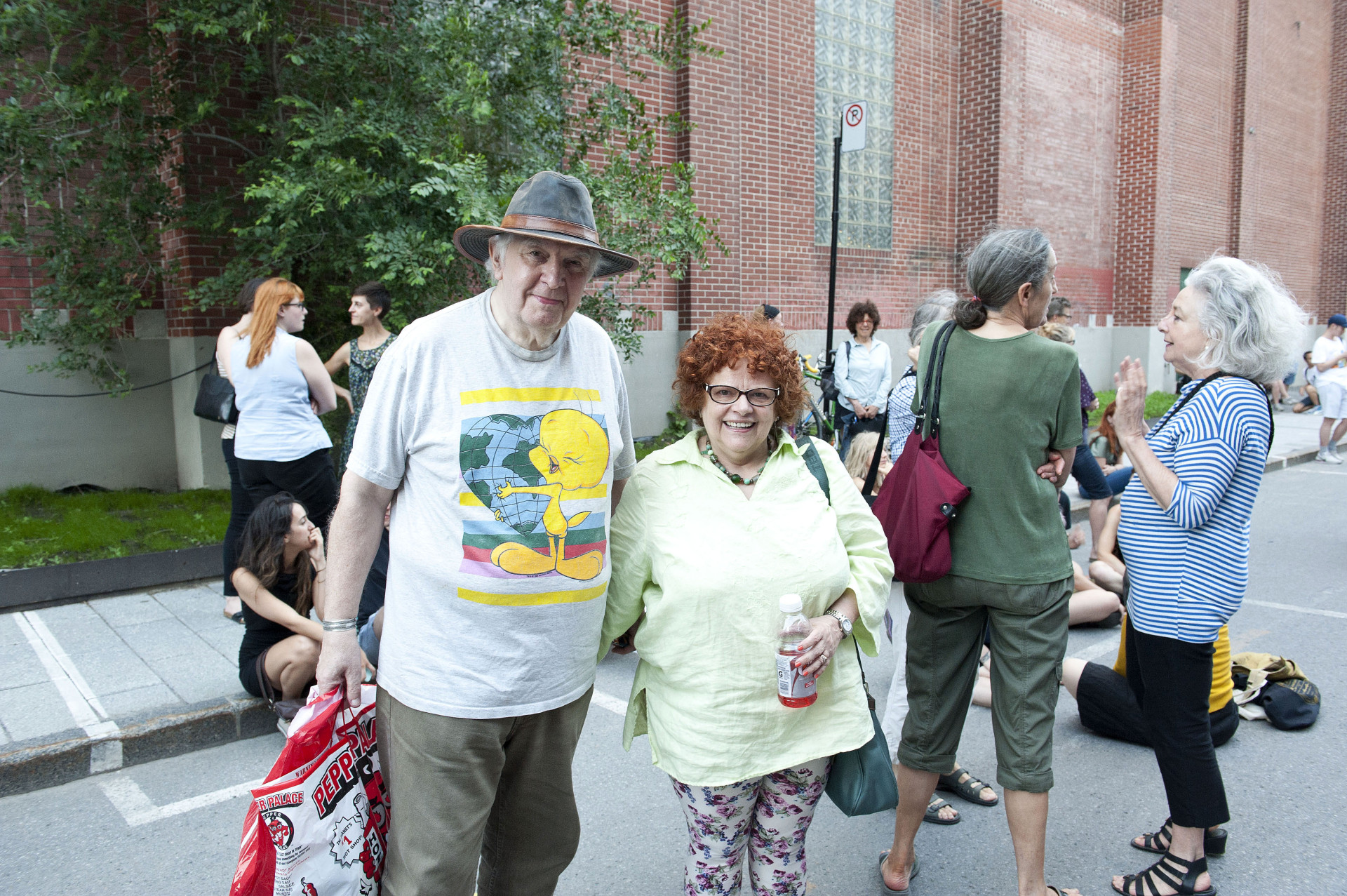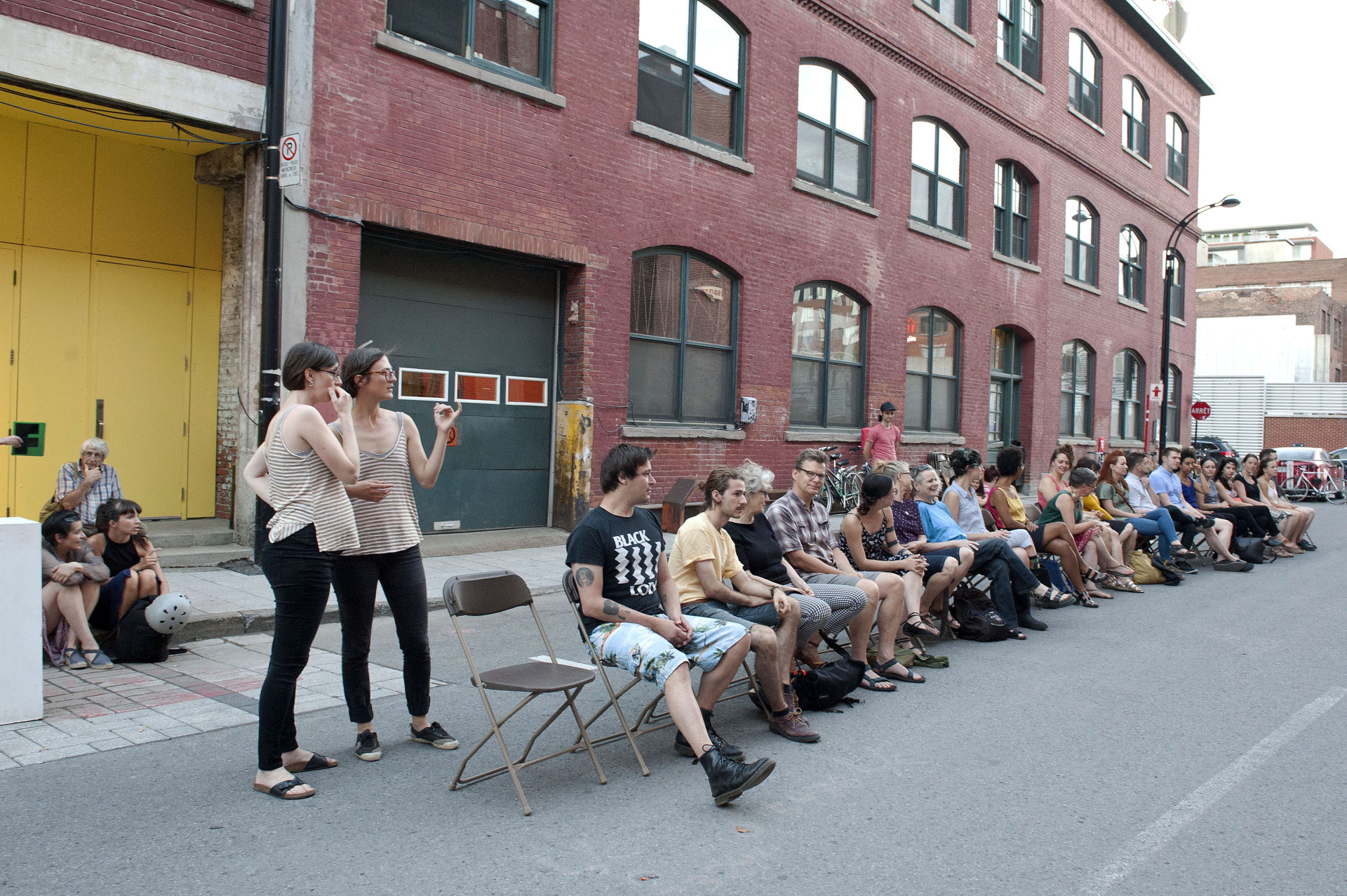 Filiations Evening 2⎟Karen Elaine Spencer + Jean-Sébastien Vague
After a first evening featuring the performances of Michelle Lacombe and Richard Martel, it is now Karen Elaine Spencer and the duo Jean-Sébastien Vague's turn to present their work at the Place Publique of the Darling Foundry. Respectively invited by Martel and Lacombe, the artists have been selected for, in the case of the collective, the freshness and esthetic quality of their performances, and, for Spencer, the intensity of her work, rarely shown in a context similar to the Place Publique. She will present a performance with her accomplices Danielle Berthiaume and John Thomas. 
*In case of rain, the performances will be held inside.*
KAREN ELAINE SPENCER
Karen Elaine Spencer maintains a studio practice, performs, curates and writes. In projects oscillating between performances in the street, exhibitions in galleries, and disseminations via the web, spencer questions hierarchies and investigates how we, as transient beings, occupy the world we live in. Since obtaining her MFA from the Université du Québec à Montréal in 2001 she has been awarded several international residency programs including the International Studio and Curatorial program (ISCP Brooklyn), the Cité Internationale des Arts de Paris, and the John Snow House AIR (Calgary). Recent exhibitions include One Day, Ellephant, Toronto (2016), letters home/ lettres à ma mère, Galerie B-312 and Ellephant, Montréal/Toronto (2015), Coming to Terms, Little Berlin, Philadelphia (2015), New York Stories: Twenty Years of ISCP, Brooklyn (2014), and La Moitié du Monde est une Femme, Grande Bibliothèque, Montréal (2013).
JEAN-SÉBASTIEN VAGUE 
Jean‐Sébastien Vague is an artist duo founded in 2008 by Jade Barrette and Sophie Rondeau. A true identity lab, the duo implements perfomative strategies informed by their personal experiences with the aim of challenging the different norms of identity construction. Their work has been presented in France and in Quebec, at Action Art Actuel (St-Jean-sur-Richelieu, 2016), Le Lieu (Quebec City, 2015), Le Lobe (Chicoutimi, 2014), Galerie de l'UQAM (Montreal, 2014), and the Festival international du film sur l'art (Montreal, 2014). They obtained an MFA from UQAM (2014) and live and work in Montreal.