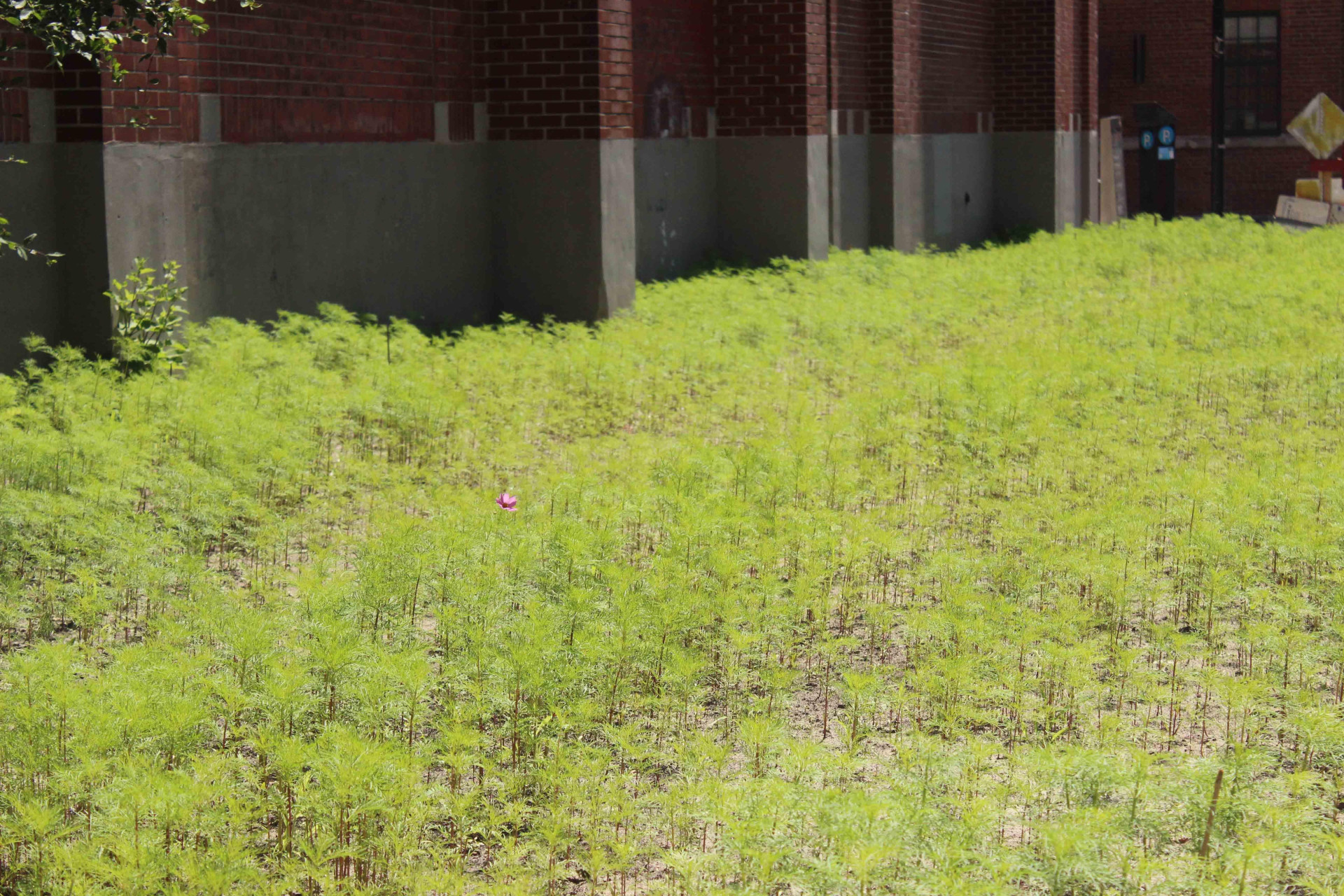 Poetry night #1 | Flowerbeds - Field Literature
Poetry
We are in the midst of summer, let poetry refresh your senses!
Every body knows that it is forbidden to walk on flowerbeds. We have to pay attention to the fround under our feet, just like we have to pay attention to language: each voice is an event which takes place between space and language. It is a strange and fragile animal, which we need to take time to listen to.
With Carole David, Shawn Cotton, Benoit Jutras, under the artistic direction of Michaël Trahan (Prix du Festival de la poésie de Montréal)
Michaël Trahan
Michaël Trahan was born in 1984. He grew up in Acton Vale, in Montérégie, before establishing himself in Montreal at the beginning of the 2000s. In 2011, he completed a Masters thesis on the reception of the work by the  marquis de Sade in inter-war France. His postdoctoral research focuses on the limits of the readable in the contemporary french poetry field. His first book of poems, Nœud coulant (Le Quartanier, 2013), obtained the Prix Émile-Nelligan and the Prix du Festival de la poésie de Montréal.
Carole David
Poet, novelist, and essayist, Carole David has a doctorate in French studies. Since 1980, she is a professor at the cégep du Vieux-Montréal. She has published critic texts and fiction texts over multiple cultural periods. In 1986, Carole David was awarded the Prix Émile-Nelligan for Terroristes d'amour and, in 1996, the Prix de poésie Terrasses Saint-Sulpice from the Estuaire publication, for Abandons. Her novel Impala (1994) published in english and italian, was a finalist for the Prix du journal de Montréal and for the Prix de la ville de Montréal. She was nominated for the Prix du Gouverneur général for La maison d'Ophélie (1998). Carole David is a member of the Québécois writers Union since 1987.
Shawn Cotton
Poet, musician, floor hockey player, Shawn Cotton also contributes to la Maison d'édition Le Cosmographe. He published two collections of poetry : Jonquière LSD (l'Écrou, 2010) and Les armes à penser (L'Oie de Cravan, 2012). He plays bass with Bernhari and the Groupuscule Skip Jensen.
Maison de la poésie de Montréal
 Founded in 2000, la Maison de la poésie de Montréal strives to promote quebecois poetry, here and abroad, by organizing various activities for the grat public and professionals. La Maison de la poésie is an organism which functions thanks to the support of the Conseil des arts de Montréal and the Conseil des arts et des lettres du Québec. It holds 14 editorial board members.
En collaboration avec
6:30 pm to 10 pm
Performance evening
Place publique