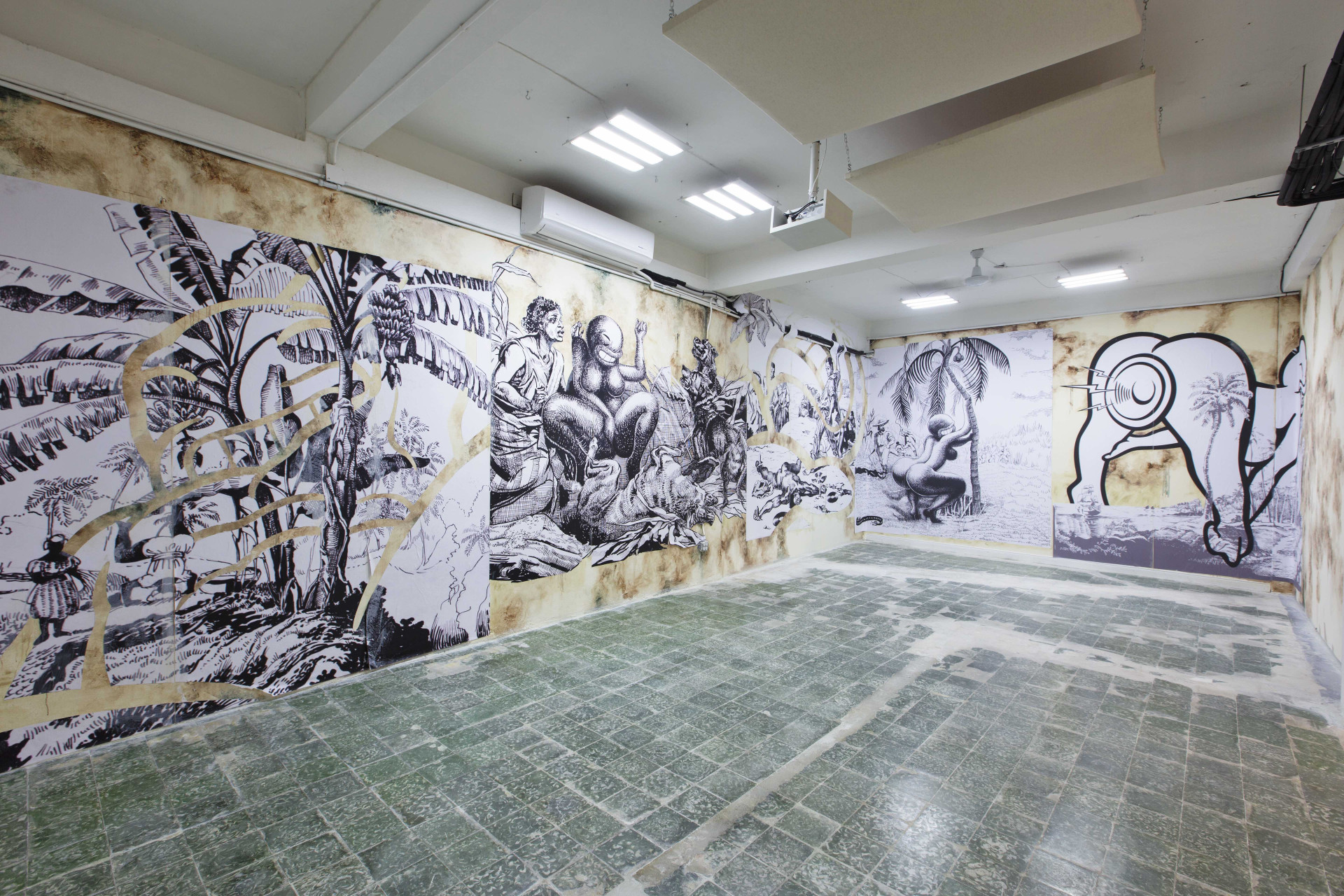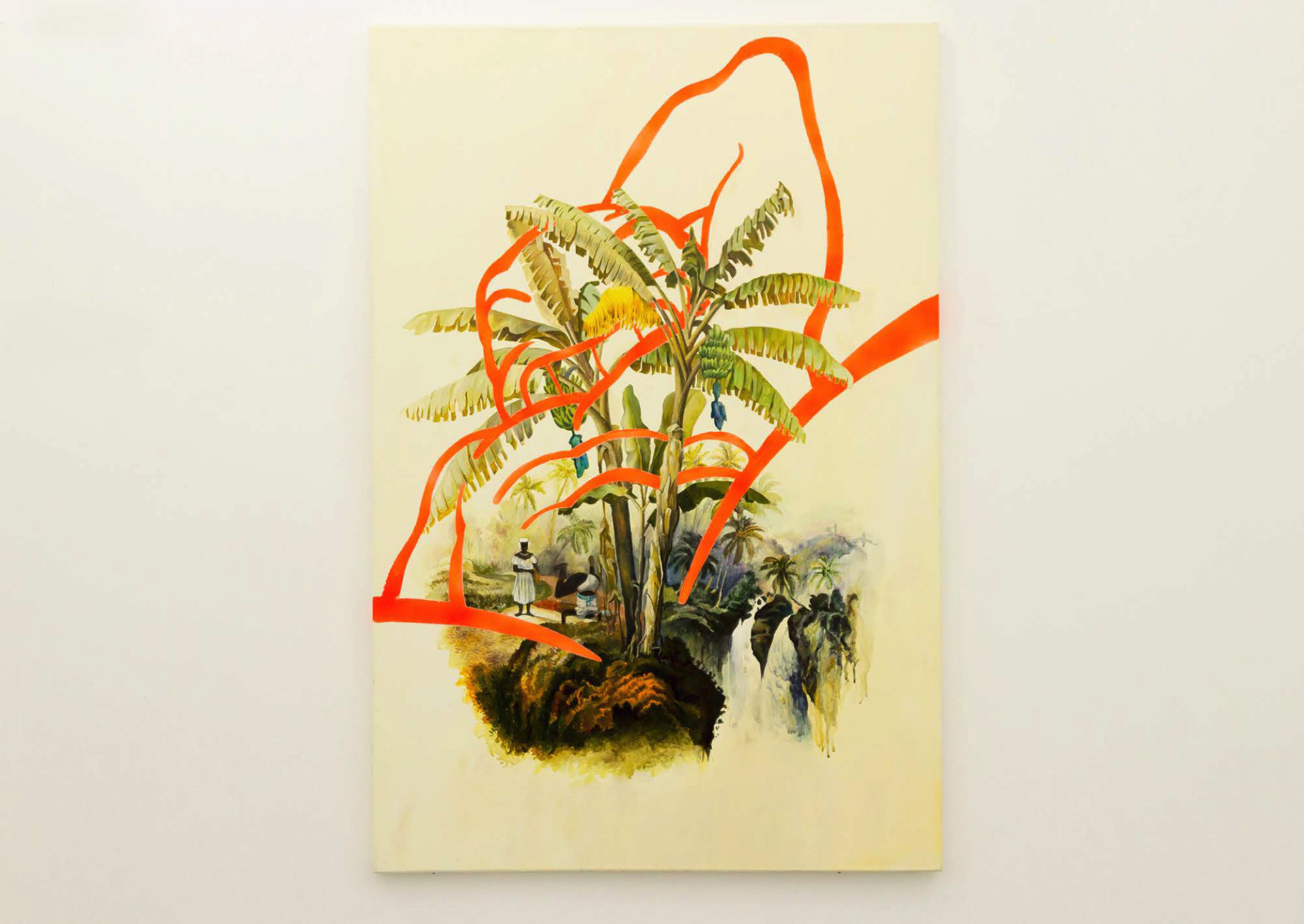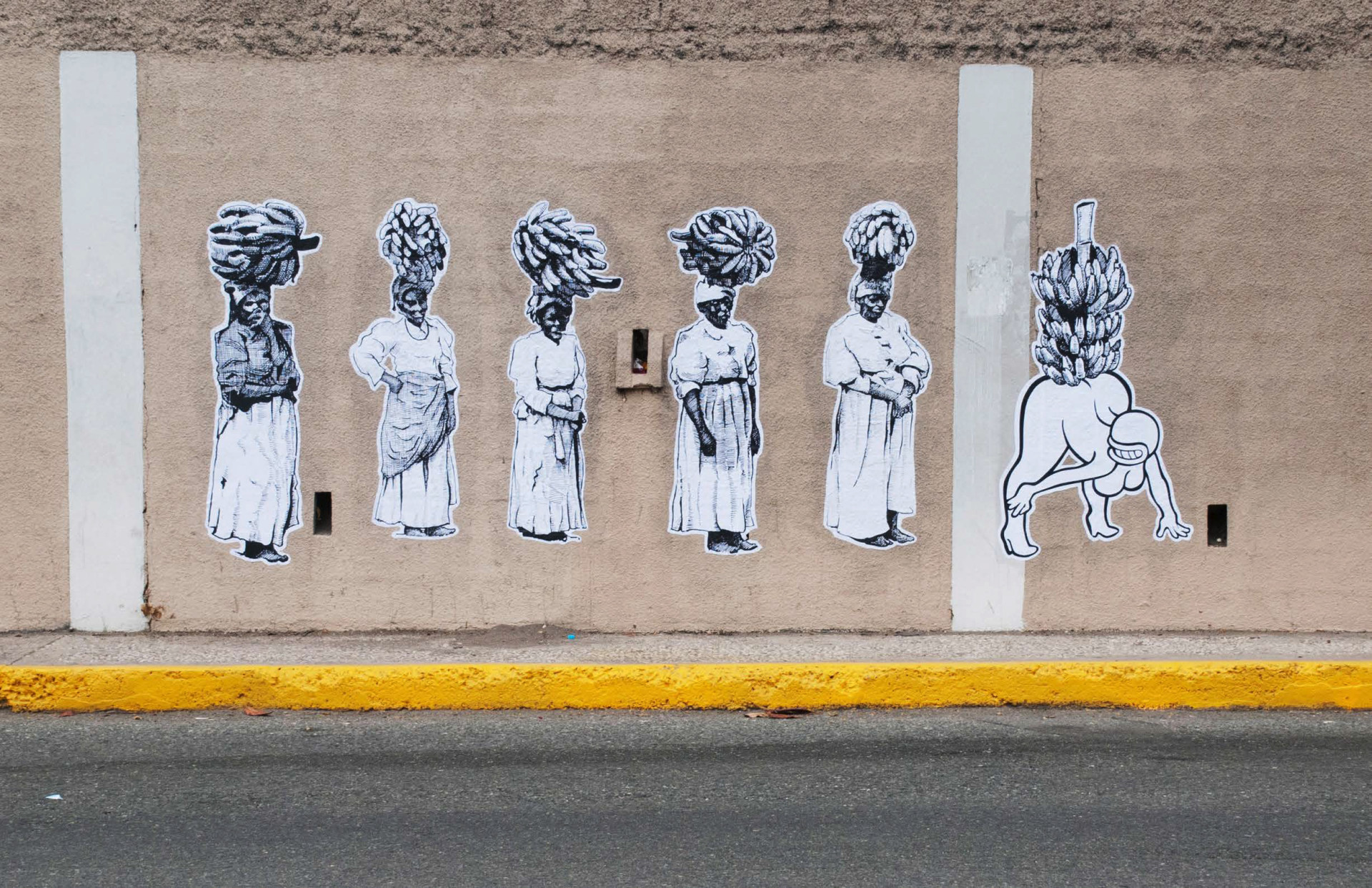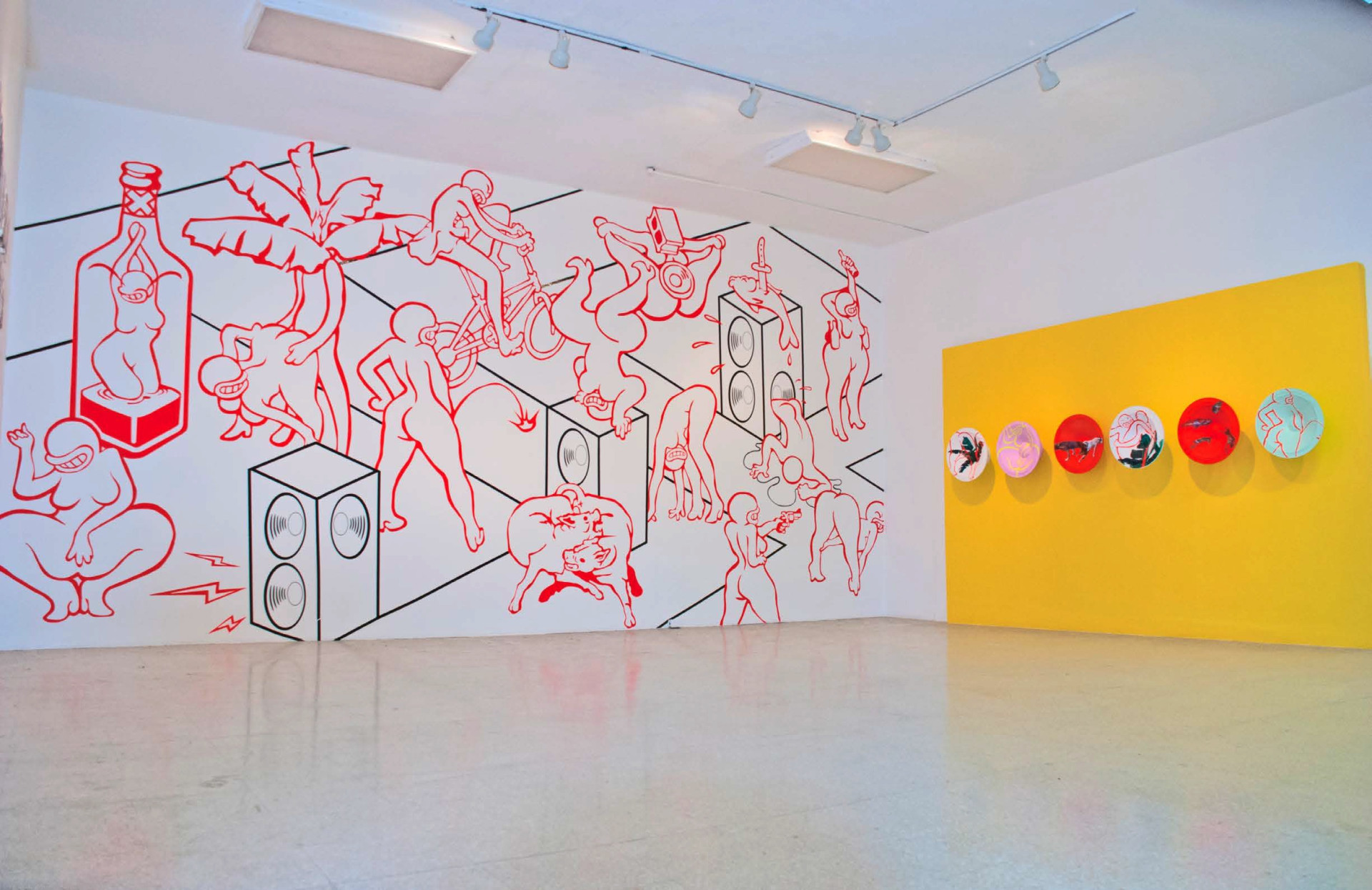 Leasho Johnson
"Jamaican Dancehall culture is vibrant, dynamic and often times controversial. It is relevant to contemporary Jamaican youth and informs political, social and racial views in Jamaica. However, though Dancehall and its attitudes largely define the perception of Jamaican identity in the world at large, there is still a lack of understanding about this urban ideology. My current work attempts to elucidate both the hidden wildness within this aspect of Jamaican culture and my own place in society as a gay man from rural Jamaica. This work utilizes characters I've created, named Pum-Pum, that imitate and exaggerate male and female gender roles found in Jamaican Dancehall. My work is influenced by Street Art, cartoons and pop culture, as well as graphics. I juxtapose imagery grounded in traditional realism with stylistic cartoons, playing on the differences between the two styles, while utilizing various media and formats such as ceramics, mixed media, murals, street art, graphic design and found objects."
(excerpt from a text by Leasho Johnson)
Biography
Leasho Johnson is a Jamaican artist. He holds a BFA from the Edna Manley School of the Visual and Performing Arts in Kingston, and he is currently studying at the School of Art Institute in Chicago. His work was shown in Jamaica but also internationally, notably at the Philharmonie de Paris in 2017, at the Royal West England Academy in Bristol in 2016, and at Yale University in 2015. He participated in residencies in New York (Residency Unlimited), Liverpool (Bluecoat) and Kingston (NLS).
Recent exhibitions
2019

Resisting Paradise, Fonderie Darling, Montréal (Canada)

Resisting Paradise, Pública, San Juan (Puerto Rico)

2018

I Shall Return again, National Gallery West, Montego Bay (Jamaïque)

Arrivants, University of the West Indies, Cave Hill (Barbade)

Jamaica Jamaica, SESC, São Paulo (Brazil)

2017

We have met before, British Council and National Gallery of Jamaica, Kingston (Jamaica)

Of Skin & Sand, National Gallery of Bahamas, Nassau (Bahamas)

Jamaica Jamaica, Philharmonie de Paris, Paris (France)

Caribbean Queer Visualities, Transmission Gallery, Glasgow (Scotland)