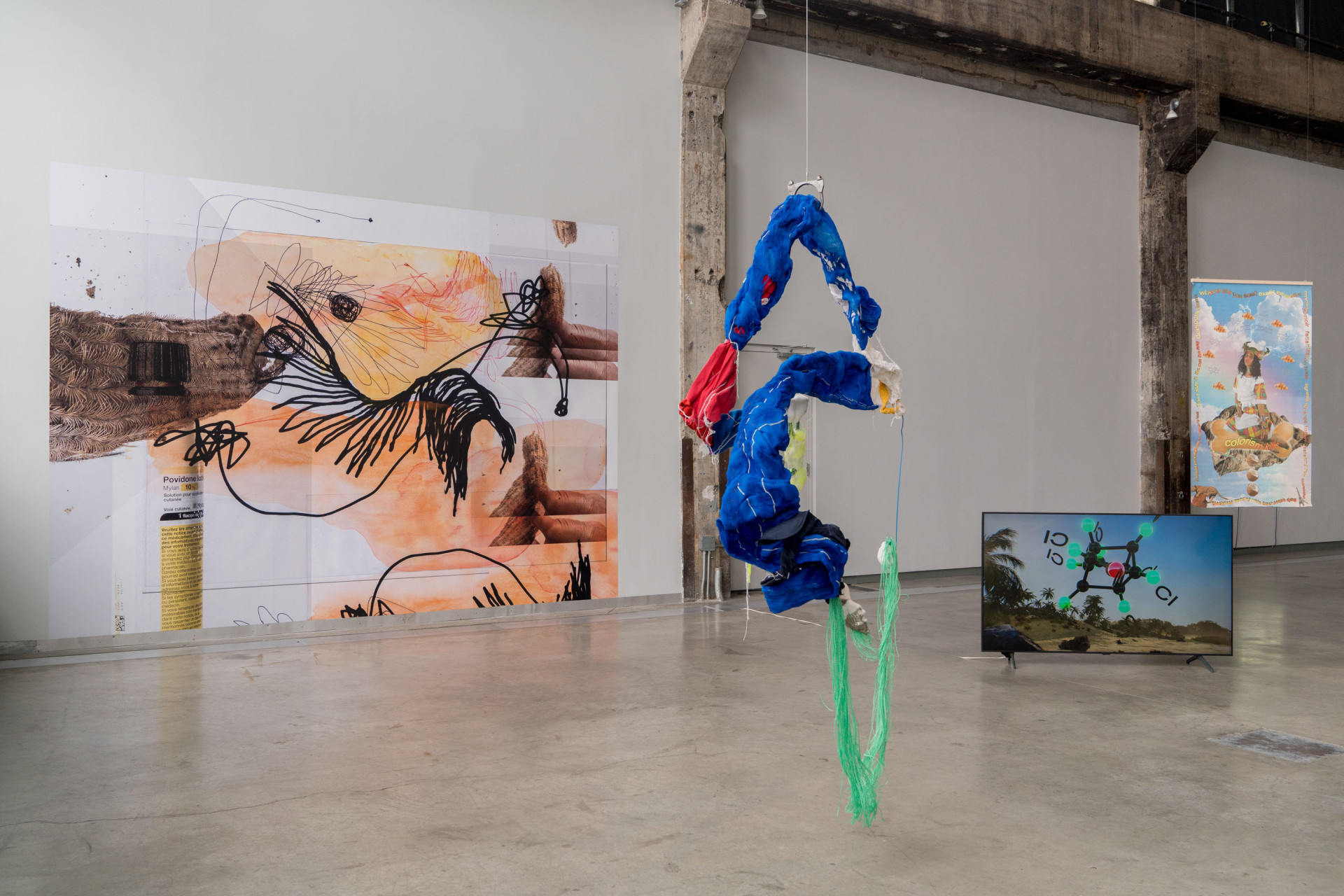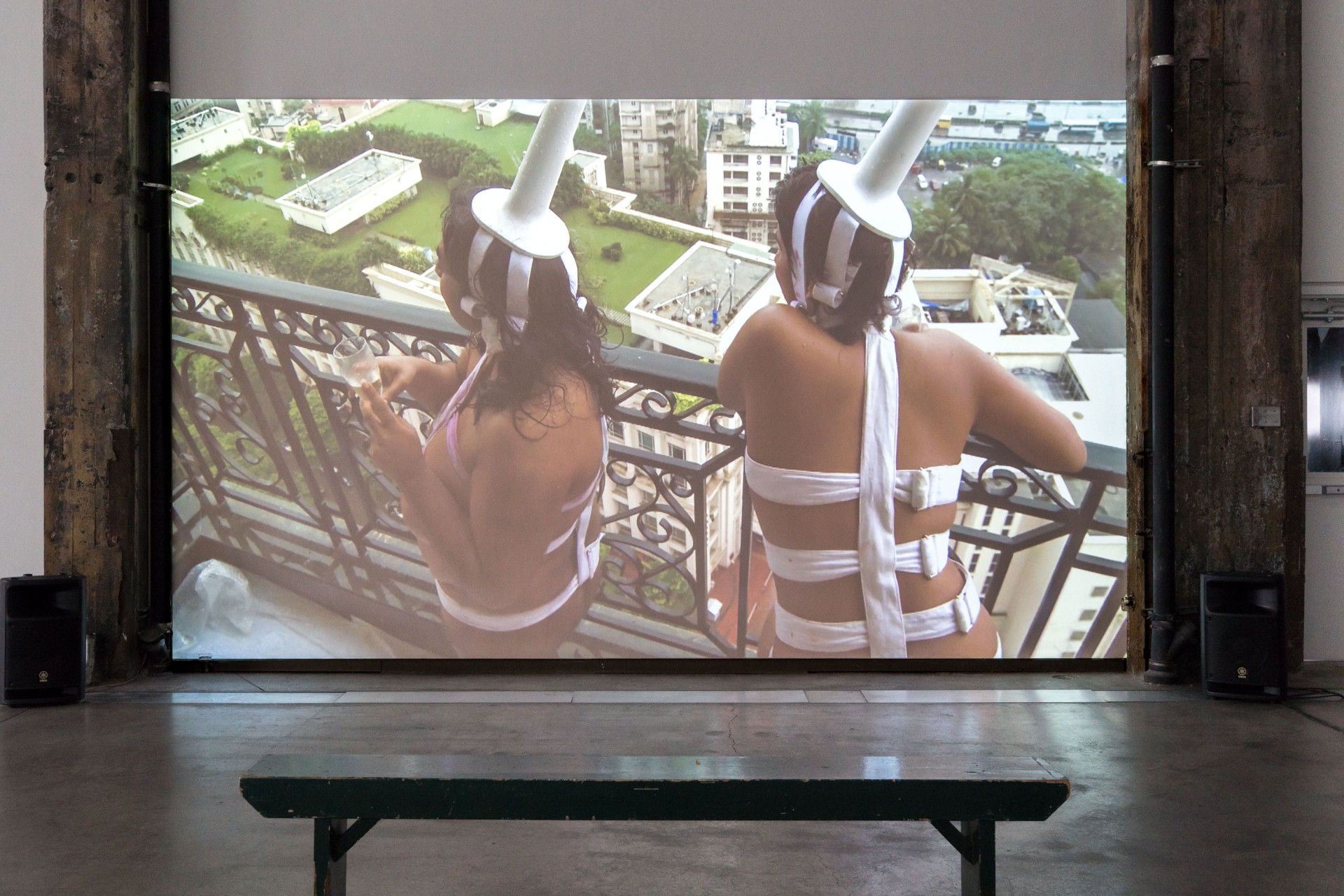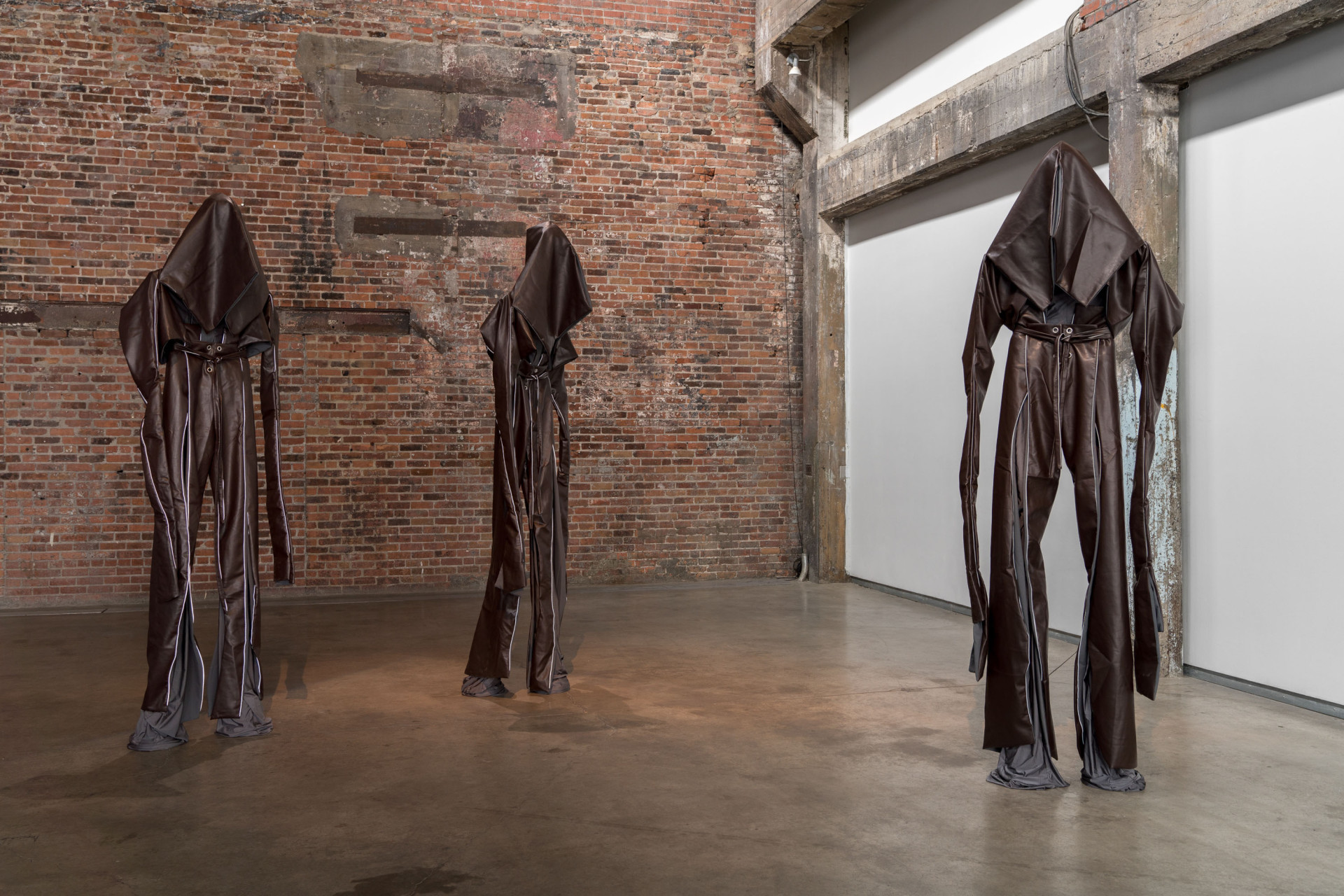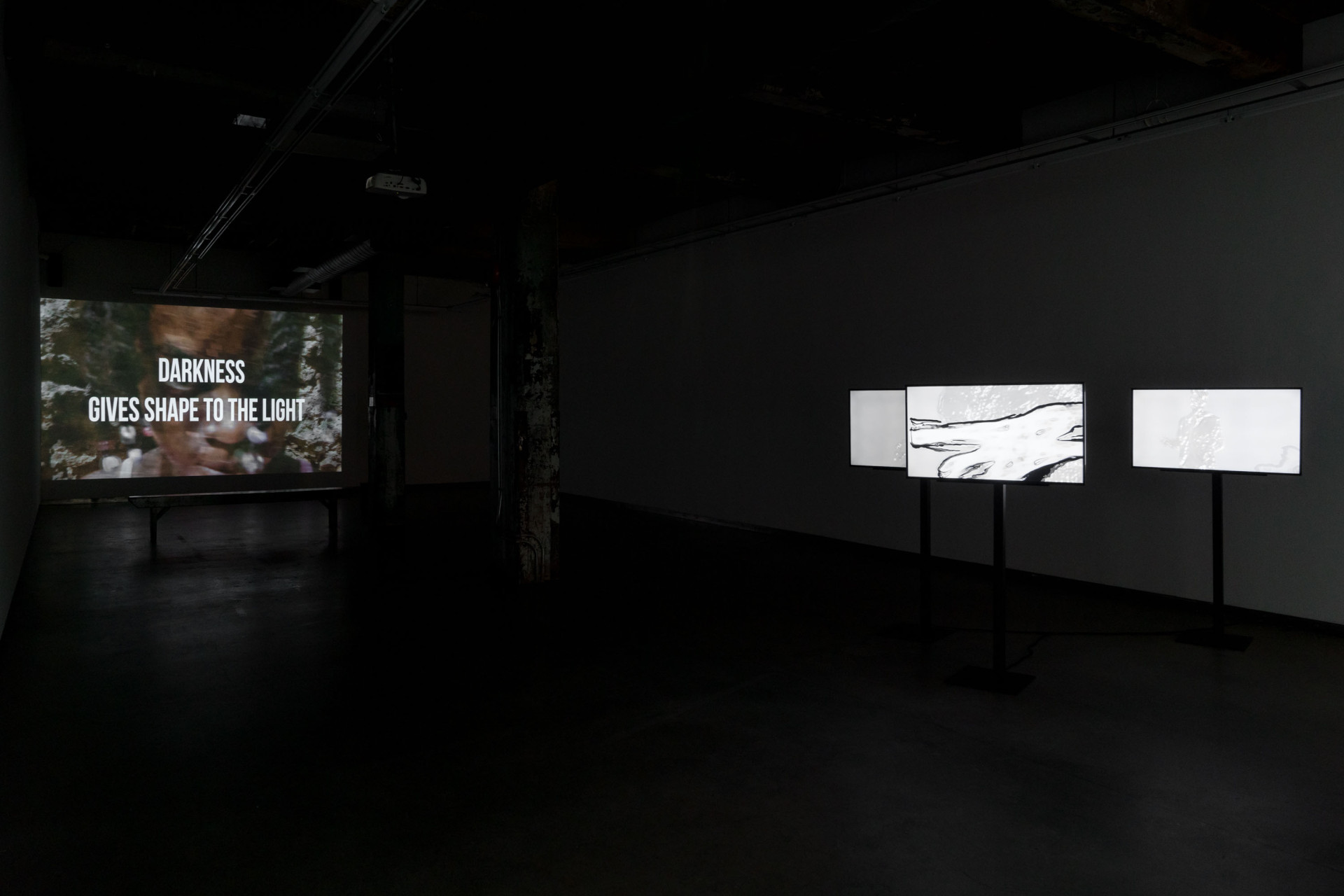 WORLDMAKING TENTACLES 
In the group exhibition Worldmaking Tentacles, technological, ecological, and spiritual wisdoms meet to conjure an array of possible futures. The artists summon phoenix-like  moments  in  which  nature  emerges  outside  of  colonial-patriarchal  destructive  relations;  bodies  transcend  race,  gender,  and  sexuality;  and  ancestral knowledge is wedded with technology. Each in their own way, the artists are concerned with a reconditioning of historical, linguistic, and scientific imaginaries. In  this  postnatural,  posthuman  universe,  the  past  gains  multiple  tentacles  that  shapeshift toward a myriad of speculative, caring futures.
ABOUT MOMENTA BIENNALE DE L'IMAGE
MOMENTA Biennale de l'image is an international contemporary art biennale devoted to the image. Its mission is to generate a sensitive and sensible impact on the world around us by means of images. The event implements unifying and structuring initiatives for art dissemination and education, to encourage reflection on and access to contemporary art. Founded in 1989 as Le Mois de la Photo à Montréal, the organization was renamed MOMENTA Biennale de l'image in 2017. At its last edition in 2019, the biennale included 13 exhibitions, 39 artists, and 40 public events, and public attendance totalled more than 210,000 exhibition visits.
Charlotte Brathwaite
Charlotte Brathwaite (born in London, United Kingdom; lives in New York, United States) creates worlds celebrating people who have survived the ravages of slavery, genocide, and colonization. She re-centres their experiences, desires, and dreams by opening up spiritual, visual, and oral narratives permeated with poetry and humanity. Through her interdisciplinary practice employing image-based, performative, and discursive modes, Brathwaite offers sensitive points of contact for addressing the issues of social justice, identity, race, and power, as well as the complexities of the human condition.
Julien Creuzet
Julien Creuzet (born in Le Blanc-Mesnil, France; lives in Montreuil, France) explores diasporic experiences through the lens of cultural heritages, including his own. In immersive works that combine sculpture, video, poetry, and music, he highlights connections among imaginaries, social realities, and forgotten stories. He draws his inspiration from the Martinican poets Aimé Césaire and Édouard Glissant and their reflections on creolization, migration, and the figure of the archipelago – poetic and theoretical spaces where diversity and difference manage to be preserved, yet in a globalizing spirit.
Sandra Mujinga
Sandra Mujinga (born in Goma, Democratic Republic of Congo; lives in Berlin, Germany, and in Oslo, Norway) examines issues related to identity by delving into politics of visibility and representation, modulated more than ever by questions of surveillance and control. Through a multidisciplinary practice guided by intersectional feminism and decoloniality, Mujinga, an artist and musician, explores the mechanisms of observation and concealment. Inspired by digital technologies and the animal world, she probes the notion of presence and the political potential of its opposite: absence.
Tabita Rezaire
Tabita Rezaire (born in Paris, France; lives in Cayenne, French Guiana) works at the intersection of visual and therapeutic arts and communication sciences. In her holistic approach, inspired by ancestral wisdom, she travels down different avenues of creation and healing with the aim of rethinking the body by intermingling the networks (organic, electronic, and spiritual) that define it. She invites us to free ourselves from Western hegemony and the arbitrary hierarchies that it erects regarding genders, sexualities, cultures, and systems of knowledge inherited from the colonialism.
Jamilah Sabur
Jamilah Sabur (born in Saint Andrew Parish, Jamaica; lives in Miami, United States) draws on geology, geography, memory, and language in her exploration of the temporary nature of the world, attending to bodies (geological, human, oceanic, and others) as points of contact between past, present, and future. Her works, which combine performance, photography, installation, and video, are imbued with colonial history, migration issues, and human relationships with the environment. With roots in the idea of being, Sabur's work probes what has disappeared from our sight in order to unearth buried stories.
Tejal Shah
Tejal Shah (born in Bhilai, India; lives in New Delhi, India) is interested in how gender, ecology, science, and sexuality relate to each other. A practitioner of Tibetan Buddhism and permaculture, Shah seeks to expand ways of establishing connections with other forms of subjectivity and with Earth. Shah's transdisciplinary practice, enlightened by Buddhist and queer thought, challenges dualistic systems in which the components are perceived as disjointed and opposed. Issues related to violence, power, love, and regeneration are probed in Shah's videos and performances and, more recently, explored during workshops and in practical and theoretical study programs.
Curator
Stefanie Hessler, avec la collaboration de Camille Georgeson-Usher, de Maude Johnson et de Himali Singh Soin