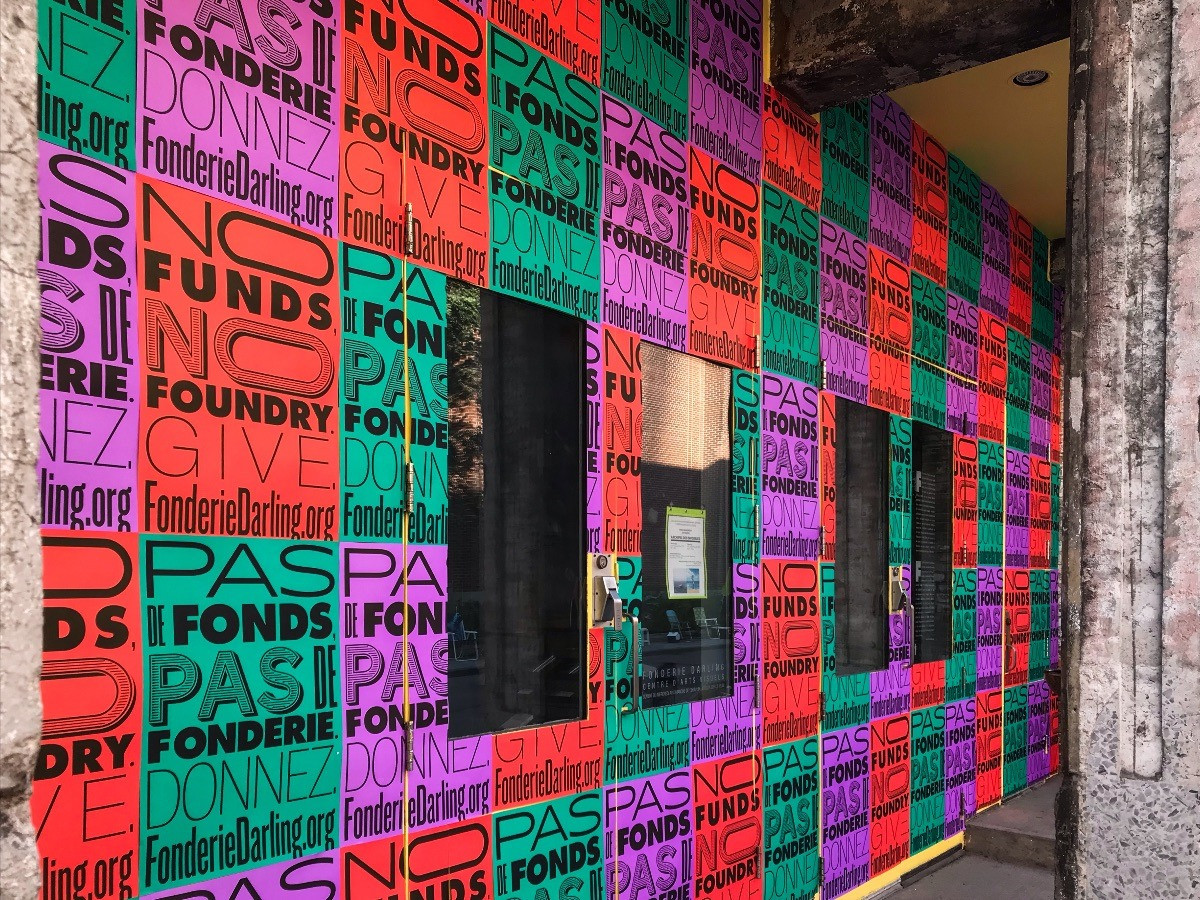 NO FUNDS, NO FOUNDRY
In 2019, the organization Quartier Éphémère aims to make a historical transaction by acquiring Fonderie Darling's main building from the City of Montreal. In order to do so, a crowdfunding campaign was set from July 10 to September 4, 2019.
On the Indiegogo platform, 257 contributors have given a total amount of $80,572 which represents 115% of the initial goal.
Fonderie Darling's team warmly thanks all the donors who participaed in sustaining a symbol of Montreal's industrial heritage and a landmark venue for contemporary visual arts. Thank you also to all our partners who contributed to the success of this campaign: Atelier du Bronze d'Inverness, Compagnie & cie, the restaurant Le Serpent, Atelier Photosynthèse, Martin Schop Encadrement and Diapason. Thank you to our artists who generously offered their inspiring artworks: Nadia Myre, Yann Pocreau, Karen Kraven, Celia Perrin Sidarous and Aude Moreau. 
-
7:30 pm to 10 pm
Levée de fond