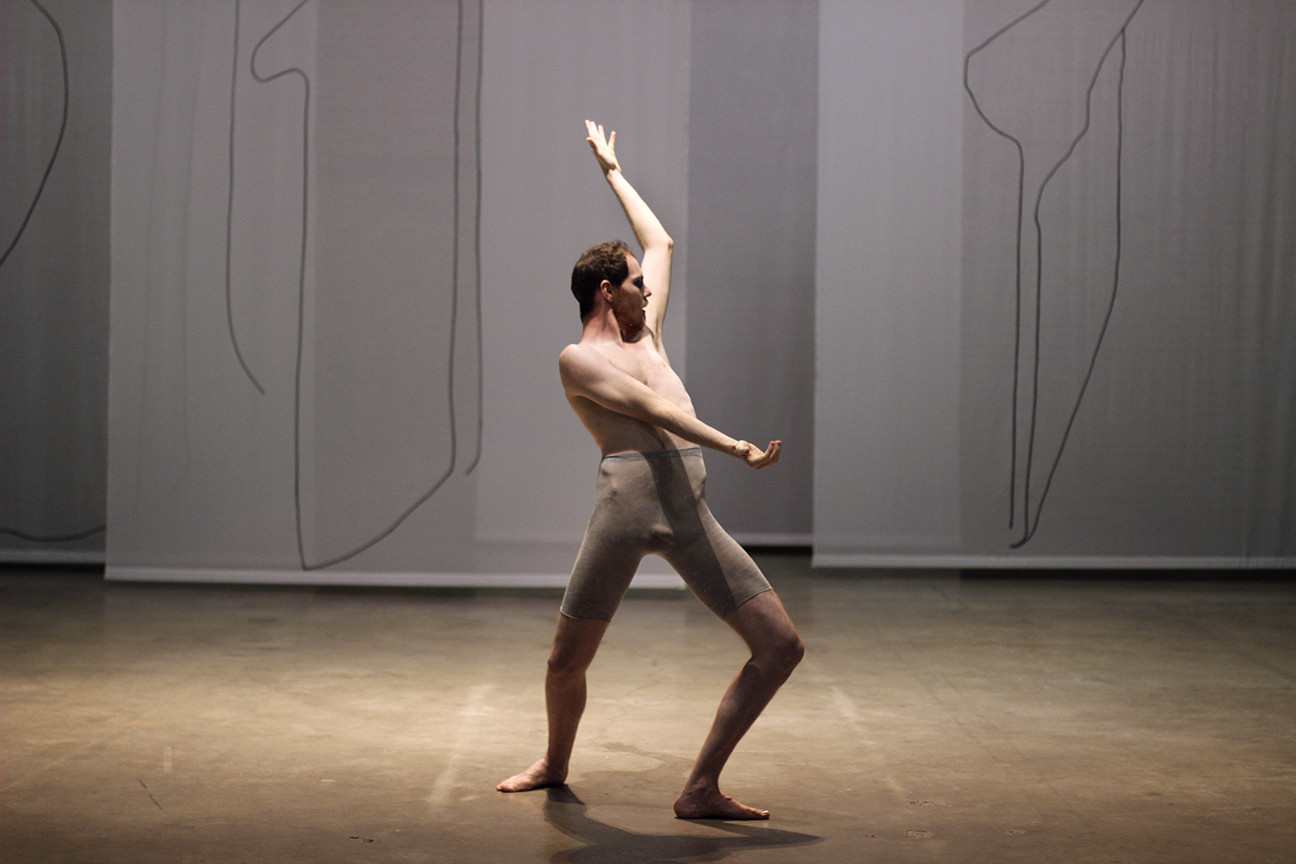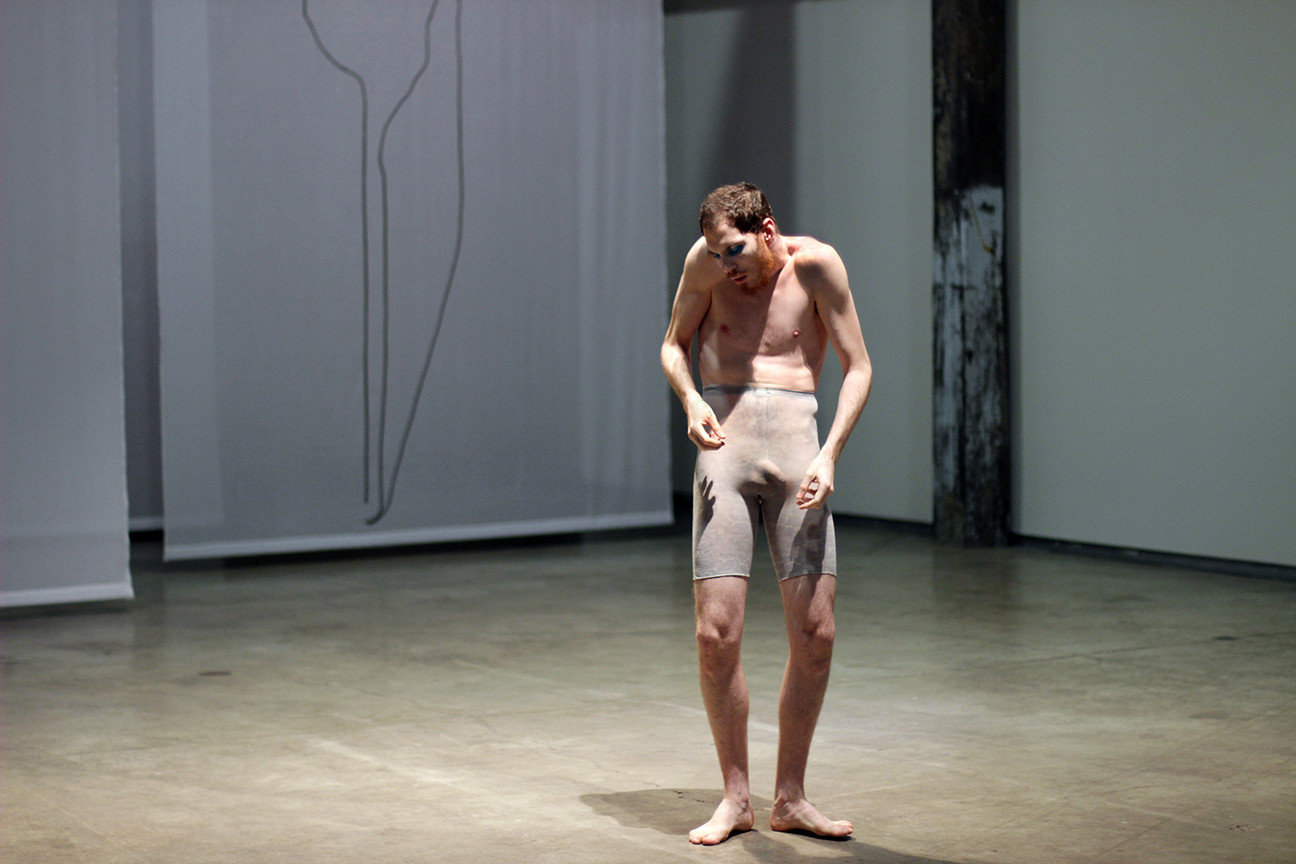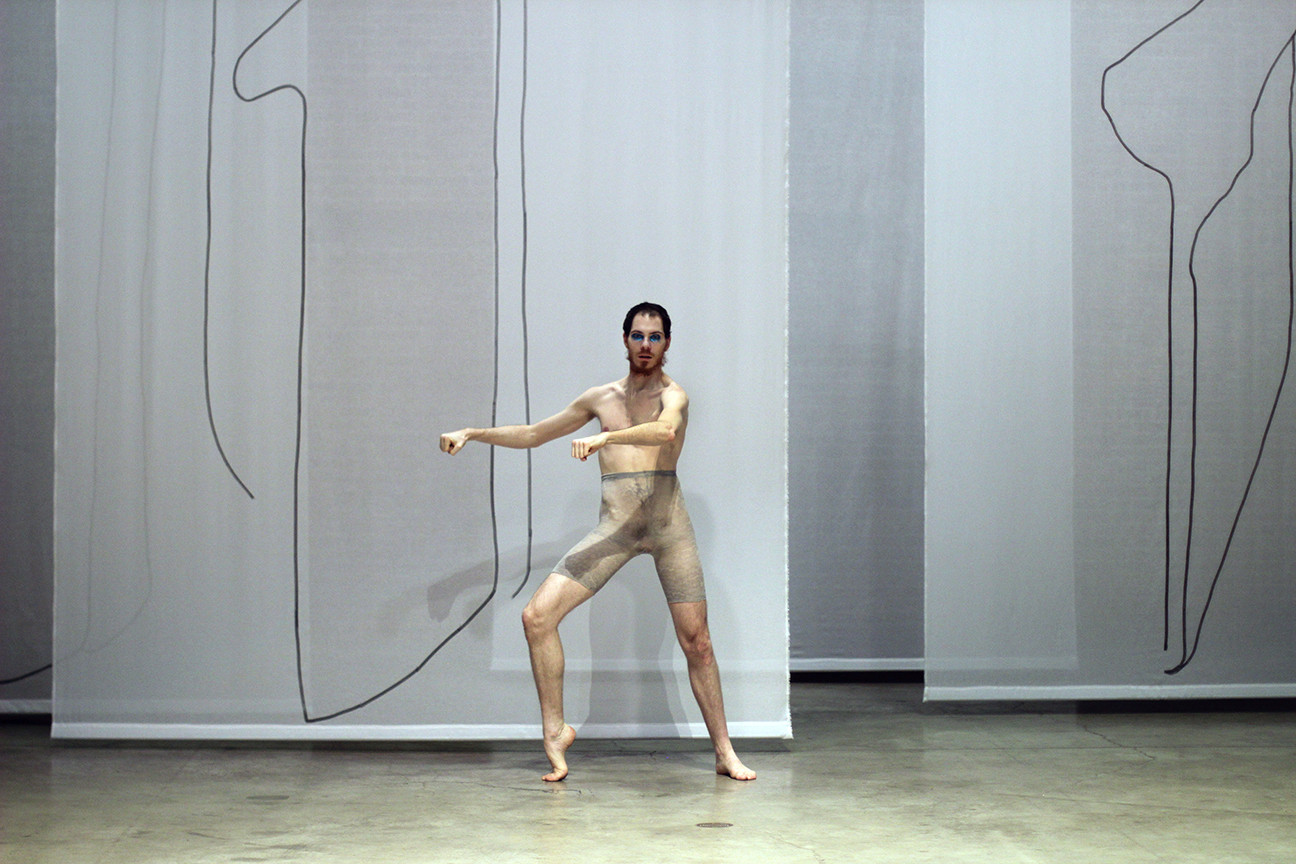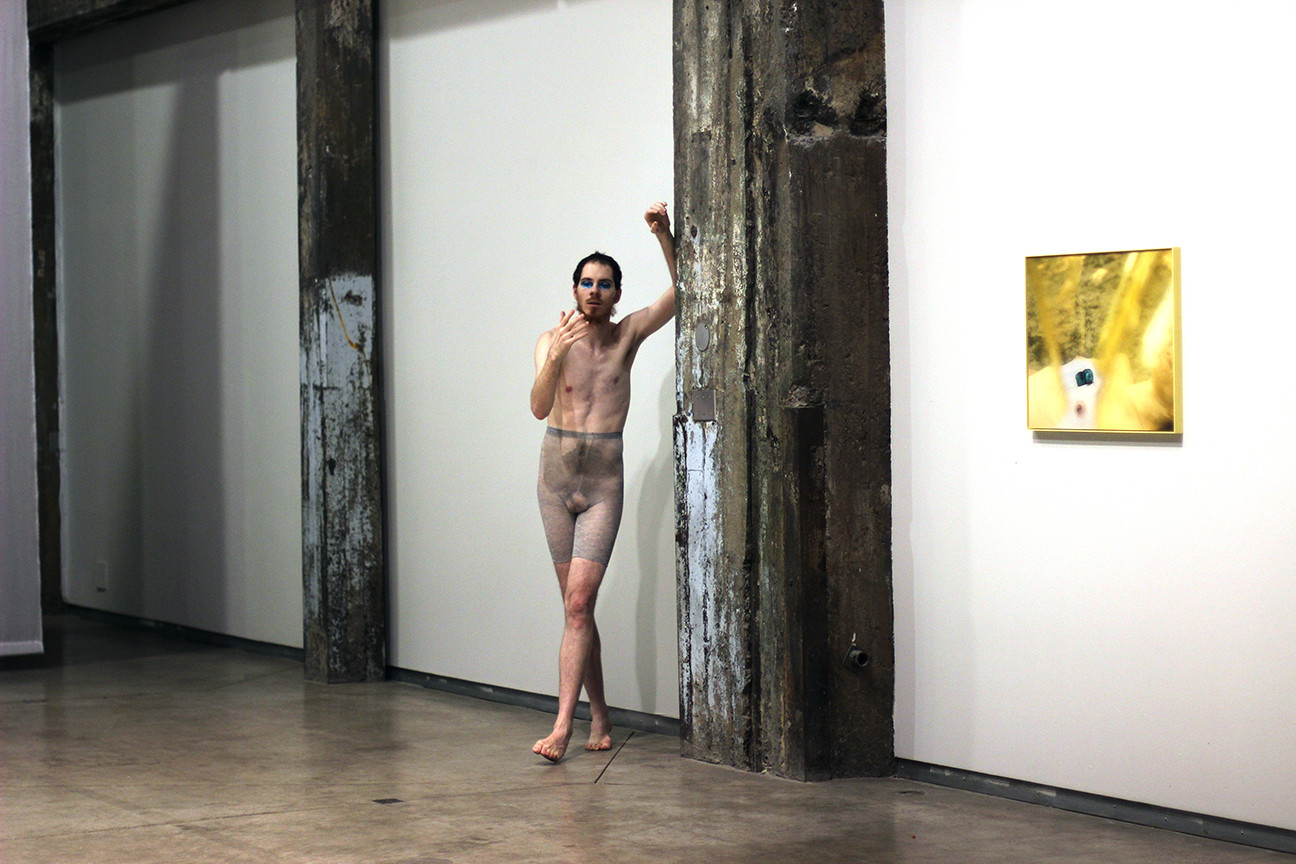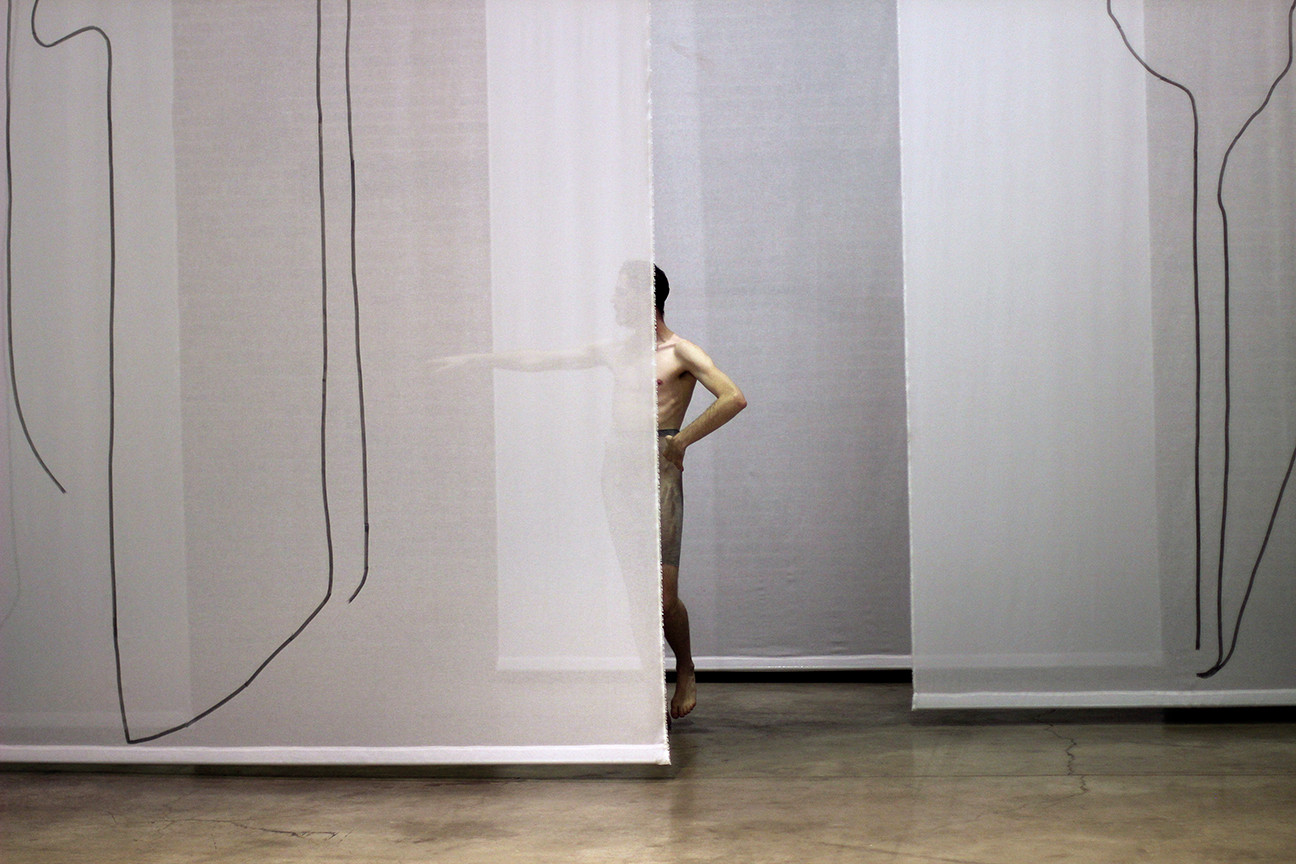 Volmir Cordeiro Performance
Invited to perform as part of Julie Favreau's exhibition, Délicat Pulse, Brazilian artist Volmir Cordeiro presents Ciel (2012), his first solo as an author.
Ciel is a performance in which the artist attempts to feel, while addressing the public directly, the loneliness of those who are condemned to weaken, to disappear, to go off rails. Starting from the memory of beggars, prostitutes and refugees, Cordeiro tries to dance the liveliness of these ordinary bodies celebrating the absence of claim bound by the conquest of a name. His research focuses on the representations of marginals. Disturbing appearances, nameless men, miserable, awkward and embarrassing bodies expelled by history represent this little part of humanity to which Volmir Cordeiro clings to in a choreographic search to complicate the visibility of minorities.  
Choreography and interpretation: Volmir Cordeiro
Music: « Peixe » - Doces Bárbaros (Caetano Veloso, Maria Bethânia, Gal Costa et Gilberto Gil).
Lenght: 30 min
Event presented in collaboration with Actoral Festival and Usine C. 
With the support of the master Essais de l'école supérieure du CNDC d'Angers, directed by Emmanuelle Huynh.
Volmir Cordeiro
Born in 1987 in Brazil, Volmir Cordeiro firstly graduated in theater and worked with the Brazilian choreographers Alejandro Ahmed, Cristina Moura et Lia Rodrigues. Volmir Cordeiro graduated in 2012 from Essais, Angers Choreographic Center's experimental dance training, with Céu, a much-regarded solo work that extensively toured European and Brazilian dance festivals, and he is now working on a PhD thesis on the figures of marginality in contemporary dance. Volmir Cordeiro has performed in the projects of Xavier Le Roy, Laurent Pichaud, Rémy Héritier, Emmanuelle Huynh, Jocelyn Cottencin et Vera Mantero.  In 2014, he created the solo Inês, and in 2015, the duet Epoque with the Paris based chilean dancer Marcela Santander Corvalan. He has just closed a first cycle of his work, made of the three solos : Céu, Inês and Rue (created in october 2015 at Musée du Louvre, in collaboration with FIAC). Volmir Cordeiro was the associate artist at Ménagerie de Verre in 2015 and regularly teaches in choreography courses such as Master Exerce in Montpellier (France), or Master Drama in Gent (Belgium).