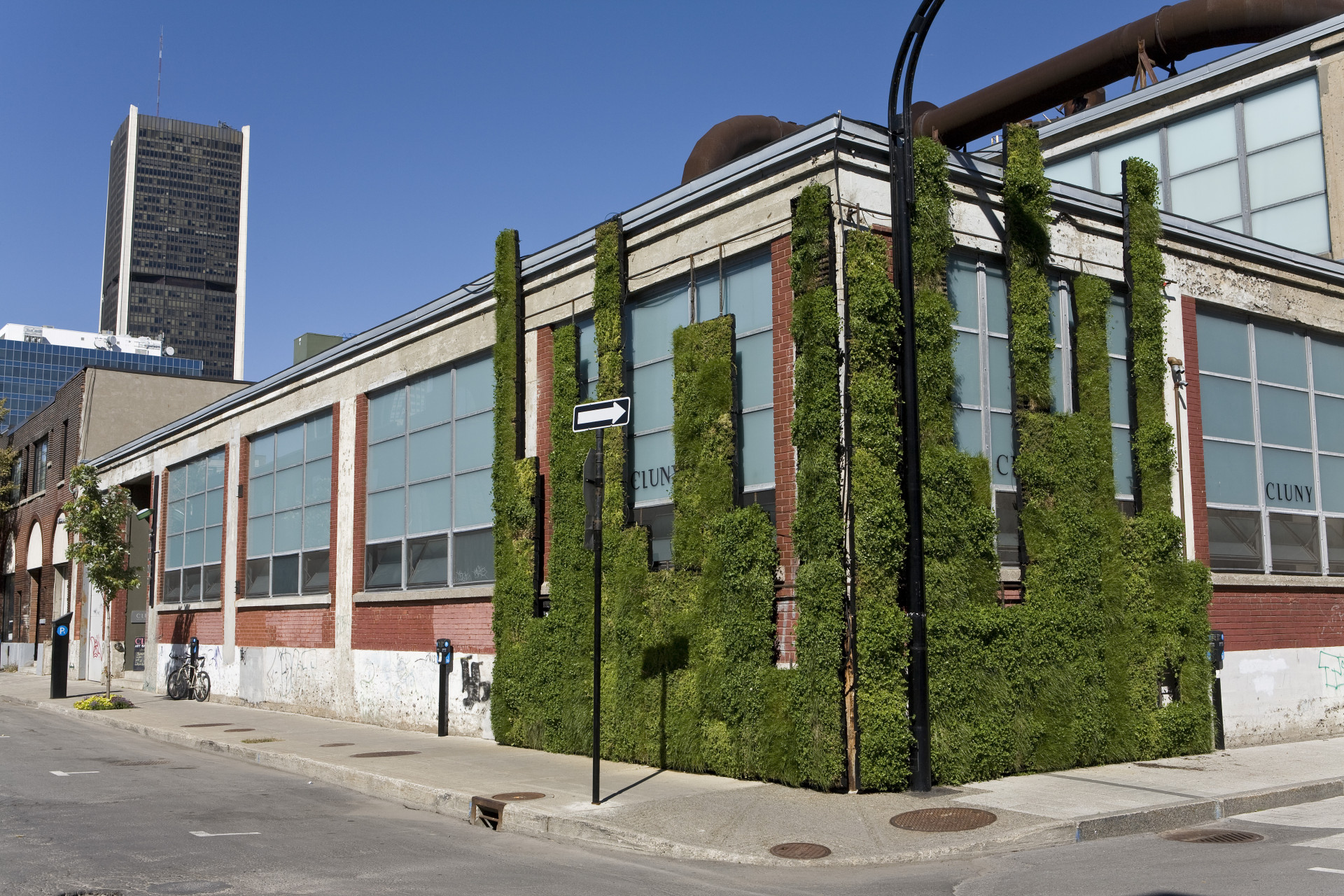 Place publique 2007
For the first time, an artistic platform has been settled every Thursday of the summer 2007 and has allowed new visitors to discover the Darling Foundry. The extended hours of the center and the gratuity of the exhibitions these days, the various and playful activities and the bar enlived the neighborhood by making it more convivial. 
Presented by the Darling foundry, the project Ombre de ville is both an artistic project and an ecological intervention in the urban landscape of the Old Montréal. Ombre de Ville as conceived by French artist Jean-Paul Ganem sits at the crossroads between visual arts and installation practice. Moreover, this green wall has been completed by an animation area closed to automobil traffic : platform of artistic awareness, ecological awareness, terrace, games and workshops for children, or other installations aiming to create a dynamic and convivial environment on this side of the street. As an intervention in the public space, this artwork was also conceived as a collaboration project with several local actors such as Hydro-Québec (building, installation) and Easy-Green (plants conception). 
Ombre de ville has contributed to make Ottawa street an attractive location for visitors and neighborhood habitants during the Bonaventure renovation project by the Société du Havre.
-
7 pm
Soirée performance
Place publique