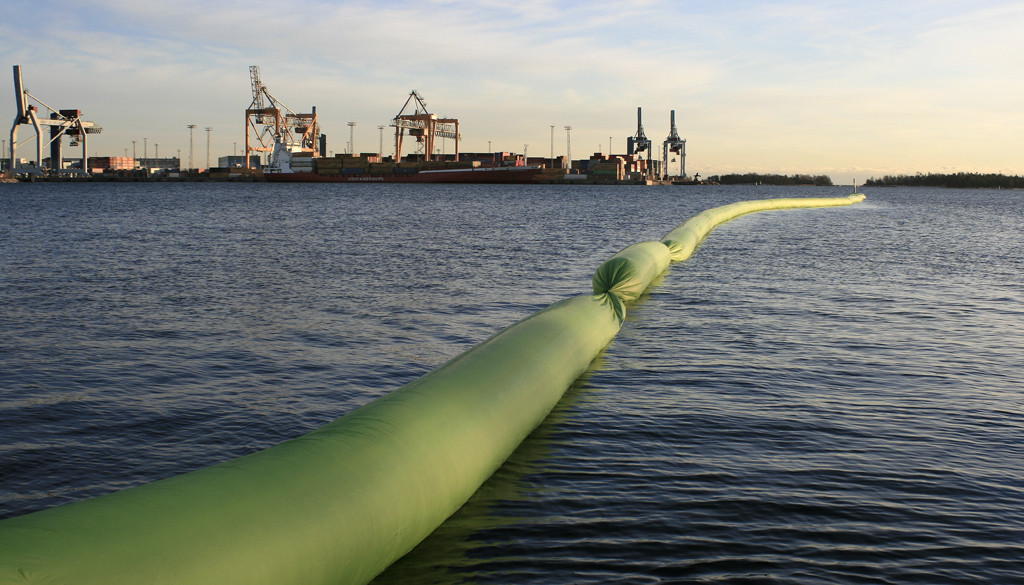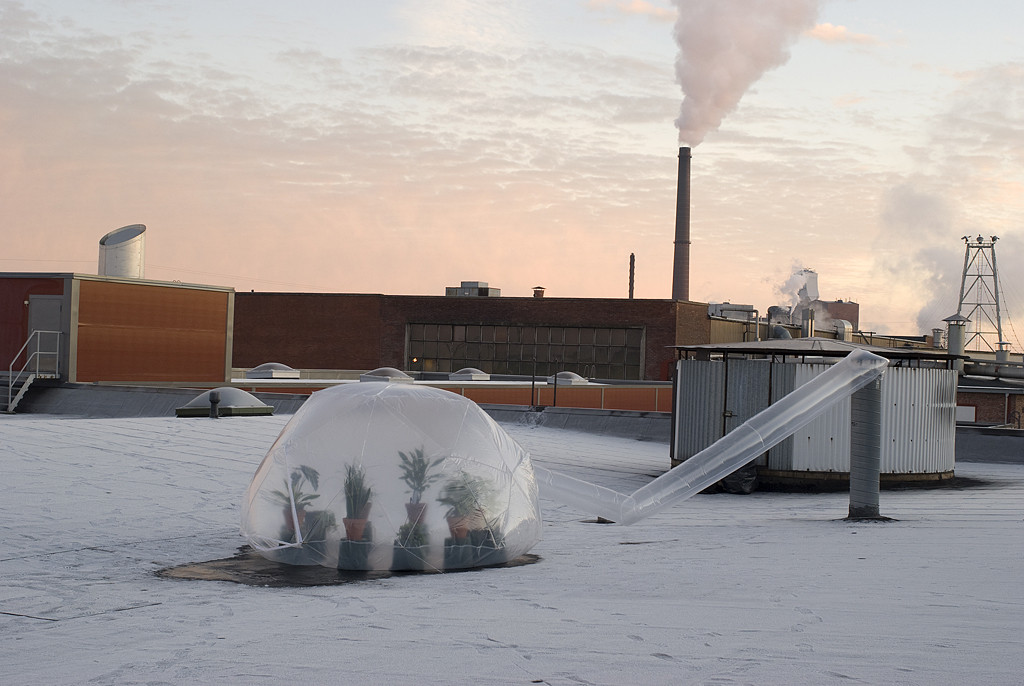 Ana Rewakowicz
Ana Rewakowicz works with inflatables and explores relations between temporal, portable architecture, the body and the environment. In contrast to the stable mass of monumental sculpture and architecture, her costumes and structures are air-filled, mobile, and concerned with the places and people that activate them. Incorporating new materials and technology, she builds devices that create public and yet intimate experiences. Her art crosses into many disciplines including invention, design, architecture and performance.
Her artwork is inspired by Buckminster Fuller's concept of Synergetics, which is a system of thinking that encompasses a multi-faceted approach towards life and design, seen not as a fragmented concept applied to various professional practices but as a creative process that lies at the heart of any human activity. Deeply concerned with the integrity of processes and ideas, she makes objects that set a platform for social exchange, reflecting on growing environmental complexities in an increasingly intense globalization.
Biography
Interdisciplinary artist/researcher born in Poland, she lives and works in Montreal. She received her BFA from Ontario College of Art and Design, Toronto and MFA from Concordia University, Montréal, Canada in 2001. She has been shown nationally and internationally. Her recent exhibitions include: ISEA2014, Dubai, UAE, British School at Rome (2014), Polish Institute in Rome (2013), Romanian Academy, Rome, Italy (2012), Joyce Yahouda Gallery, Montréal, Canada (2011), CSW Laznia, Gdansk, Poland (2010); Pori Art Museum, Finland (2010); La Maison Europénne de la Photographie, Paris, France (2009); FREEZE, Anchorage, Alaska, US (2009); EMPAC Rensselaer, Troy, NY, USA (2009); Liverpool Biennial, UK (2008); Stiftensen 3,14, Bergen, Norway (2008); Manif d'art 4 Biennal, Québec, Canada (2008); Wäinö Aaltosen Museo, Turku, Finland (2007); Kunstverein Wolfsburg, Germany (2006) and Musée d'art contemporain de Montréal (2005).
Recent exhibitions
2014

"Ponte Rotto", Polish Institute in Rome, Italy

2013

"The Cloud", At Home Gallery, Samorin, Slovak Republic

"Air Conditions", Stiftelsen 3,14, Bergen, Norway 2012 "Living in a Bubble", Label 201 Gallery, Rome, Italy

2011

"Here is not there", Expression, Centre d'exposition de Saint-Hyacinthe, Canada

"Mobile Habitat", Joyce Yahouda Gallery, Montréal, Canada

2008

"Conversation Bubble", Stiftelsen 3,14, Bergen, Norway "Air Cleanser", Rosenlew Factory, Pori, Finland

2007

"Dressware 2", AKA Artist Run Centre, Saskatoon, Canada 2006

"Green Line Project", HIAP, Helsinki, Finland

"Dressware and other inflatables", Foreman Art Gallery, Bishop's University, Lennoxville, Canada

2005

"A Modern Day Nomad who Moves as She Pleases", Plein Sud, Montréal, Canada

"Ice Dome project", Darling Fonderie, Montréal, Canada

2004

"Travelling with my inflatables room", Southern Alberta Art Gallery(Lethbridge), Kamloops Art Gallery(Kamloops) and Artspeak (Vancouver), Canada

2003

"Air Space", YYZ Artist' Outlet Gallery, Toronto, Canada

2002

"Faites de beaux rêves", Musée National des Beaux-Arts du Québec, Canada

"Uniblow Outifts", Khyber Centre, Halifax, Canada

2001

"Inside Out", La Chambre Blanche, Québec City, Canada