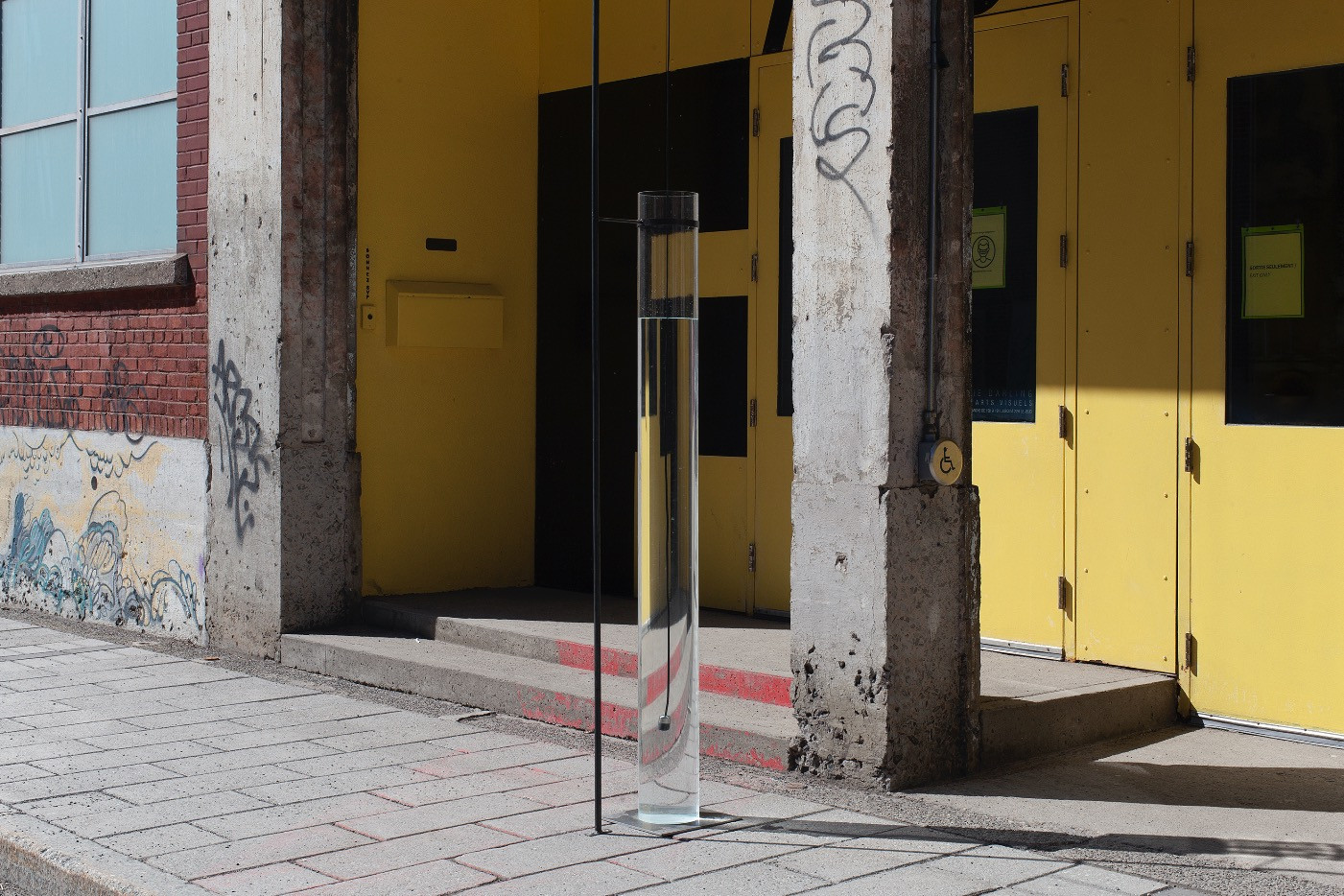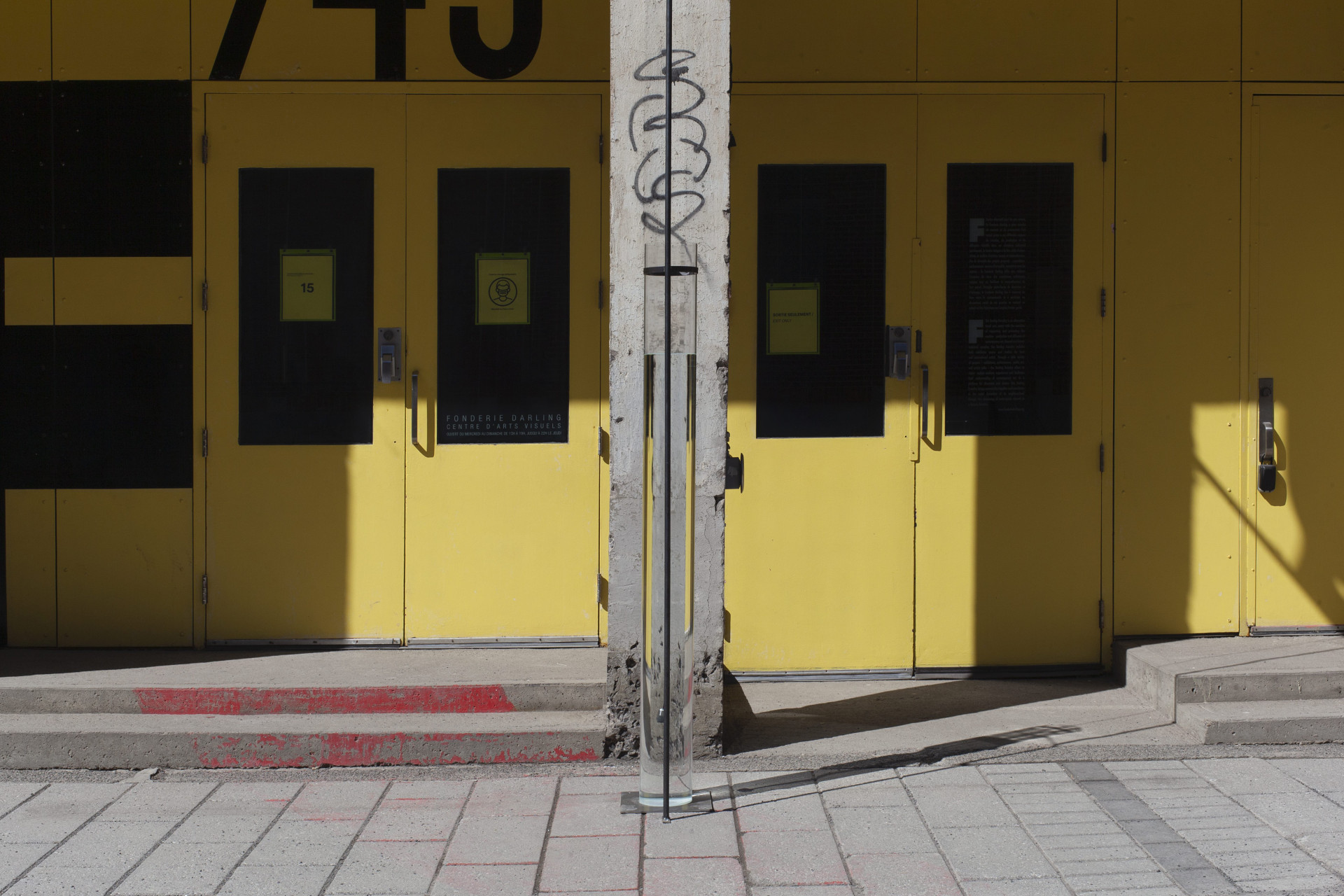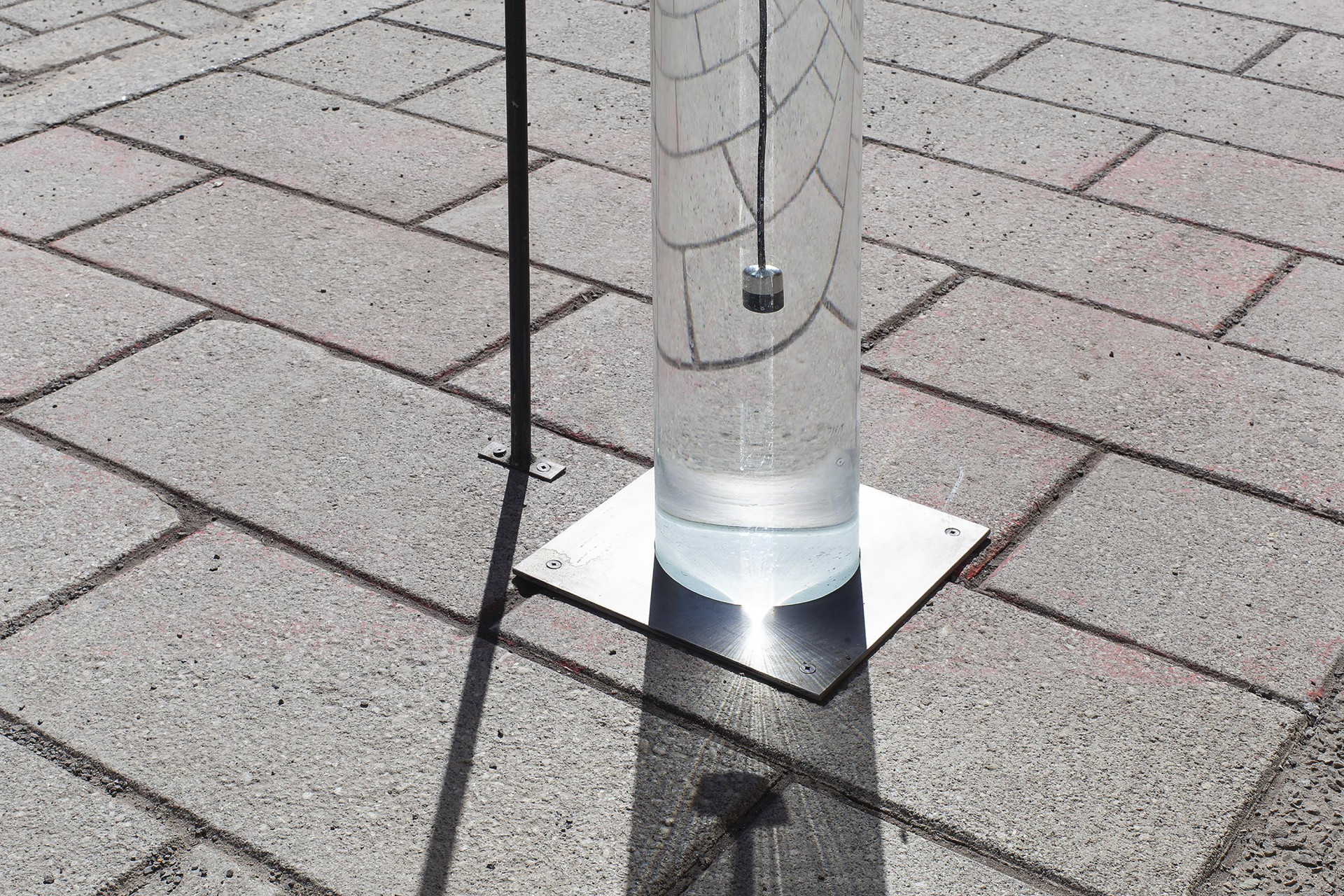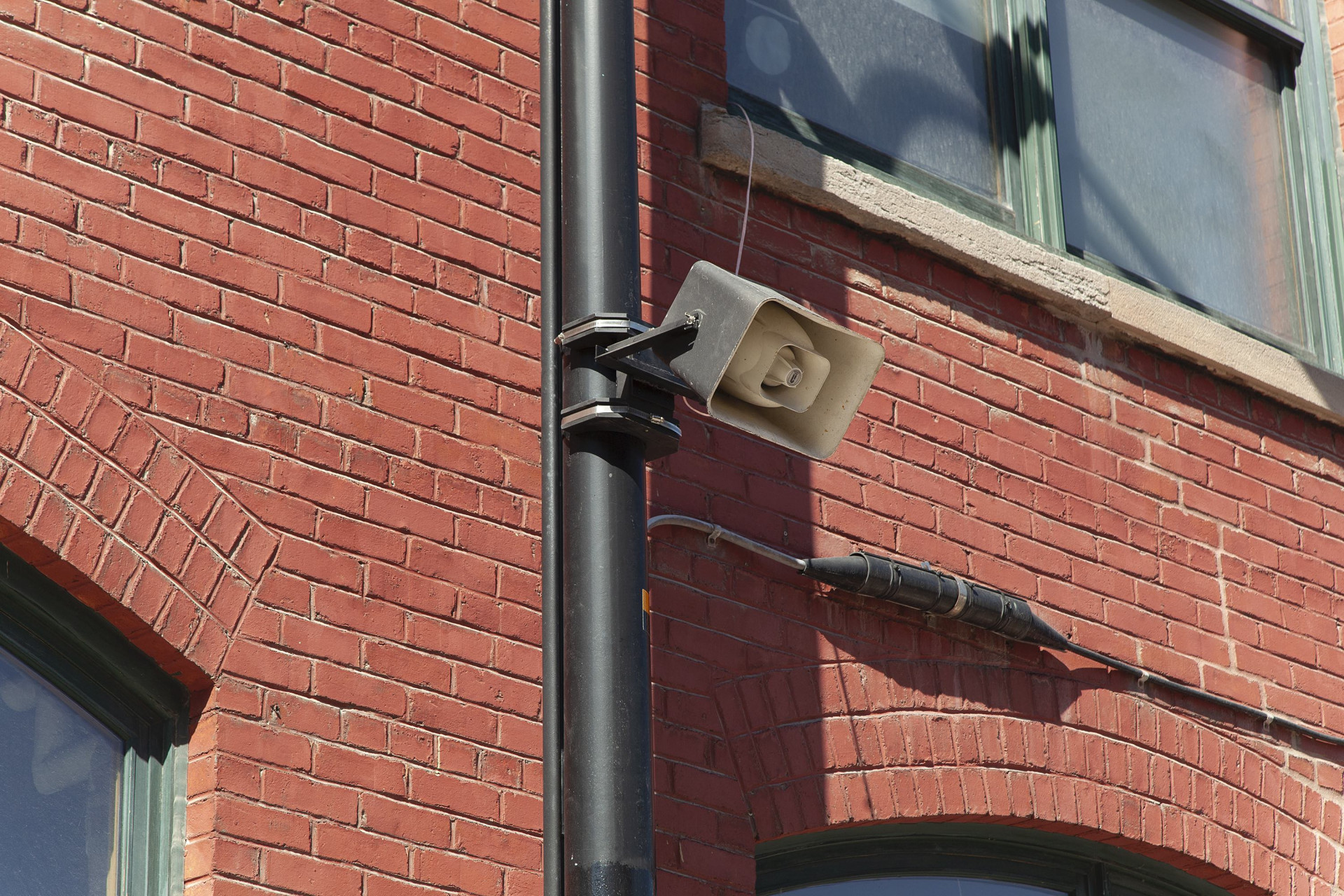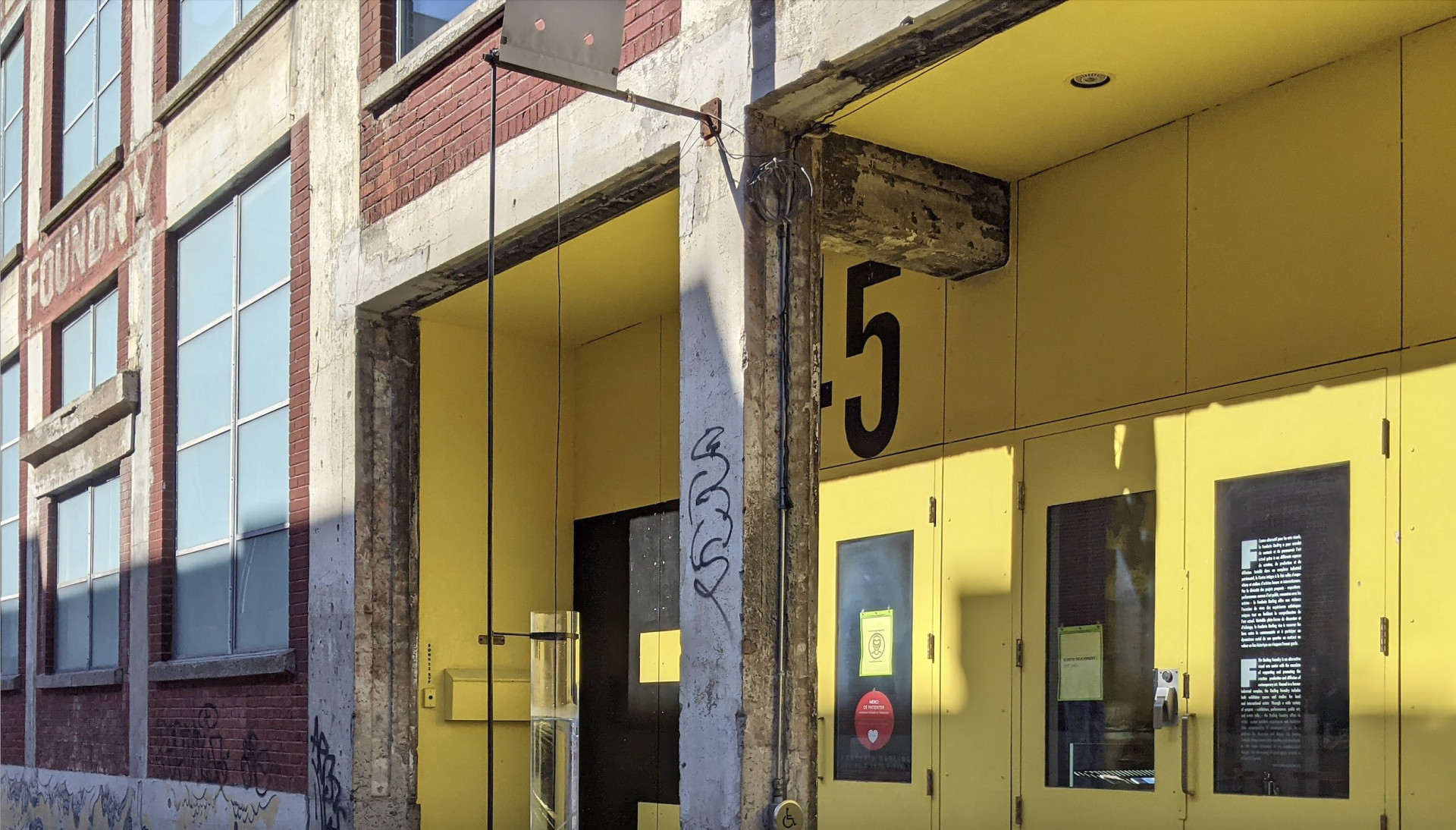 Sandra Volny / La passeuse
While the first sound intervention of this exterior group exhibition emits a deafening noise derived from nearby construction sites, Sandra Volny's work explores sounds that exist at the limit of the audible, elements that are almost imperceptible to hearing. La passeuse is a listening instrument and part of the artist's research into our perception of acoustic space and the residual traces of our sensory environment. Visually, the installation echoes the architecture of Fonderie Darling: the metal rod follows the lines of the banner and a large tube of transparent acrylic plastic filled with water hangs from the building like an extension of it. A hydrophone is immersed in this elegant and mysterious object to collect acoustic data, such as the reverberations against the walls when cement trucks pass by or the vibrations of the ground trembling under pedestrians' feet. Depending on the fluctuations in spring weather, these residual sounds are recorded through the filter of the water, which sometimes turns into ice, then transmitted via a loudspeaker located on the corner of Ottawa Street. The resonances accumulate in layers, attesting to their persistence in the background of the public space. By allowing the sound to pass from one context to another and asking us to listen carefully to the soundtrack of our daily lives, Volny traces an inverse acoustic image of Ottawa Street and amplifies the negative of our sensory space. La passeuse thus records the sonic DNA of Place Publique, receiving the muffled sounds of our environment and engulfing them to then retransmit them to our ears with amplified density.
The artist would like to thank the Conseil des Arts et des Lettres du Québec, Fonderie Darling, Simon Bélair, Sarah Baldous.