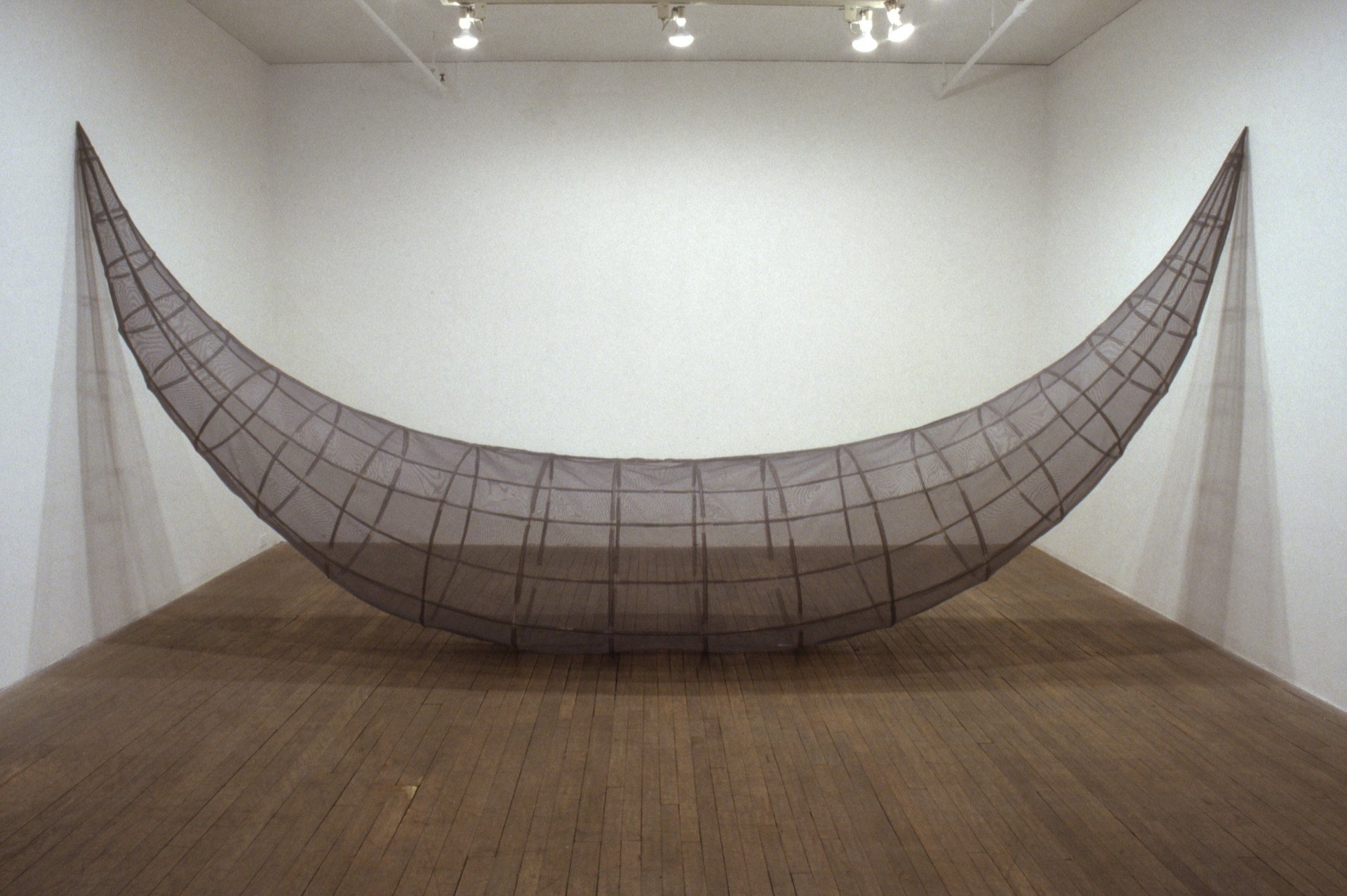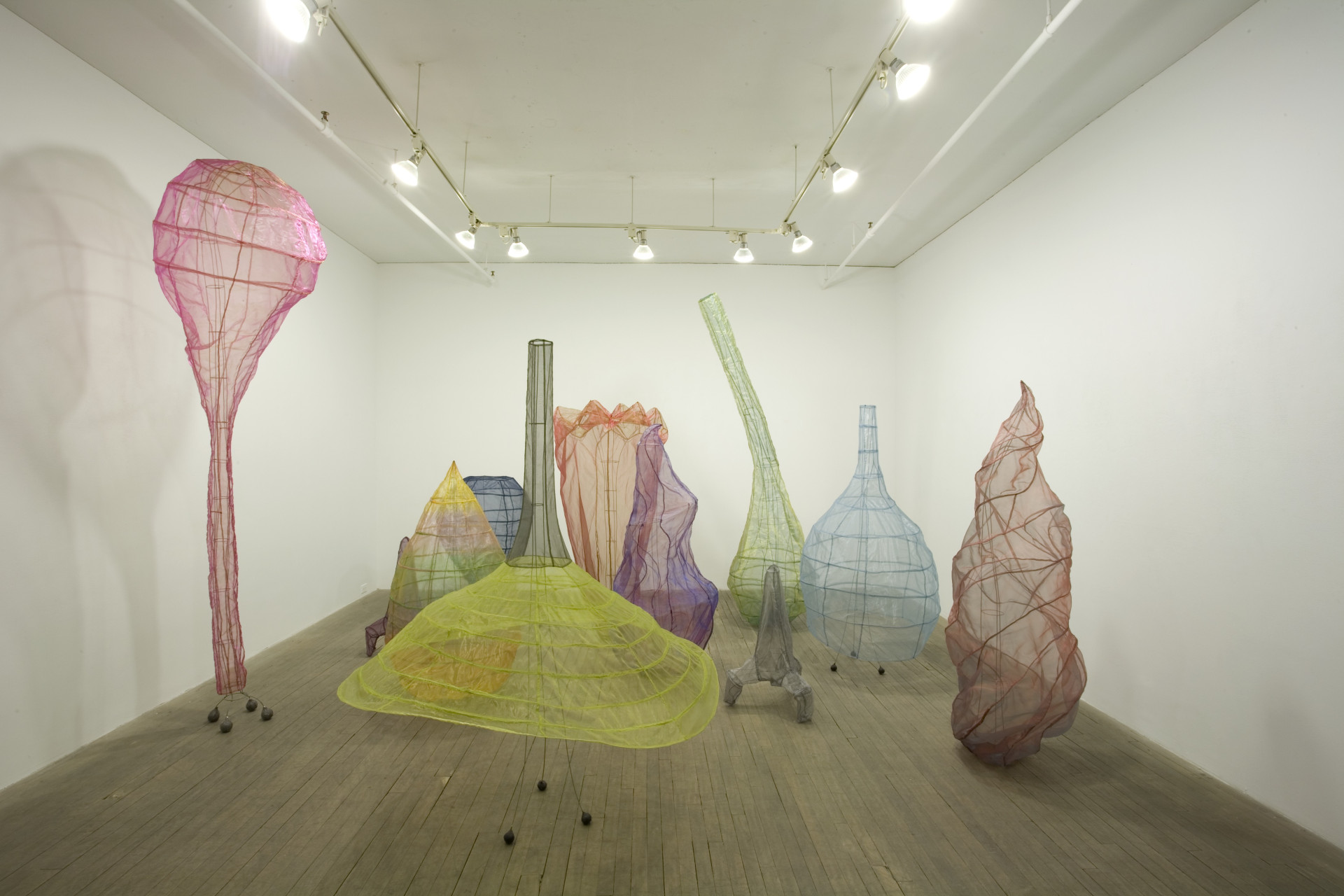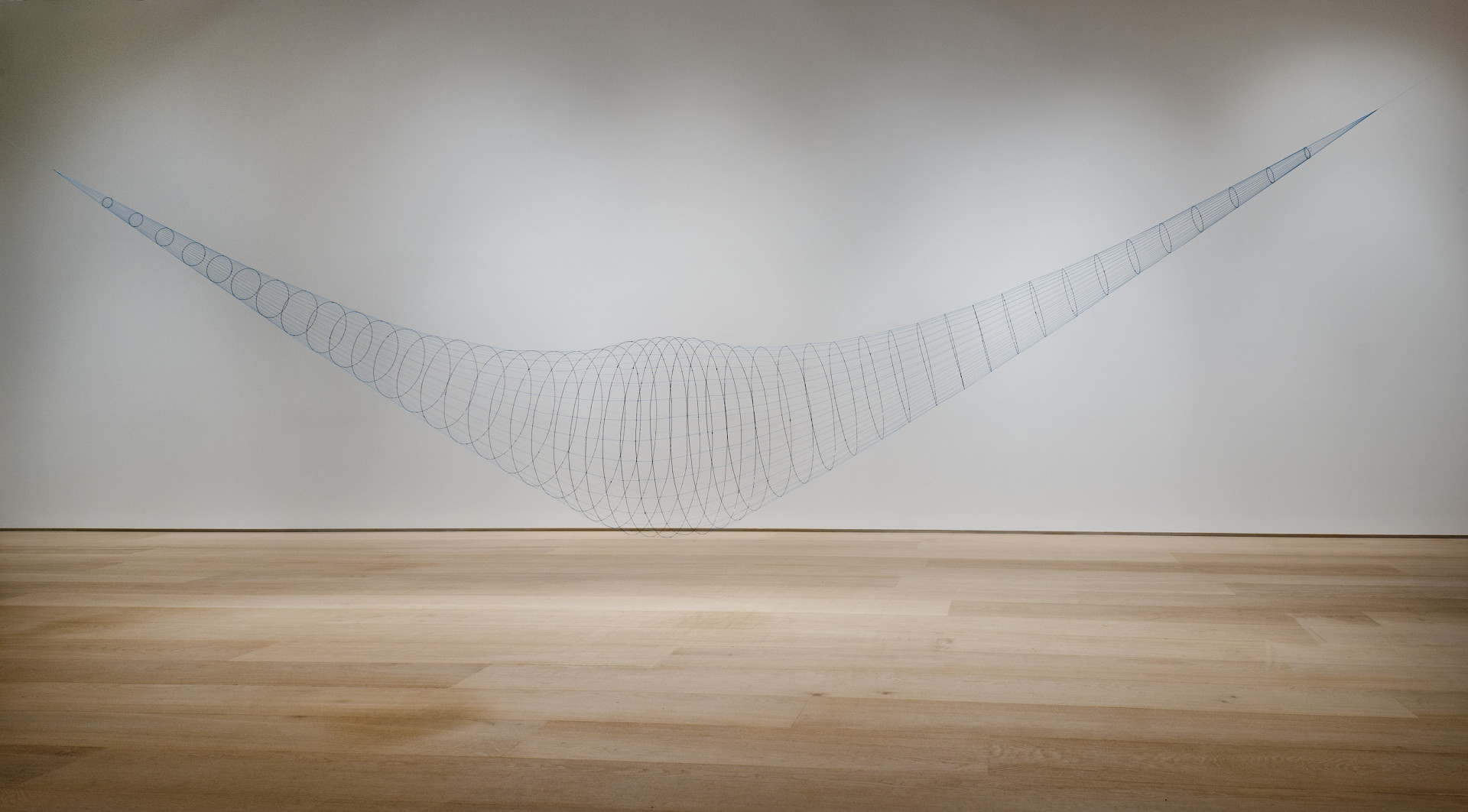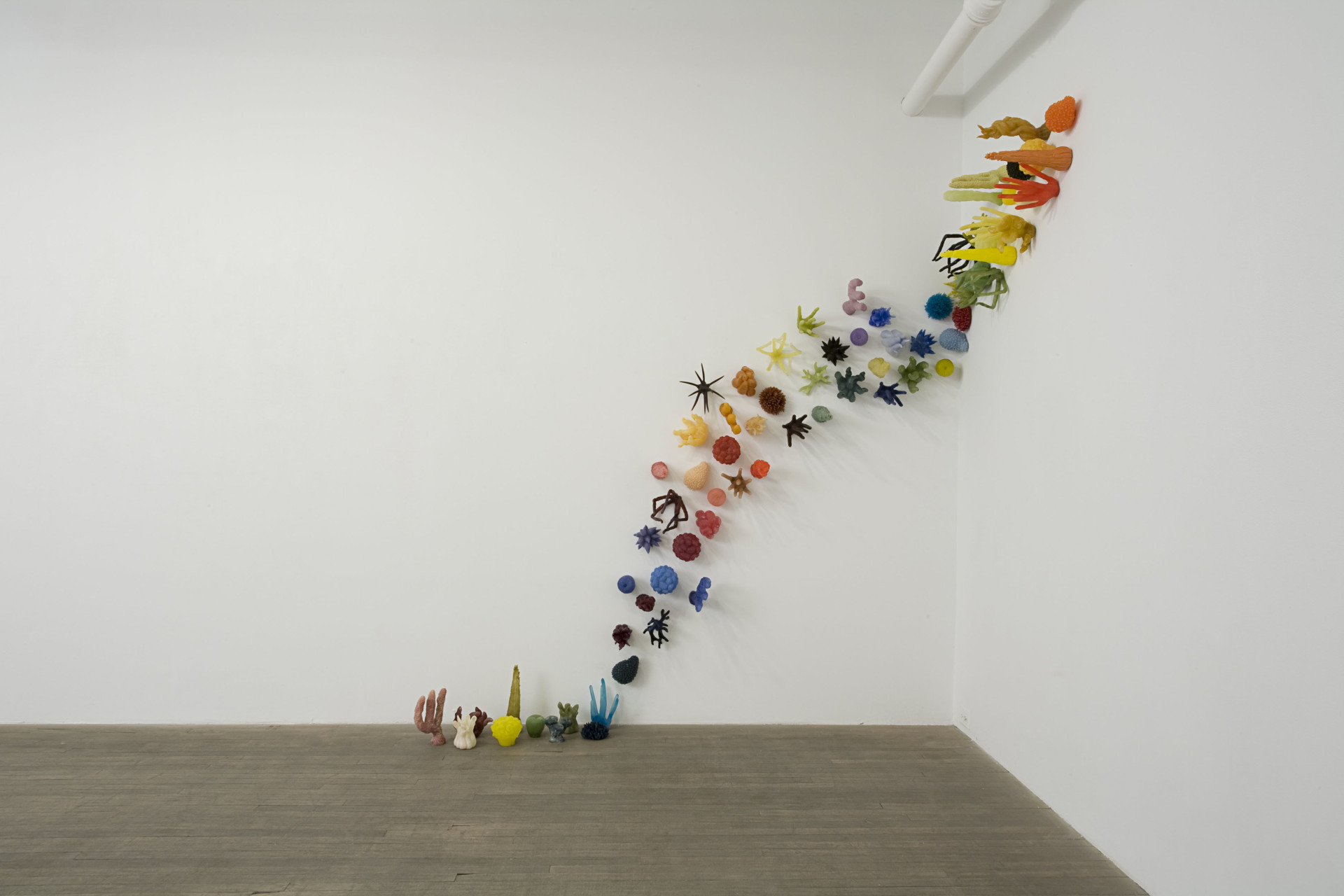 Sarah Stevenson
Before the Storm
I. Between Two Places
An early childhood memory: I'm lying in my bed, on the verge of falling asleep. I become conscious of the fact that I have no control over my body; it's a huge, heavy, and inert thing. It's also a hollow vessel. I am something tiny and insubstantial contained inside it. I don't recall being frightened. Perhaps it was comforting to find myself sheltering in such a solid refuge.
II. Taking up Space
An object comes into being, first as a mental visualization, then as a silhouette made up of lines on paper. The drawn lines are replaced by thread and wire. Fragile, flimsy materials mean that a piece is always be on the verge of not holding together, like water. Suspended from the ceiling, gravity tries to pull it down to the floor and in so doing opens up the structure and makes it into a hollow, three-dimensional form. The object needs that tension in order to become itself.
The next step might be to fill the interior of this empty cage-like structure with substance and make it solid. But there is really no need, since it's already full of something: thin air.
III. Harbingers
The sky, that was clear blue only minutes ago, has now taken on the colour of an over-ripe banana. The air has become thick and sticky. It is so heavy it's like a tangible thing, pressing down on the earth. There's no sound except for the rustle and creak of tree branches overhead, lashed by a sudden gust of wind. Then on the horizon comes a flicker of light, followed moments later by the ominous rumble of thunder.
IV.  An Invisible Forest
Memory, sensation, and atmosphere, all inform what I make. I want to suggest familiar shapes; body parts, internal organs, botanical specimens or microorganisms, but out of scale and without context or substance.
A group of enormous objects will appear to float just above the floor, almost touching it but not quite. People moving among them will have to find a position in relation to each object, in order to be able to perceive it.
V. A Cure for Insomnia
Picture yourself in a dark landscape. No moon, no stars. Just an ambient light that emanates from the surface beneath your feet, allowing you to see that you are standing on a rocky promontory overlooking a deep black abyss. The air is warm and there is not a trace of a breeze. Without hesitation you step forward and launch yourself into the void. The moment your foot breaks contact with the land the cliff face recedes and you plunge into total darkness.
Biography
Sarah Stevenson is an artist working in the media of sculpture and drawing. Born in England, she grew up in various cities across Canada, received a BFA from the University of Victoria in 1984, and settled in Montreal in 1988. Stevenson's work has been shown in solo and group exhibitions in Canada and abroad, including the Art Gallery of Ontario, the Musée d'art contemporain de Montréal, the Stedelijk Museum in Amsterdam, the Galleria d'Arte Moderna in Bologna and the Esker Foundation in Calgary. Stevenson has been represented by Galerie Blouin/Division since the early 1990s and more recently by Galerie Trépanier Baer in Calgary.
Recent exhibitions
| | |
| --- | --- |
| 2021 | Before the Storm, Fonderie Darling, Montréal, Québec |
| 2020 | Still Falling, Trépanier Baer Gallery, Calgary, Alberta   |
| 2019 | Galerie René Blouin, Montréal, Québec |
| 2018 | Nothing Hidden, The Esker Foundation, Calgary, Alberta |