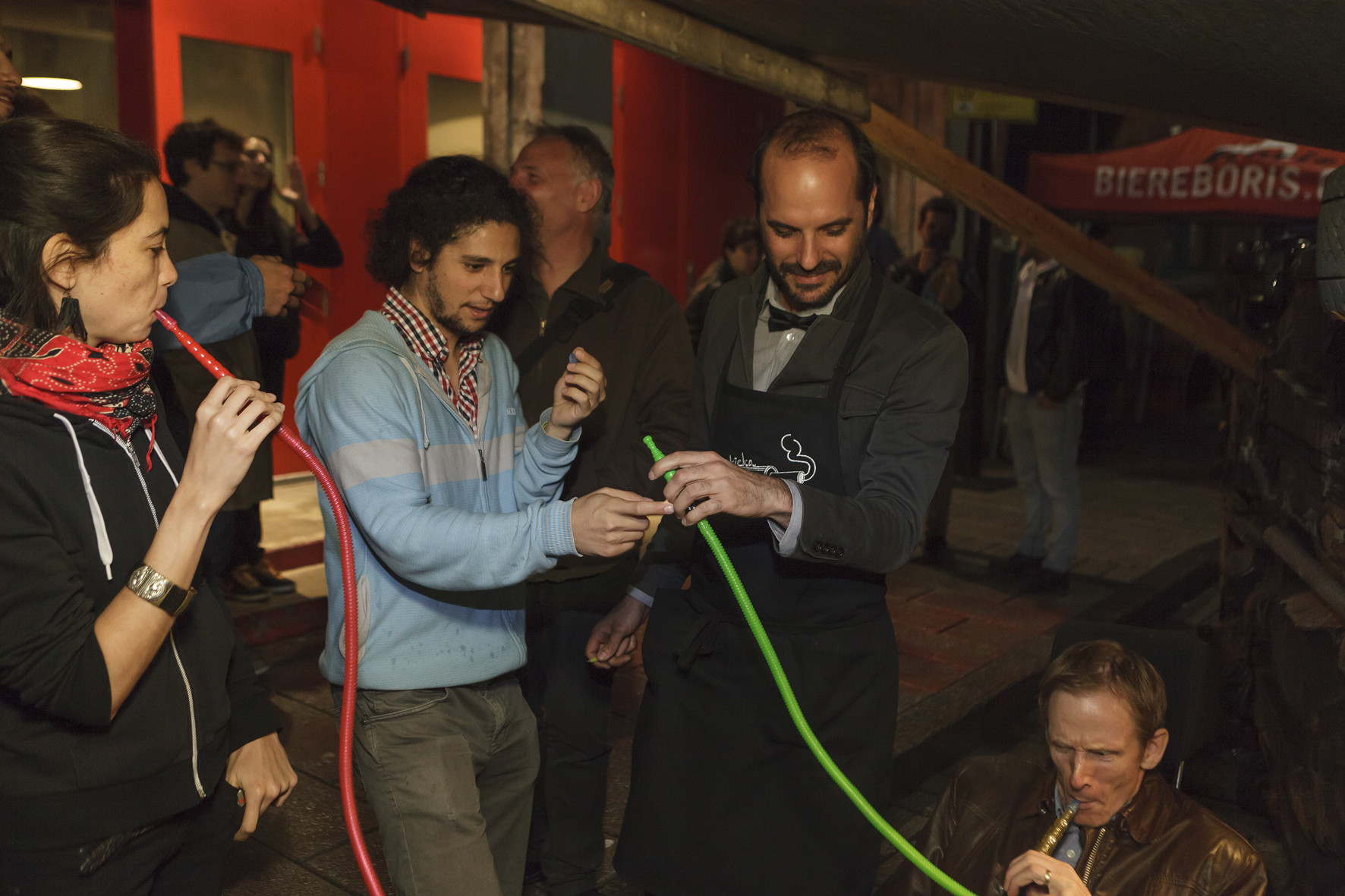 Chicha Sessions
On Wednesdays in August, we meet on Place publique to smoke chicha and discuss Montreal cultural politics. Free entrance, all welcome. The terrace-bar of the Darling Foundry and the Chicha Muffler installation of the BGL group are open for the occasion. 
August 7th : Does Montreal need a visual arts festival?
Mathilde Lieber, UMA, la Maison de l'image et de la photographie
August 14th : Patronage and financing of the arts, will the Bourgie report help to dynamize cultural philanthropy?
Ariane Decreon, HEC Montréal
August 21st : Production and exhibiting of art, what should be the priority?
Ségolène Alex, Université d'Aix-Marseille, France
N.B. The discussions will be mostly in French, but English-speaking audience members are encouraged to participate in English. Translation will be provided.
5 pm to 7 pm
Place publique