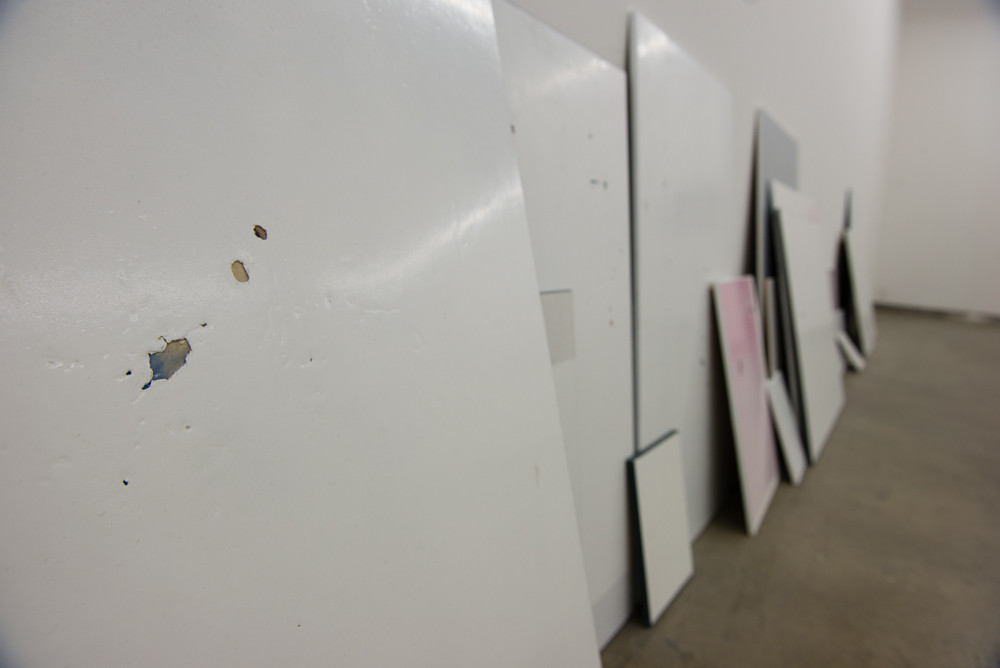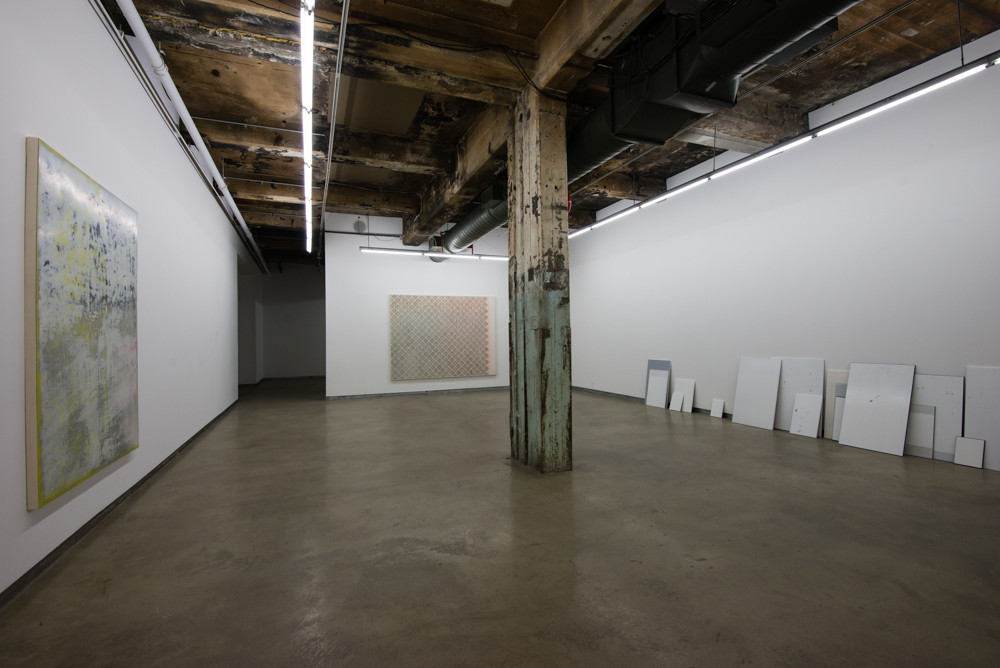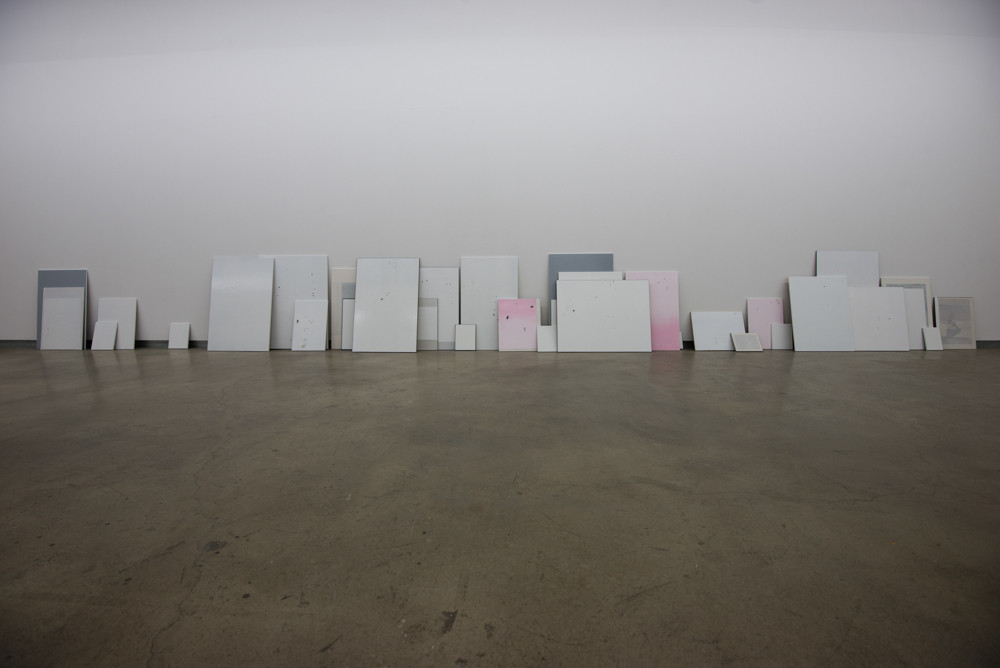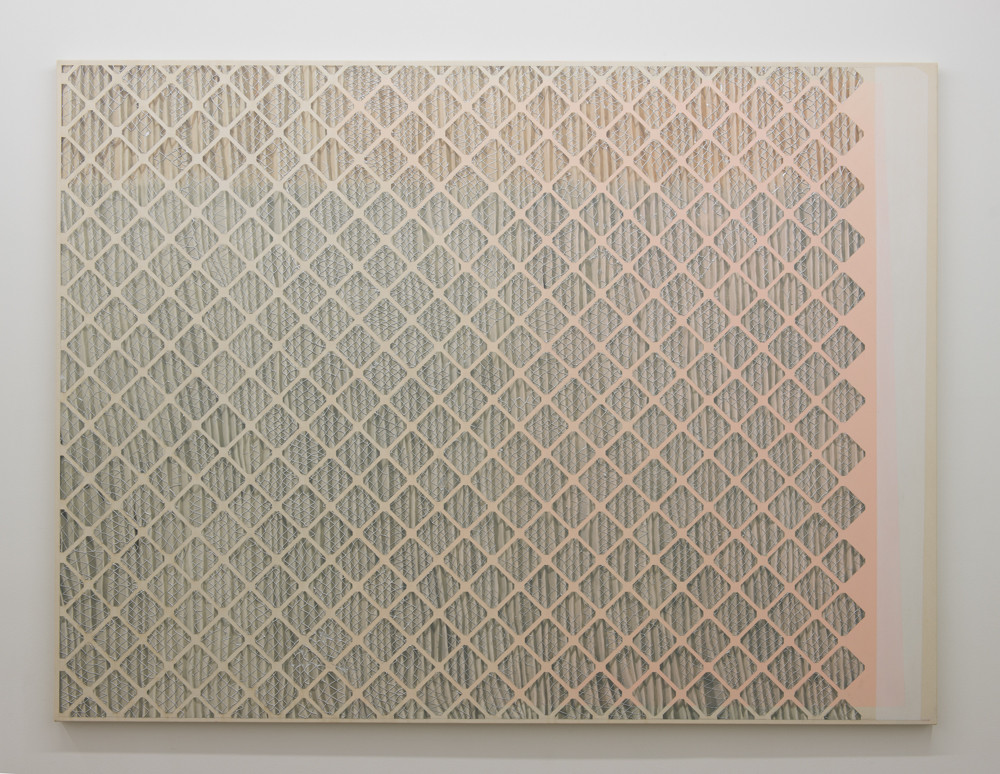 Curator: Caroline Andrieux
An open talk with the artist and the curator will occur on Thursday, March the 20th at 6:00 pm.
Framing Smoke/Cadrer la Fumée comes across as a laboratory given over to Nicolas Lachance's experiments, gathering a set of works made by different methods that are drawn into a conversation to probe the mediums of  painting and photography. By a resonance effect, wavering between mass products and chance operations, processed materials and process itself, the artist interrogates the strategies specific to the creation of a picture and a composition, the relations between production and reproduction, while inhabiting historicised styles and forms.
The artist does not seek (or only rarely seeks) to compose, preferring to reproduce, stick, transpose photographs (Recollection) and objects from reality (Filtres), or again to allow the image to form by itself (Bloom), with the aim of withholding the creative gesture. In a parallel process, an avalanche of styles and techniques intermingle, signifying the artist's detachment from any given artistic family while demonstrating his ability to explore them all. This is echoed by a flux of dead images, plastified posters that society generates to saturation, then abandons by a roadside or in a hard drive (Recollection). Lamination, multiplication and scaling for convenience are just so many stages in the stripping of aura from those reproductions. The artist collects such residue in order to seal it within white canvas, taping up the images of collective memory like mummies.
The Bloom series is the trace of an antinomic gesture of construction and deconstruction, namely that of painting and unpainting the surface of the canvas. A superimposition of ultrathin monochrome layers is applied, and then, in the opposite process to this accumulation, the artist withdraws matter from this surface by abrasion. This improbably reveals abstract images that put in question the very principle of composition. Again, these images appear sealed, under a polished surface whose ambiguity suggest a photographic quality.
Nicolas Lachance
Nicolas Lachance lives and works in Montreal. He holds a BA from UQAM (2009). In recent years he has presented his works at Regart centre in Québec, Clark centre and Lilian Rodriguez gallery. His works are in the collection of Prêt d'oeuvres d'art of MNBAQ and private collections in Canada.

More about
Montreal, Canada

Curator
Caroline Andrieux