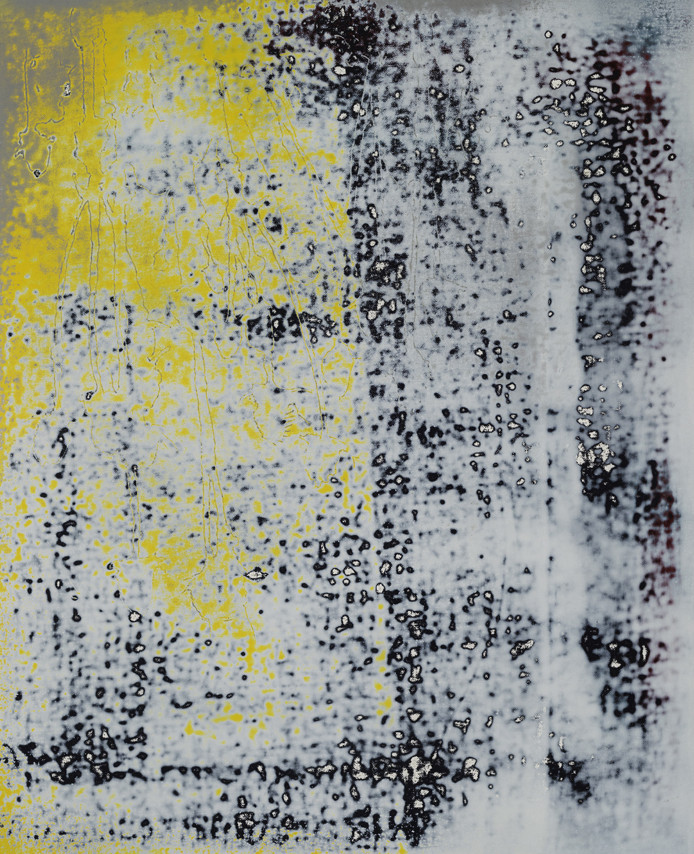 Nicolas Lachance
In his practice Nicolas Lachance focuses on the ambiguity caused by the phenomenon of appearance and disappearance of the image. He is interested in the photographic process for the production of images, both for its power of construction and its descriptive claim of reality. Incorporating a reflection on photographic time and the notions of space and place in painting, his process articulates the paradox of presence through absence. He considers the practice of painting as a (optical) place  to be built in a subjective mode of translation and perceptual economy of time and space. The paintings that emerge from this process keep the appearence of an image while prioritizing the pictorial presence.
The artist received the generous support of Christine and Pierre Lapointe
Biography
Nicolas Lachance lives and works in Montreal. He holds a BA from UQAM (2009). In recent years he has presented his works at Regart centre in Québec, Clark centre and Lilian Rodriguez gallery. His works are in the collection of Prêt d'oeuvres d'art of MNBAQ and private collections in Canada.

Recent exhibitions
2014

Éclats, Maison des Arts, Laval

Framing Smoke/ Cadrer la fumée, Darling Foundry, Montreal

2012

Lieux lisses et espaces bruts, Regart, Lévis, Québec

2010

Question d'espace; Ambigüité ou fiction, Galerie Lilian Rodriguez, Montreal
Pavillon Levé ; Dix jours à vaincre les mortes-eaux ; curators Guillaume Clermont and Andréanne Godin, Circa, Montreal
Feu ; troisième cercle, Centre Clark, Montreal