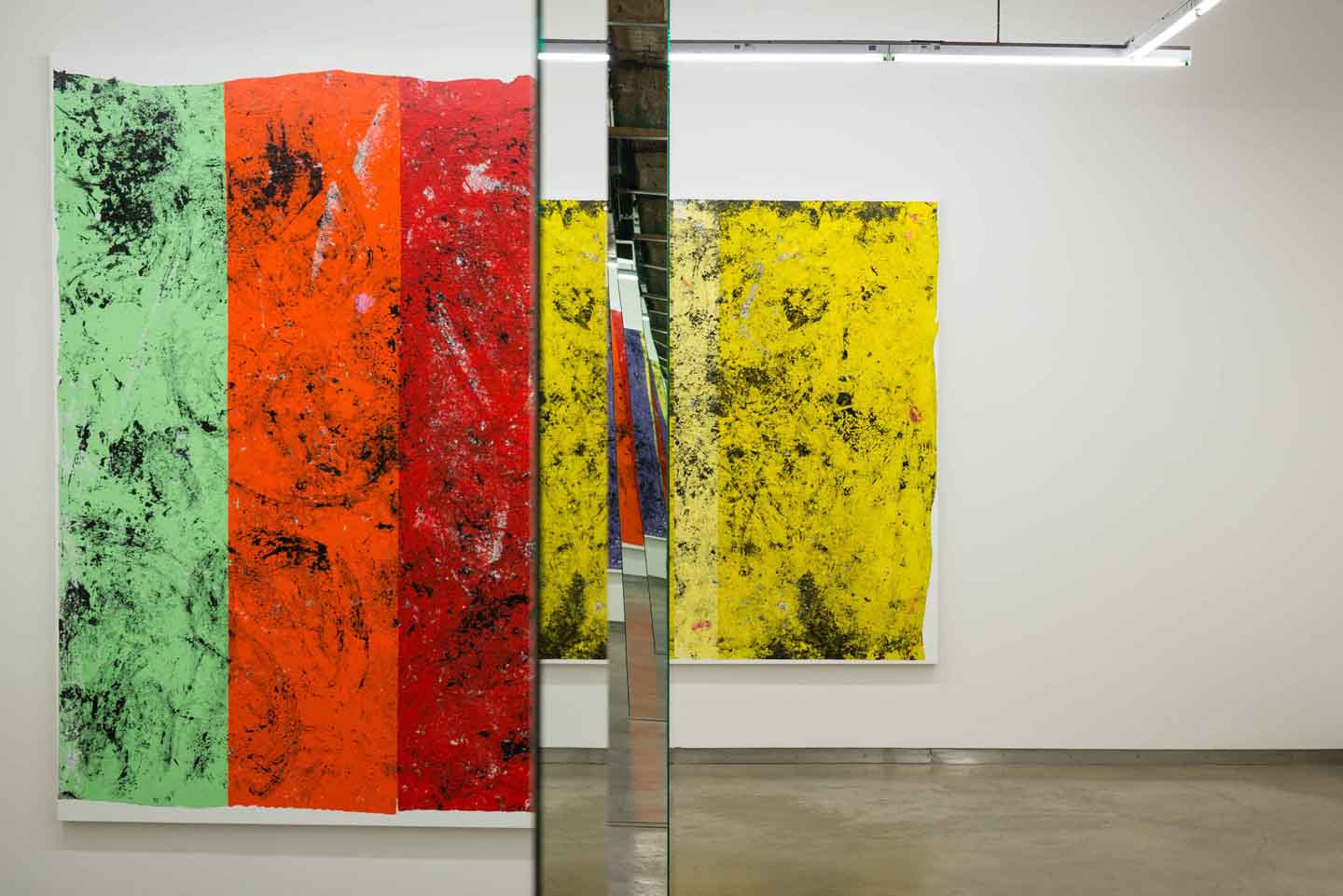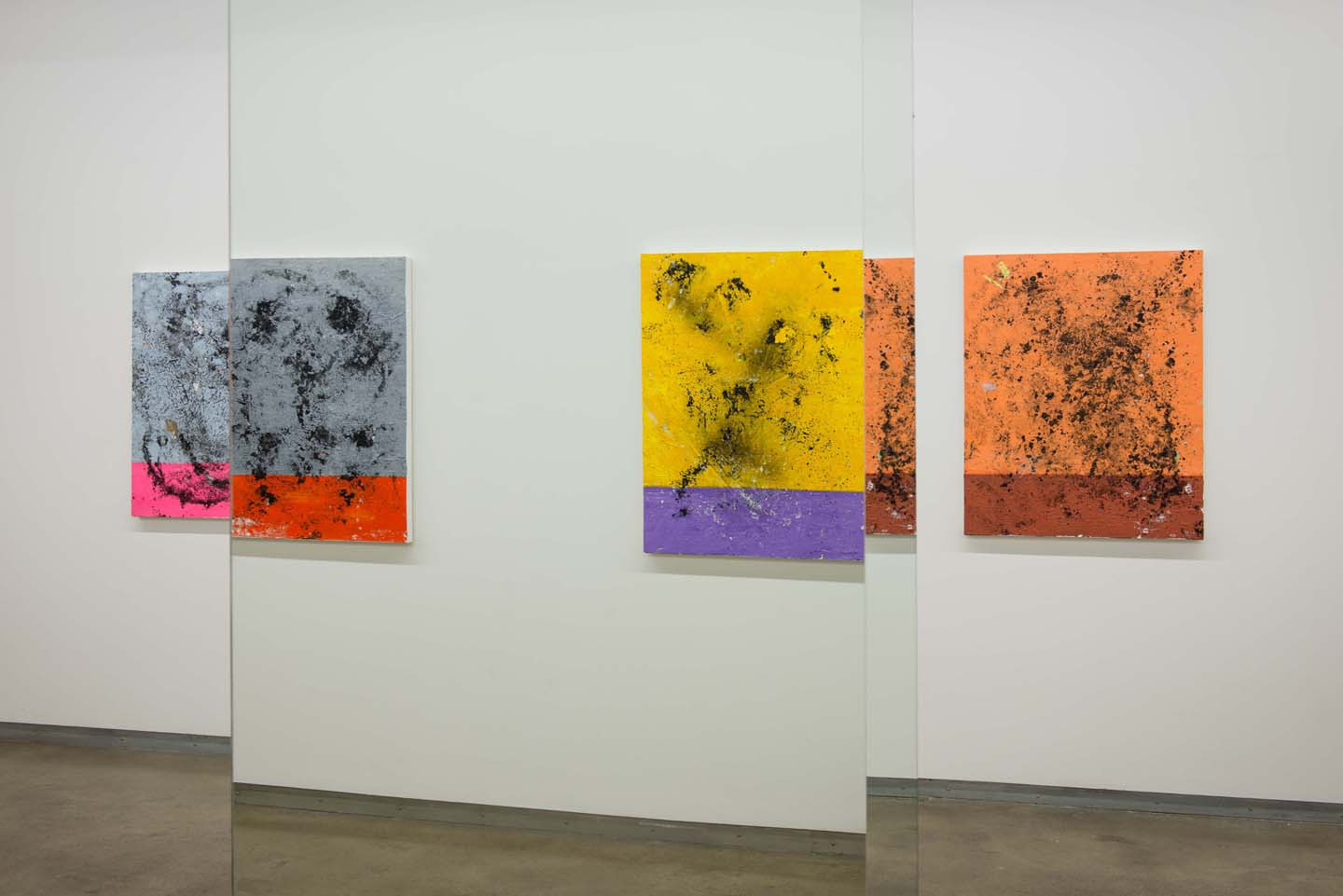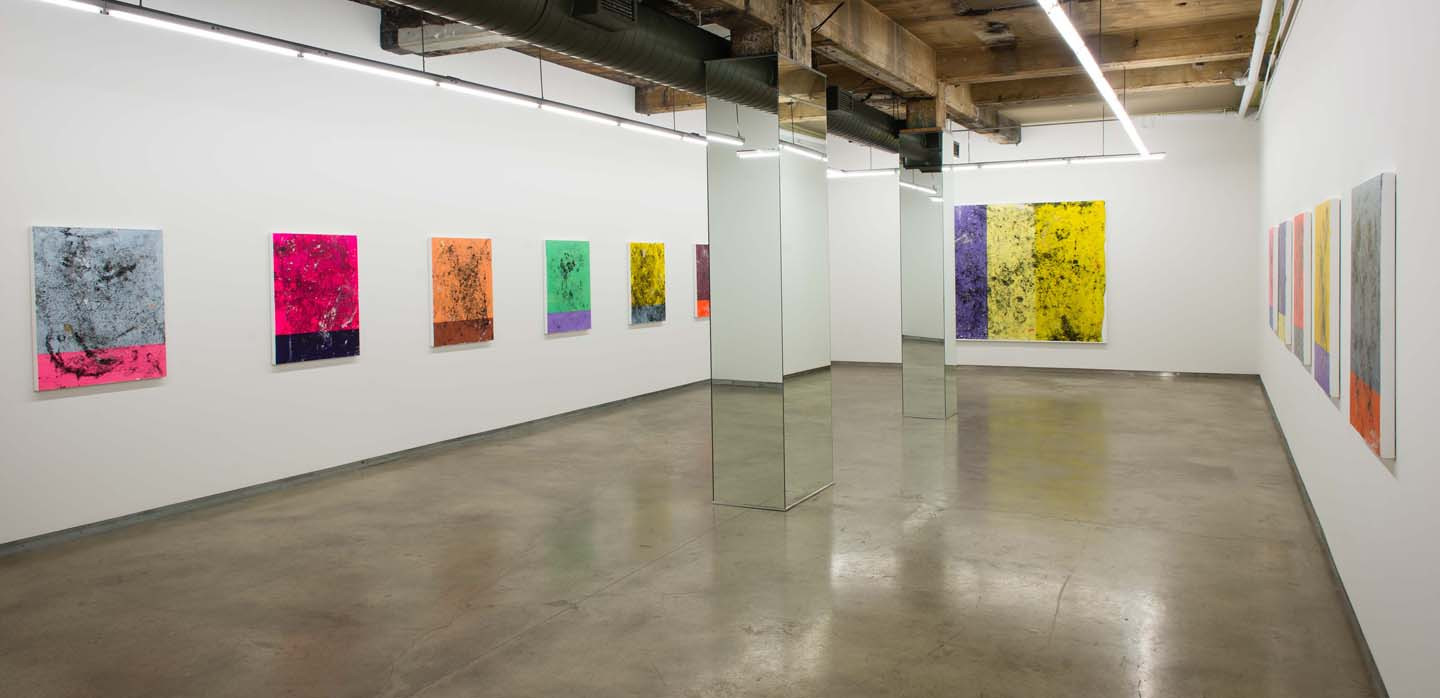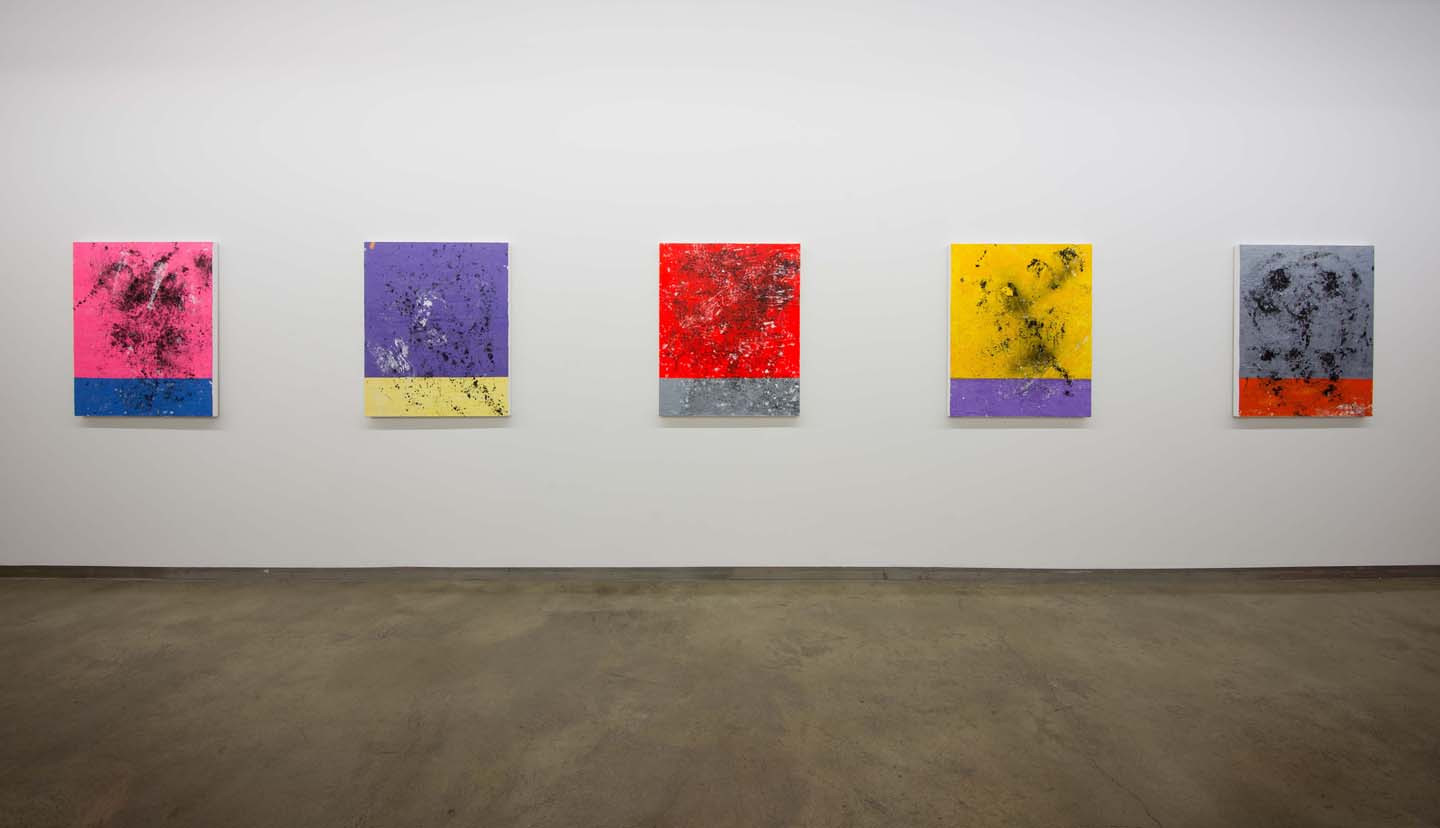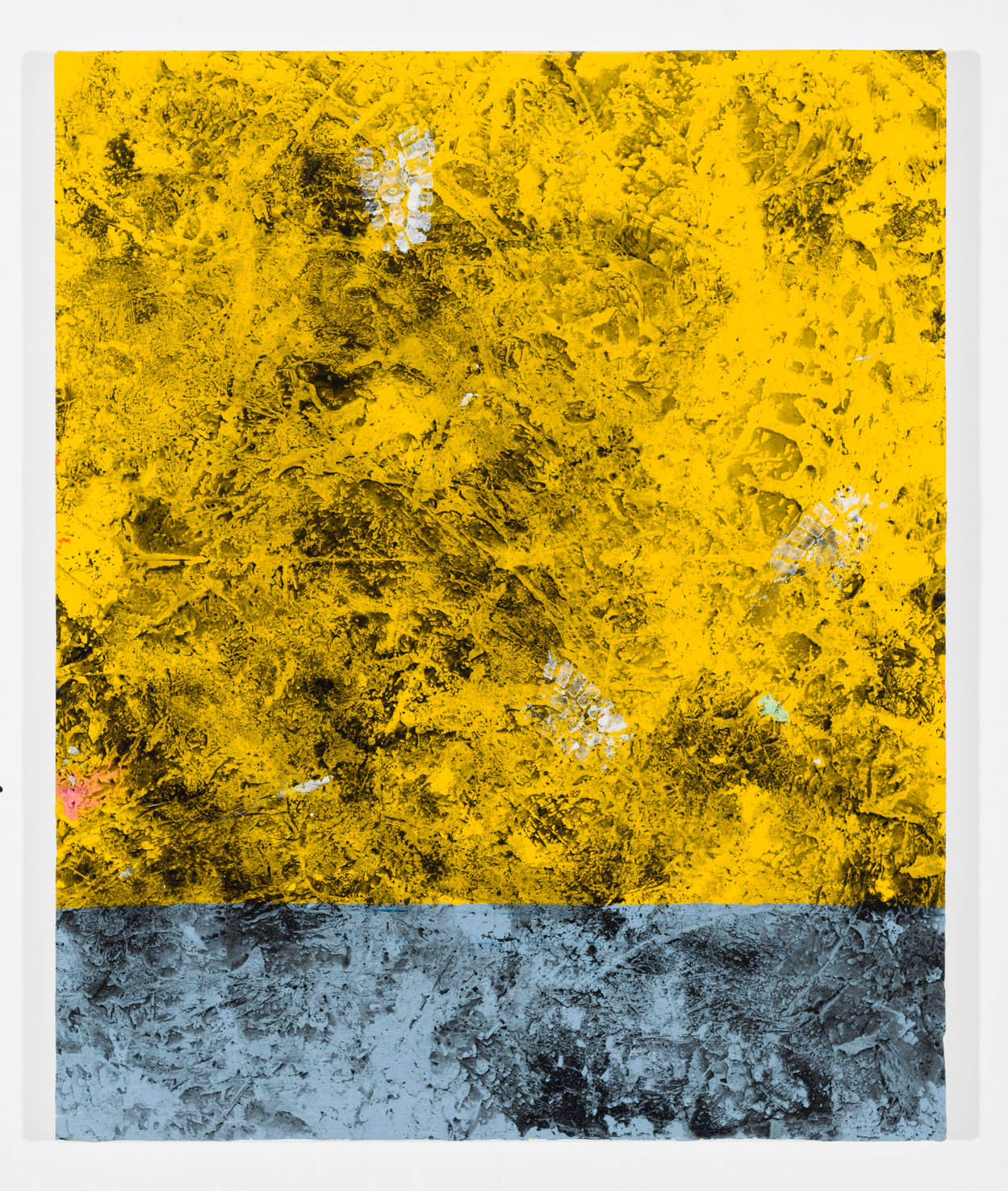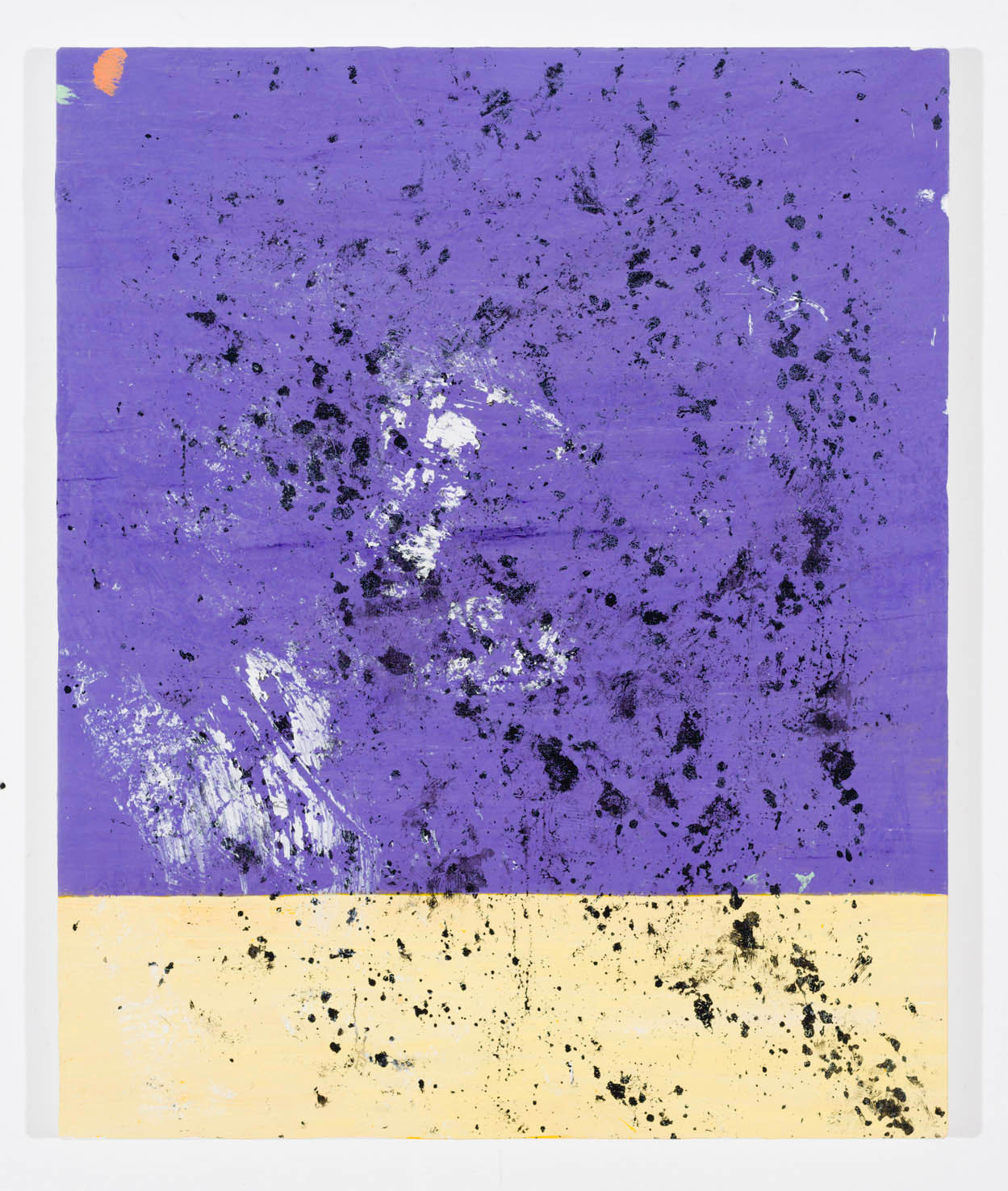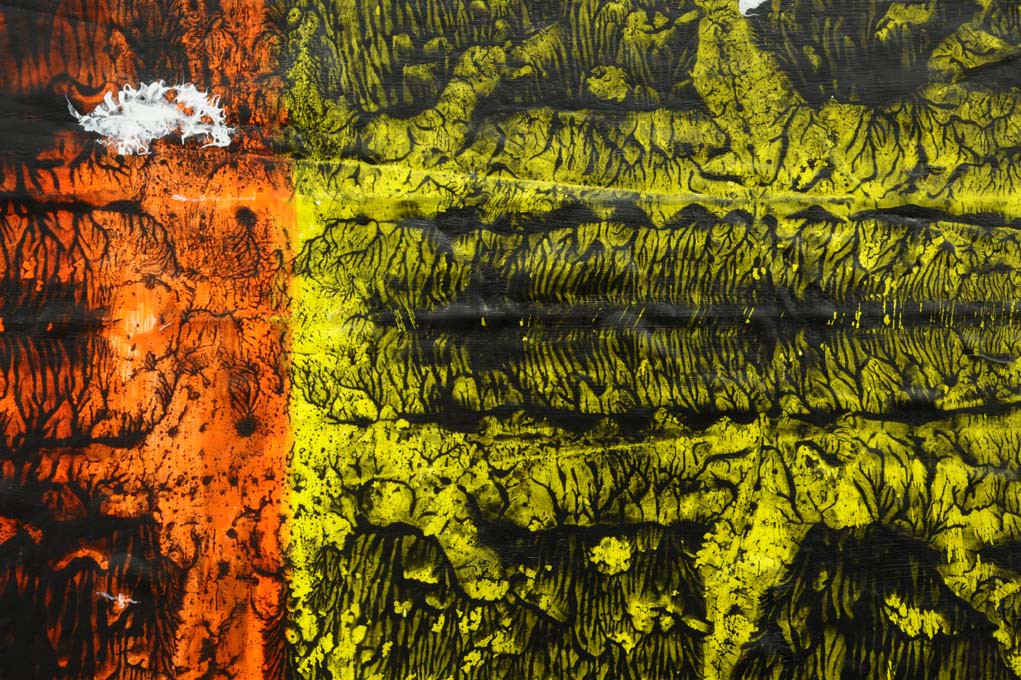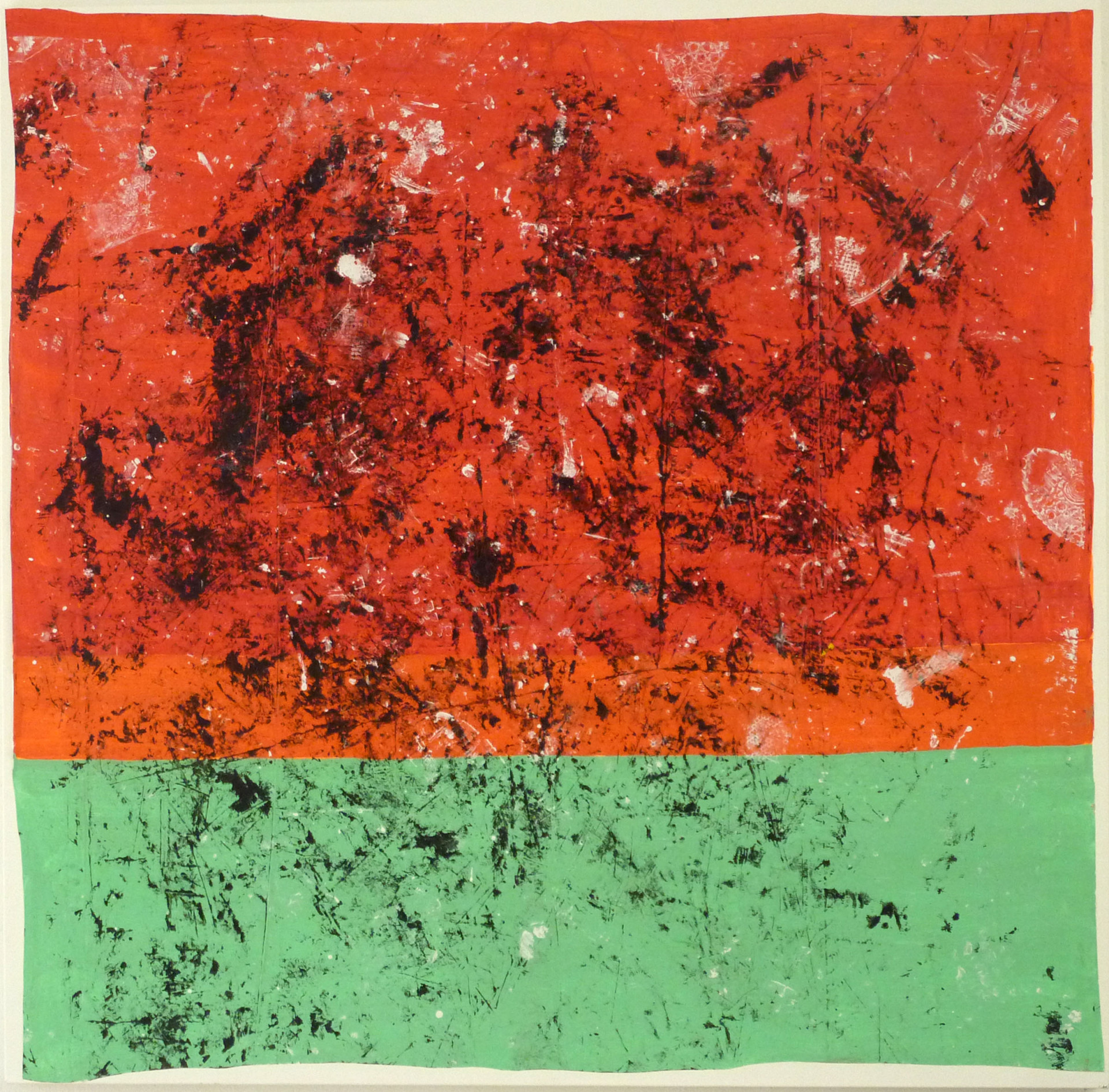 Christina Zurfluh's images provoke a new and different view of painting. Her approach is unconventional, which is proven by her intense play with color, the color fields arranged in stripes and superimposed layers of colors, the traces of footprints and the white flecks, thrown onto many of her works with painterly ease and smeared with black.
The title chosen for the exhibition, "Barré", stems from a term in the textile industry for the "defective streaks" on synthetic fabric. A title that associates the seemingly flawed "lapses" with the deliberate fragility of Zurfluh's complexly arranged image surfaces. The open concept of painting she implements and her haptic relationship to material naturally blur the classic boundaries between painting, installation and sculpture.
In the narrow rectangular exhibition space of the Darling Foundry, her paintings, arranged in a serial rhythm, are reflected in the room's columns and expand naturally into sculptures. The horizontally separated two-part color areas, at times similar to the garishness of Pop Art, contradict and complement each other at the same time. As a counterpart to this, two of Zurfluh's large "Divided" works are placed at the ends of the exhibition space, whose vertical color fields create separating but also uniting transitions.

Alexandra Reininghaus
Christina Zurfluh
Christina Zurfluh was born in Zug Switzerland. She studied at the university for applied arts in Vienna from 1989 until graduation in 1994. Since then she lives in Vienna and Zurich.
Christina represented her artwork in different Galleries, such as; gallery mezzanin- Vienna, new Gallery- Graz, Gallery Mathias Güntner- Hamburg, Gallery Brigitte Weiss and Gallery Anna Wenger- Zurich, Kunstraum- Kreuzlingen, etc... She took part in several groupexhibitions such as;  Come and Go Swiss empassy-Vienna, Swiss Art Award- Basel, Abstraction / Figuration Artforum Sotschi Art Museum, Painting Process  and  Expansion Museum of Modern Art- Vienna, Top of Central- Switzerland, Museum of Modern Art- Luzern, Paula´s home- Lentos, Museum of Modern Art- Linz, The memory of the painting, Aargauer Museum of Modern Art- Aarau.
Martin Prinzhorn
More about
Vienna, Austria