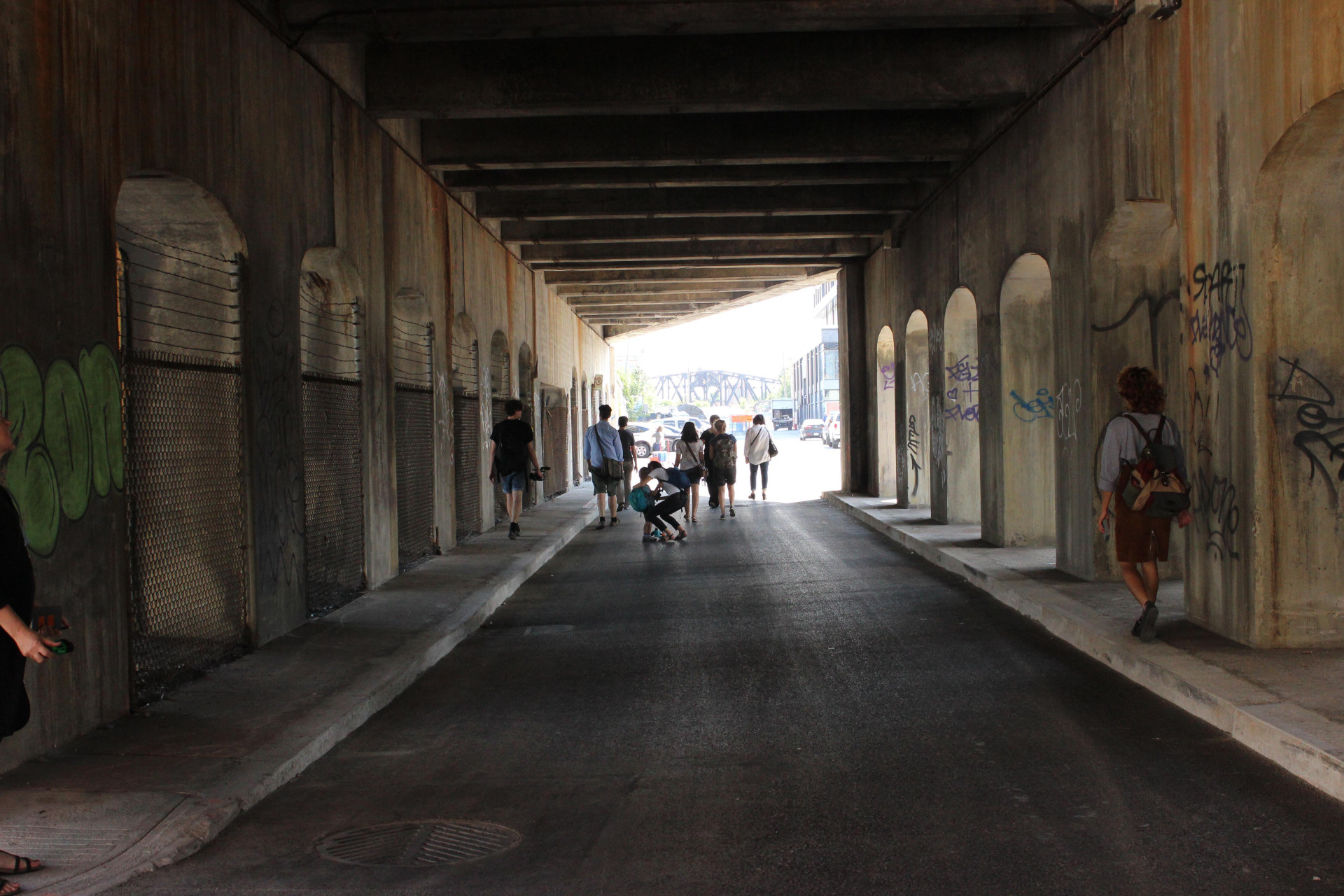 Points de vue #3 | Postindustrial landscape
COMMUNITY BASED URBAN LABORATORIES 
Shauna Janssen, Ph.D, Marie-France Daigneault-Bouchard, Dr Thomas Strickland
Lost + Found: Archiving Urban Change
The postindustrial landscape is the subject of Points of view's third in situ urban laboratory. In our Public Space workshop in July we focused on themes of accessibility, spatial justice, and inclusive design practices. Our postindustrial landscape workshop is an archeological exploration of the processes of urban change. Members of the Points of view curatorial team will guide participants in skill sharing activities of discovering, collecting, and archiving the ephemerality, materiality, and processes of urban change occurring throughout the postindustrial landscape in which the Wellington tower occupies.
Free admission
Points de vue
Points de vue is a community-based art platform that brings together three socially engaged art collectives : pouf! art + architecture, Collectif 636 and Urban Occupations Urbaines (UOU).
Four urban laboratories engaging a variety of publics and diverse communities with the question of the future of the Wellington tower, one of Montreal's iconic postindustrial buildings, occur between June and September 2014.
The tower stands literally at the crossroads between four vastly different neighbourhoods: Vieux-Montréal, Ville Marie, Petite-Bourgogne, and Point-St-Charles. All four districts have seen rapid gentrification and transformation of their built environments, primarily through increased residential space. New residents live side by side with longstanding residents, and these groups often have different perspectives on the industrial past of the region. In 2014-2015 the Wellington tower, abandoned for over a decade, will be repurposed as a venue for community and cultural activities.
As a form of public consultation, the goals of our community engaged urban laboratories are to identify which cultural landscapes need to be foregrounded in order for this repurposing to be meaningful to the broader community of Montreal.  Points de vue is a collaborative, creative undertaking on behalf of the past, present, and future communities for whom the Wellington tower matters. Our aim will be to document «points de vue» about the building's industrial past and its postindustrial life as a cultural centre.
Urban Occupations Urbaines  is a mobile organization conceived to facilitate creative responses to unresolved architectural and urban conditions. Projects are conceived as temporary occupations and spatial appropriations for re-imagining open, public, culturally diverse, inclusive, and playful urban spaces.
Pouf!  Art + architecture is a Montreal firm of art and design dedicated to social justice and its spatial issues.
1 pm to 5 pm
Place publique