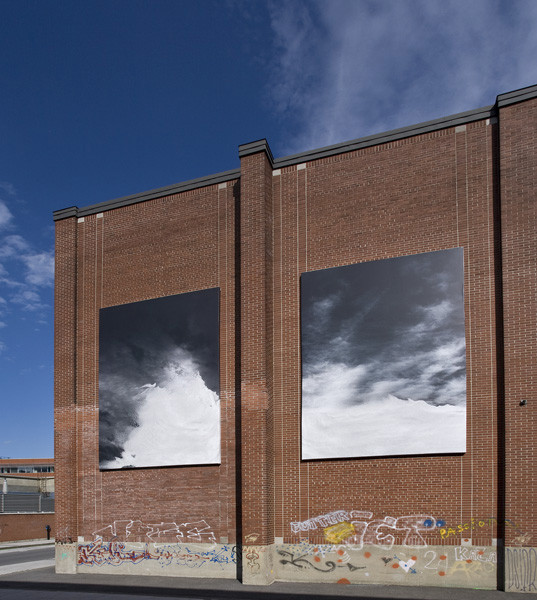 Jocelyne Alloucherie's work presents itself as a landscape in a window… of a windowless building across the street - a trompe l'œil. Trompe l'œils abound, they pervade the very structure of each one of these photographs; one, two, three, more. 
Dust3is a granular monument; the grain of the original photographs: views of clouds in motion, vapour colliding with solid matter; a grain of sand propelled by a puff of air, the myriad grains born of superimposed digital shots focused upon motion. None of these pictures were touched up or reshot; they truly are an aggregate of fixed movements, a stratification of infinitesimal units, grains of sand, chemicals, and electronics that become metaphors for all dust. Dust, for we often forget, is the heir and keeper of the infinite memory of our world.
Jocelyne Alloucherie
Since 1973, Jocelyne Alloucherie's work has been presented in several solo and group exhibitions in Quebec, Canada and abroad. Her recent research with scannophotography, spanning several series, was featured in a recent exhibition at the Carleton University Art Gallery, in Ottawa, curated by Diana Nemiroff. These installations, in adapted versions, will also be on show at the CRAA, in Verbania Italy, in a solo exhibition held from July to October 2011. The various works from  the corpus Climats (Land of blood, Land of snow, Land of sand) were produced by combining different techniques: silver based photography, ephemeral drawing  and scannophotography. Born in Québec city, the artist lives and works in Montreal. She is represented by Françoise Paviot in Paris, Roger Bellemare in Montreal and 511 Gallery in New York.
More about
Montreal, Canada