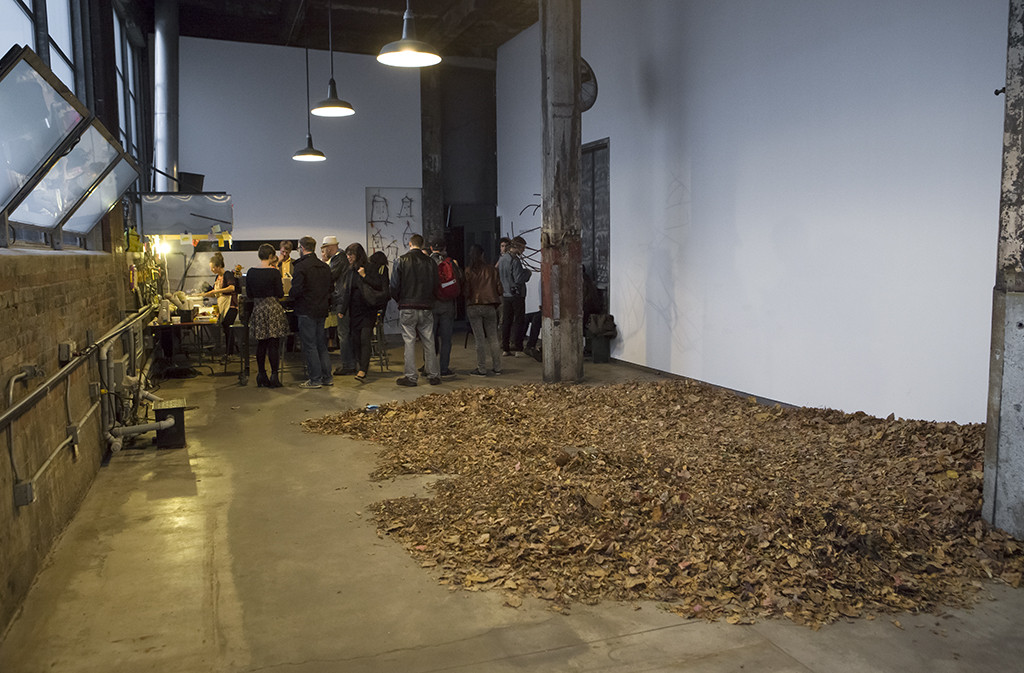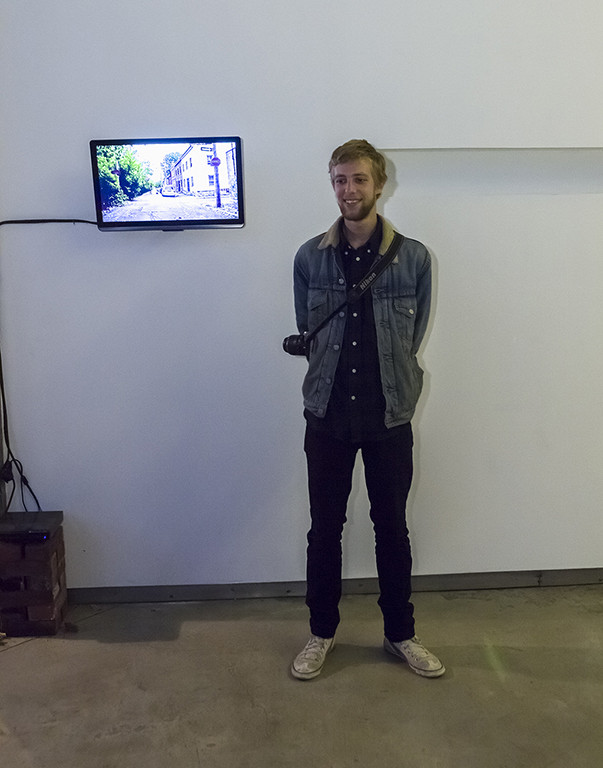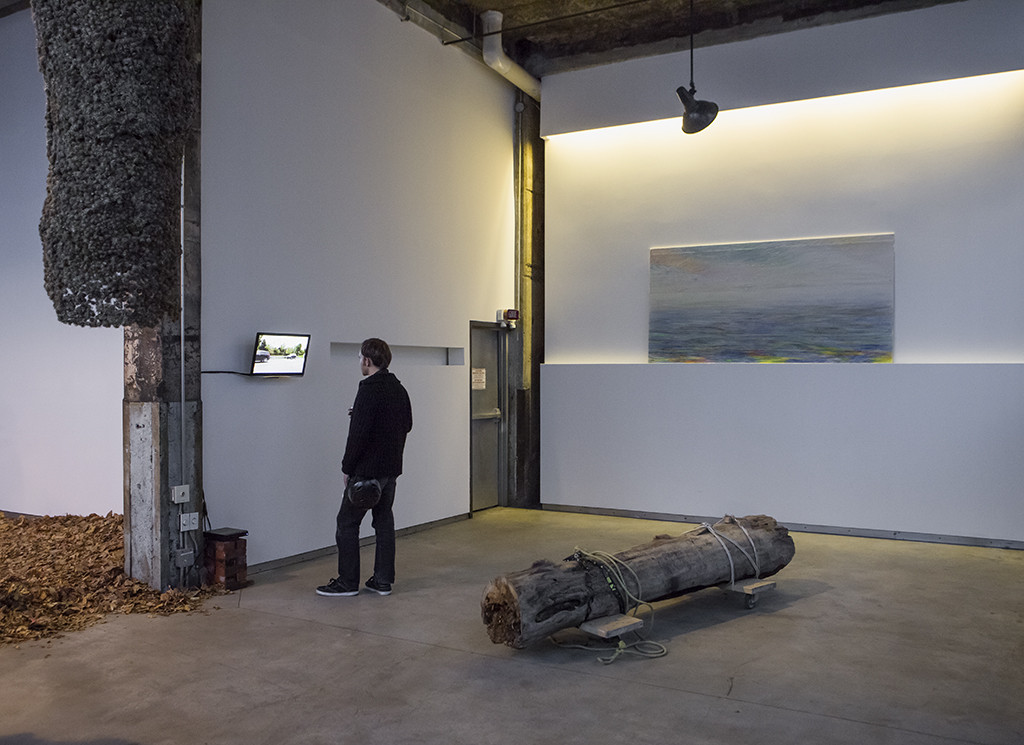 At the initiative of students of artist and professor Tadashi Kawamata, the Paris School of Fine Arts and Montreal's Darling Foundry have come together to offer nine young artists the experience of a first residency of one month abroad within a professional structure dedicated to visual arts. Each of them has drawn inspiration from the spaces inside and outside the Darling Foundry as well as from a first contact with Quebec's nature and culture. The result is prospective works integrating the notions of travel and exchange and the collection of organic elements and other materials found on-site.
The experience of motion and travel is conveyed in the works of Guillaume Sokoloff, Environnement cinétique, a video shot from a car whose speed animates elements along its path; of Morgane Joanin, Les relations humaines m'interrogent,a fresco with metaphorical landscapes evoking a rhizomatic world; of Fanny Alizon, My Darling My Poutine, a greasy spoon serving silly poutine.
Organic elements are found in the sculpture by Max Fouchy, Burdock, made from the fruits of the burdock, to which Amerindians ascribe medicinal properties, and that catch on to surrounding textures; in Jeanson Péchin's installation Top Chromo, collecting and then dispersing dead leaves in fall colours; in Léo Allègre's performance Acheminement : 3km2, the carrying of a dead tree trunk in the city from Point St. Charles to the gallery space. The elements found on-site are the building materials in the works of Camille Le Chatelier, JCT, staging and stimulating tensions between different materials, and of Elyssa Smiri, Briques à briques, who arranges roads and takes possession of odd corners of the space, while Vincent Gest offers us Matière en Transit, a sculpture made from junk to which the artist gives a new lease on life.
This collective exhibition, gathering artists in an experimental context, may be viewed as a whole for a week. Some of them, set up outside on the ephemeral public square, will be accessible until the end of October.