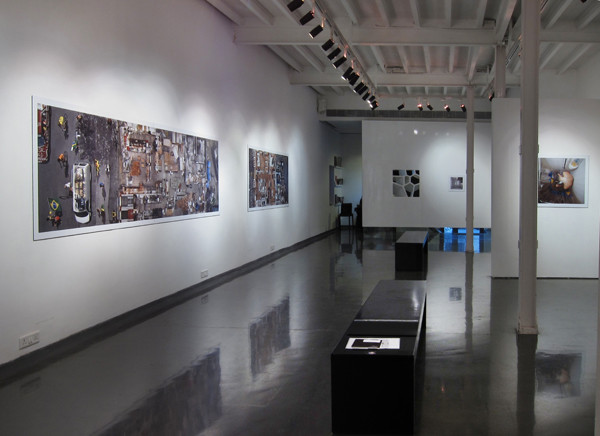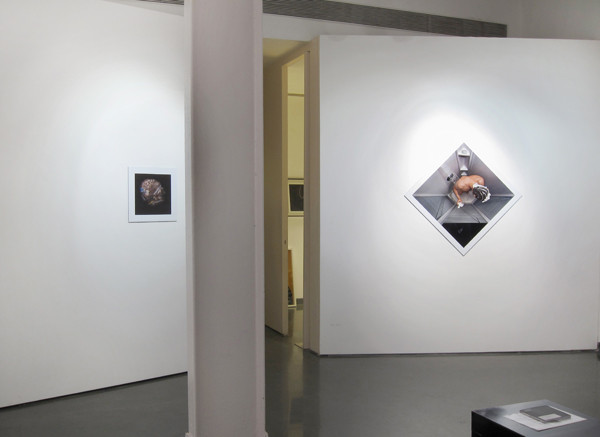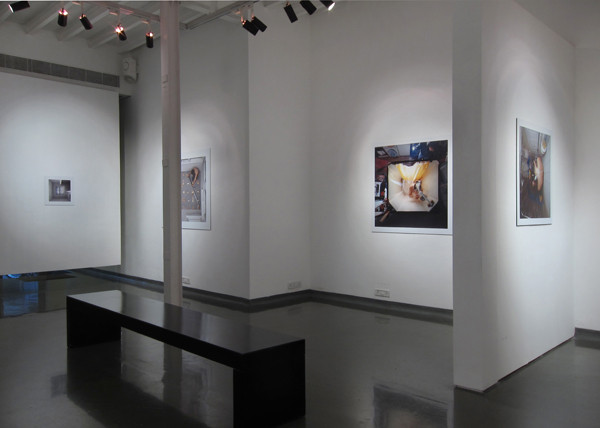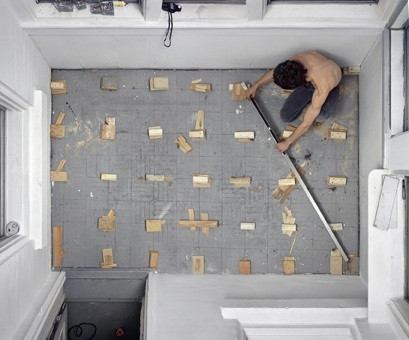 As part of an exchange initiated by the Ministère des Relations internationales du Québec and the State of Maharashtra, Matthieu Foss Gallery (Mumbai) and the Darling Foundry (Montreal) offer an exhibition of the Canadian photographer Alain Paiement. Ten works, giving an overview of his practice, suggest a unique perspective on the teeming life of Montreal and some atypical personalities who inhabit it.
Paiement's work is distinguished by its reflection on the spatialization of photography and the construction of vision. He establishes close links between architecture, history and anthropology, while questioning our understanding of the world with tools and methods that can be associated with geography. Since the 1980s, the artist has developed original techniques and processes, based on the principle of mapping. Most of his works involve a systematic division of the photographed subject, followed by a reconstruction that challenges our perception.
The eye of the photographer invites us to dive in private worlds of everyday life - by revealing the intimacy of a character in his shower or the interior of an apartment oversaturated with information, and in more public worlds, inside a bakery and over a street section invaded by demonstrators. In some cases, the images result from a single shot (Showers series 1998-2004, Level 2001 or Joni 1996), while others are the result of a complex map made from hundreds of shots (Pane Mundial 2002, From Where Live 2002, Arrangements According To Nature 2009).
This exhibition has been made possible thanks to the support of the Ministère des Relations Internationales du Gouvernement du Québec.
Alain Paiement
Born in 1960 in Montreal (Quebec, Canada), Alain Paiement studied Fine Arts at Université du Quebec à Montréal, E.N.S.A.V. La Cambre (Brussels) and the University of Paris. A major artist in the Canadian art scene, his work has been exhibited internationally in Europe, America, Japan and China. Paiement is represented by Leo Kamen Gallery in Toronto (Canada) and Espace photographique Contretype in Brussels (Belgium). He is a professor at the Université du Québec à Montréal.
His work is in the collections of the Musée National des Beaux-Arts du Québec, the Musée d'Art Contemporain de Montréal, the Canadian Museum of Contemporary Photography(National Gallery). His work was part of Le Mois de la Photo à Montréal in 2009 and has been presented in major museums in Canada, at Pratt Manhattan Gallery in New York; Mai Manó, the Hungarian House of Photography; the Neuer Berliner Kunstverein in Berlin; the Musée Carnavalet in Paris and the Whitney Museum (downtown) in New York, among other museums.
More about
Montreal, Canada