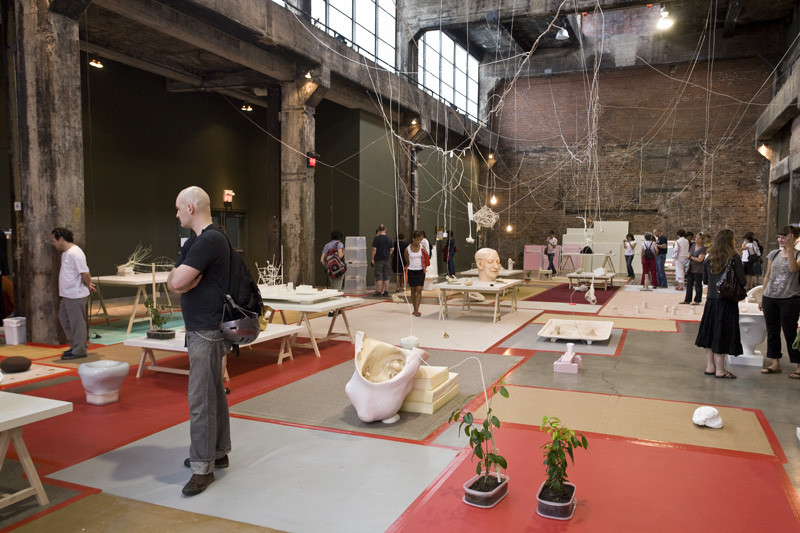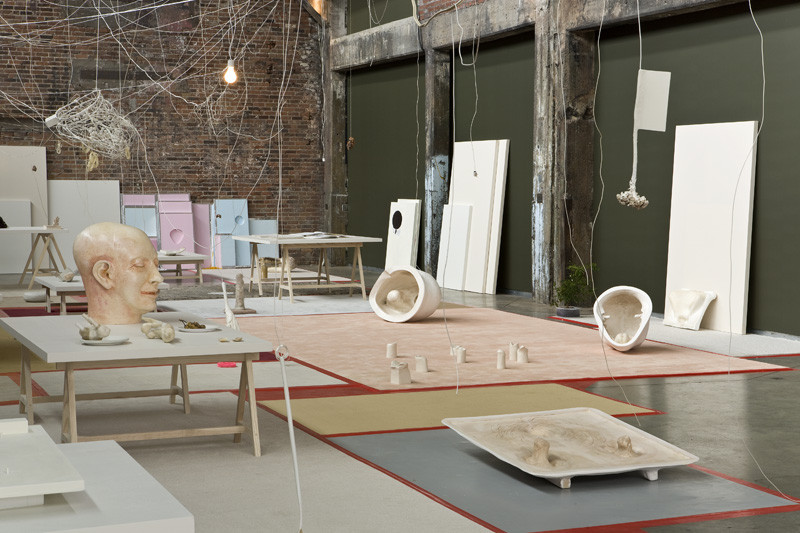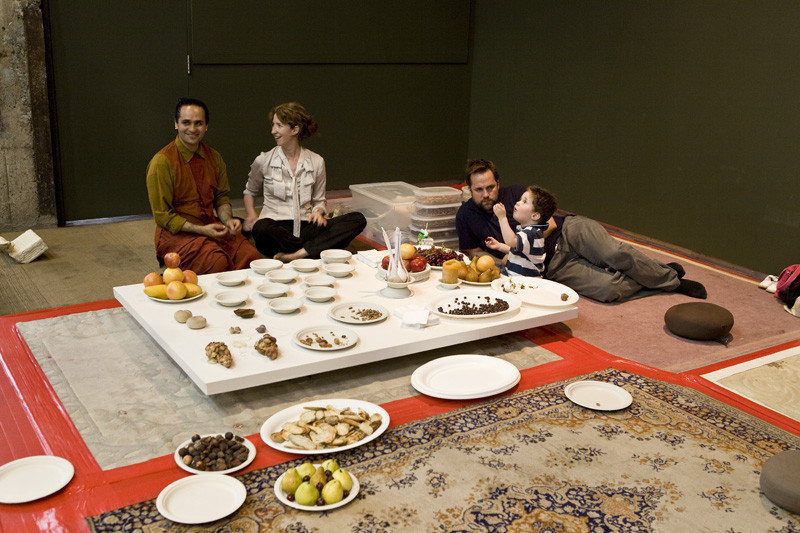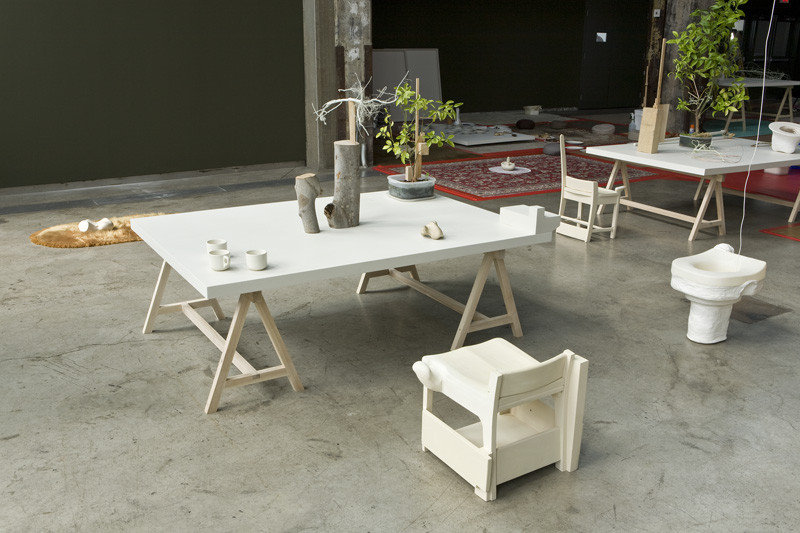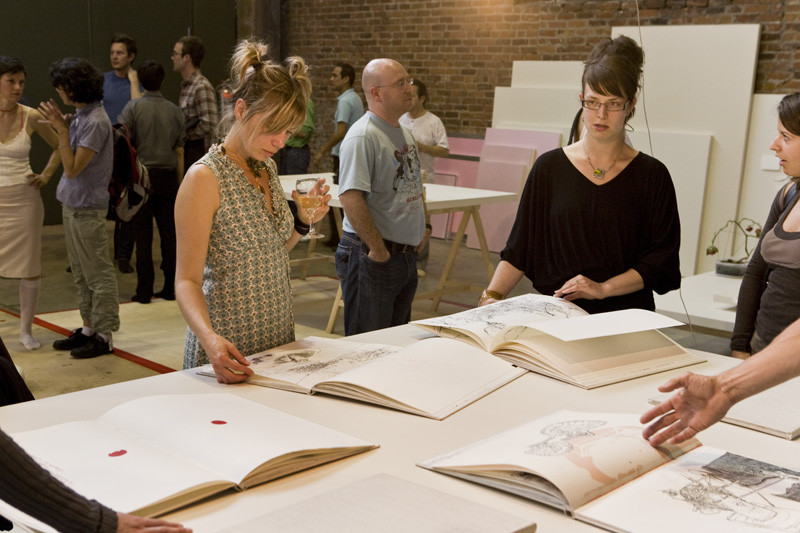 A Hyphen between the Visible and the Invisible (Darboral), a timeless work by Massimo Guerrera, hinges on artistic and spiritual platforms, inviting the visitor to take part in various rituals. Sharing food at a meal and sucking fruit pits, creativity workshops amidst body castings and prosthesis adjustments, bringing attention to physical and psychic modes of opening up, meditation, all create a series of elements, leaving the traces that make up Darboral. 
Moving from the studio to the exhibition room on a patchwork of removable carpets, this contemplative space returns the artwork to its primary function as part of a ritual. 
Through his spiritual quest, Massimo Guerrera invites the public to reach higher spheres whose immaterial volume and arborescence voluptuously fill the sacred void of the Darling Foundry's wide expanse.
Stephen Beaupré, Céline Bonnier, Sylvie Cotton, Daniel Danis, Yves Graton, Corine Lemieux, Ginette Rioux, Tamar Tembeck, Anne-Marie Ninacs have participated in this phase of Darboral.
Massimo Guerrera
Massimo Guerrera was born in Rome in 1967 and lives in Montréal. He has a degree in Fine Arts from the Université du Québec à Montréal (1992). In 2000 Guerrera was given a large room of the Biennale de Montréal dedicated to his installation Darboral. In 2001 he won the prestigious $25,000 Prix Ozias-Leduc from the Fondation Émile-Nelligan. Since 2002 he has shown at White Columns (New York); the Musée d'Art Contemporain de Bordeaux and the Contemporary Art Gallery (Vancouver) among other prominent venues. Major works were acquired by the Musée National des Beaux-Arts Montréal, the Banque National and the Caisse de Depot et Placement du Quebec. In September 2008 a sprawling installation was included in the show Caught In The Act: the viewer as performer at the National Gallery of Canada, curated by Joseé Drouin-Brisebois. A large group of works from that installation was then subsequently acquired for the National's permanent collection. Guerrera's work, along with Adad Hannah and seven other Quebec artists, is included in Tactful Rituals at the Liverpool Biennial (until Nov. 28th). He is also included, with Sylvain Bouthillette, Pascal Grandmaison and Valerie Blass, in Chimère/Shimmer which just opened at the Musée National des Beaux-Arts du Québec (until 3 April, 2011).