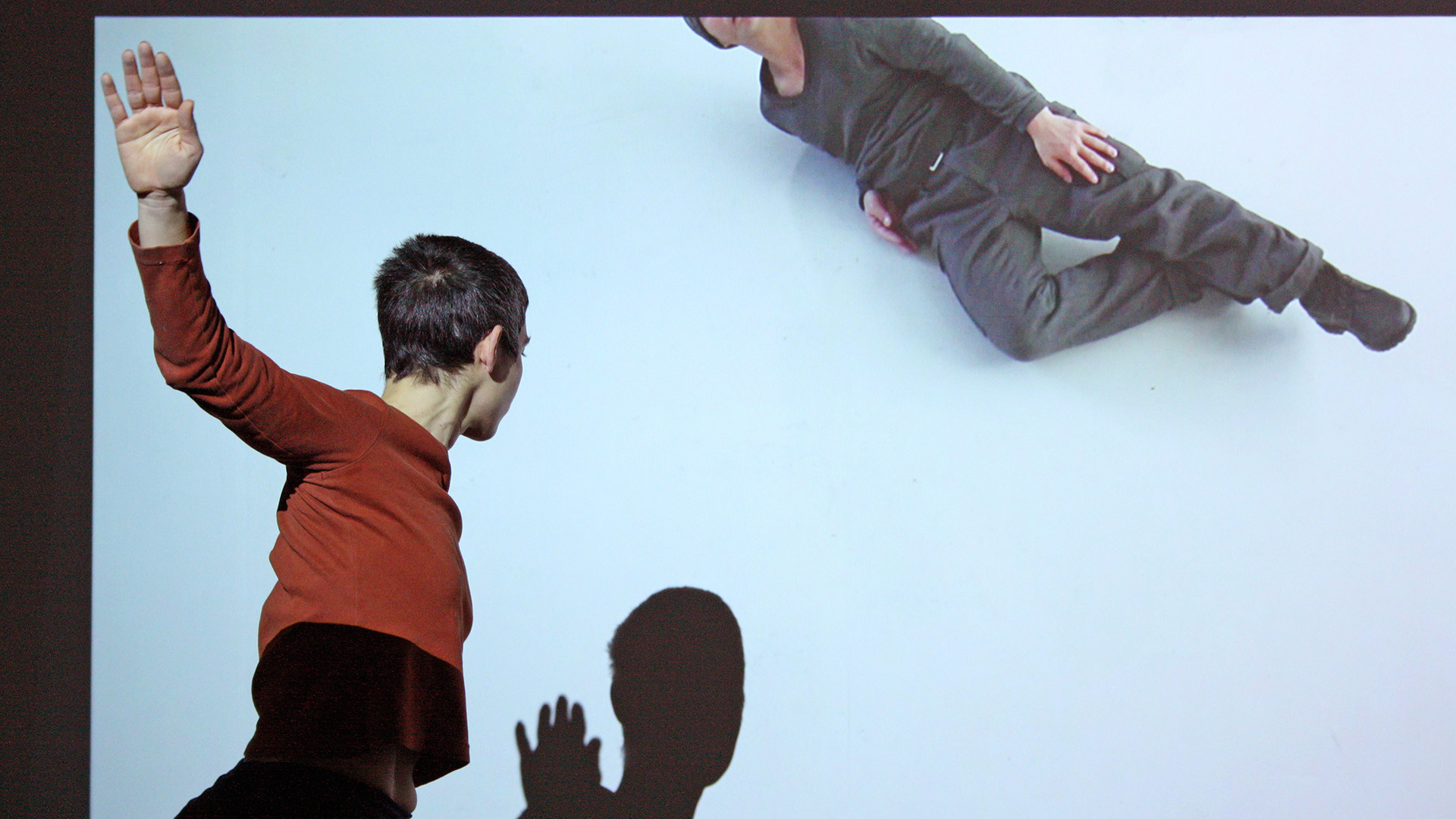 Conversation : Anna Orlikowska, Max Robenson Vilaire Dortilus
Fonderie Darling is pleased to invite you to meet two of its Spring 2022 residents. Curator-in-Residence Max Robenson Vilaire Dortilus is the director of the Centre Culturel Pyepoudre in Port-au-Prince and through interviews and research in various archives,  is particularly interested in Haitian artists active in the city during his stay in Montreal. Anna Orlikowska is a Polish artist based in Amsterdam whose research focuses on the materiality of sound, its relationship to architecture, its impact on the body and the imagination of the listener.
The public is invited to discover their work and research in progress at Fonderie during open studio presentations followed by a period of question and exchange. Food and refreshments will be available in the 3rd floor lounge.
In French and English, translation available upon request.
ANNA ORLIKOWSKA 
Anna Orlikowska is an artist born in Warsaw and now based in Amsterdam. Her works have been shown in international solo and group exhibitions, notably at the Center for Contemporary Art at U-jazdowski Castle in Warsaw, Neuer Kunstverein in Wuppertal, Art Rotterdam, Randy Alexander Gallery in Chicago, The Suburban in Milwaukee, Casa do Povo in Sao Paulo).  Orlikowska received her MFA from the School of the Art Institute of Chicago, where she was awarded the New Artist Society Fellowship. She is also a graduate of the Gerrit Rietveld Academie in Amsterdam. She has been awarded prizes and fellowships such as the Mondriaan Fund Young Talent, the Clare Rosen and Samuel Edes Foundation Prize for Emerging Artists Finalist Award and the Prins Bernhard Cultuurfonds. His work has been reviewed in magazines such as ArtReview, Contemporary Lynx and Museumtijdschrijft. 
MAX ROBENSON VILAIRE DORTILUS
Max Robenson Vilaire Dortilus is an art historian, cultural mediator and exhibition curator and lecturer at the State University of Haiti (UEH) and the Lycée du Cent Cinquantenaire in Port-au-Prince. Since February 2021, he has been appointed Executive Director of the Centre Culturel Pyepoudre (CCP) in Port-au-Prince. He is also a committed co-founding member of Culture en Trois Dimensions (C3D) in Port-au-Prince, an association promoting artistic mediation, accompaniment and social inclusion of minority groups through cultural management. He has collaborated and continues to collaborate on cultural projects in Haiti and abroad.
5:30 pm to 7 pm
FREE
In the artist's studio
More about
Warsaw, Poland

Port-au-Prince, Haiti