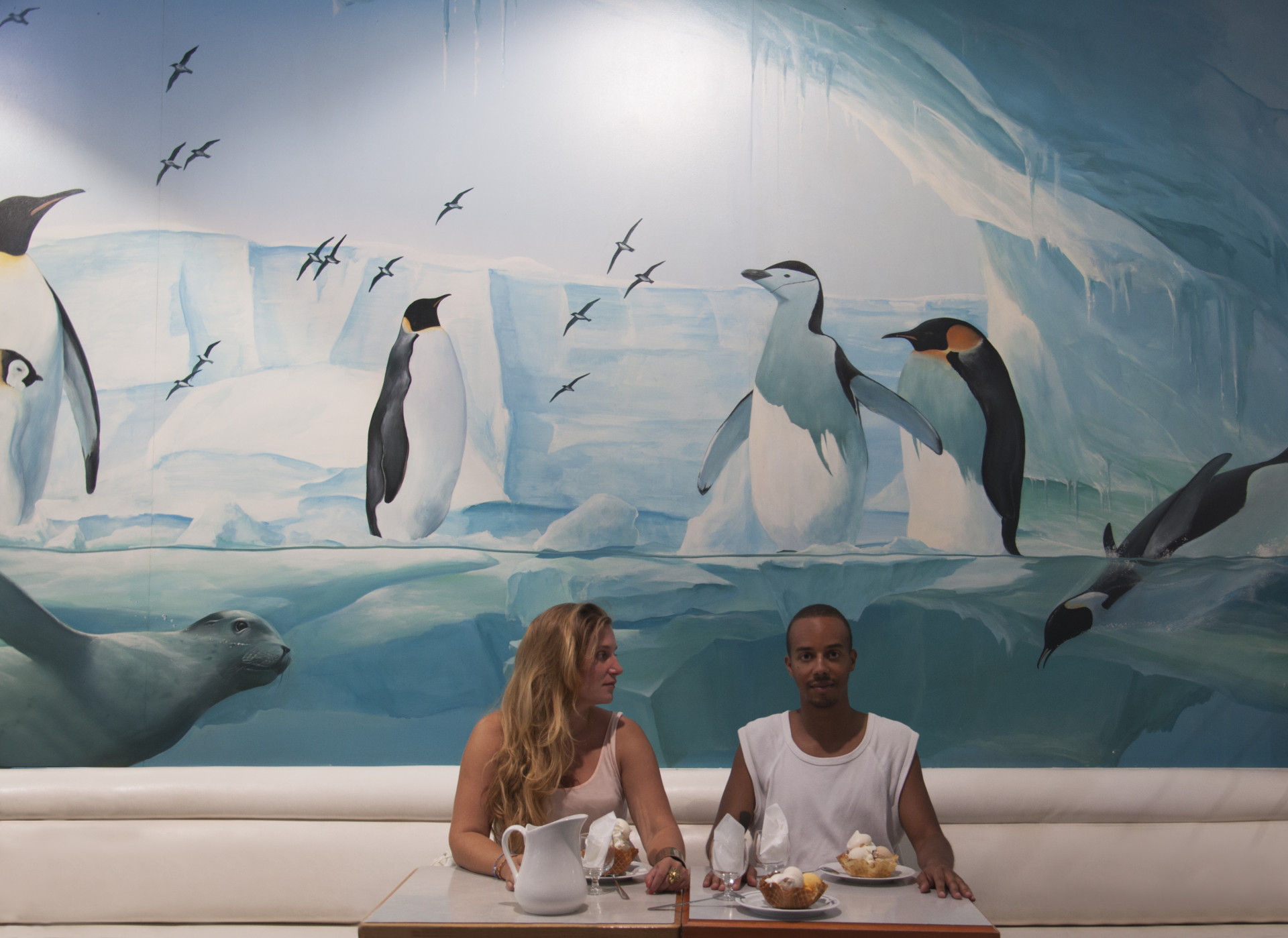 Artists talk : Alice Didier Champagne and Paul Maheke Ngamaha
Currently in residency at the Darling Foundry, Paul Maheke Ngamaha and Alice Champagne Didier invite you to come and discover 
their project "Paysage Sauvage" over a discussion. This fictive documentary that shows an imagination of the île de Montréal will unfold in the space of their workshop. Between the confrontation of contemporary and historical fictions related to territory, oral transmission and exotified representations, they propose you to survey this new landscape, the fruit of their research at the Darling Foundry. 
Biographies
Alice Didier Champagne
After having completed her master degree at École Nationale Supérieure d'Art Paris Cergy in 2011, Alice Didier Champagne organized a one year residency program with French and Thai artists, between Paris, Bangkok and Nong Khai. Fondamental to her art practice is the idea of displacement, which is why she adopts the position of the "artist-tourist" in all her projects and exhibitions. Using humour, she creates parallels between realities and fictions. She recreates spaces where the landscape is used as a pretext to interrogate the links between territories and identities. Her current research focus on translation, landscape as a political form and creoleness.
Paul Maheke Ngamaha
Paul Maheke Ngamaha (b. 1985, France) has completed a MA at École Nationale Supérieure d'Arts de Paris-Cergy in 2011. Since then his research led him to work mostly in the public space, on subjects such as empowerment and decoloniality. Through this exploration, he questions the social and geographical relationships that we have with places as they relate to a more personal inquiry. He is currently part of the Open School East in London program (UK).