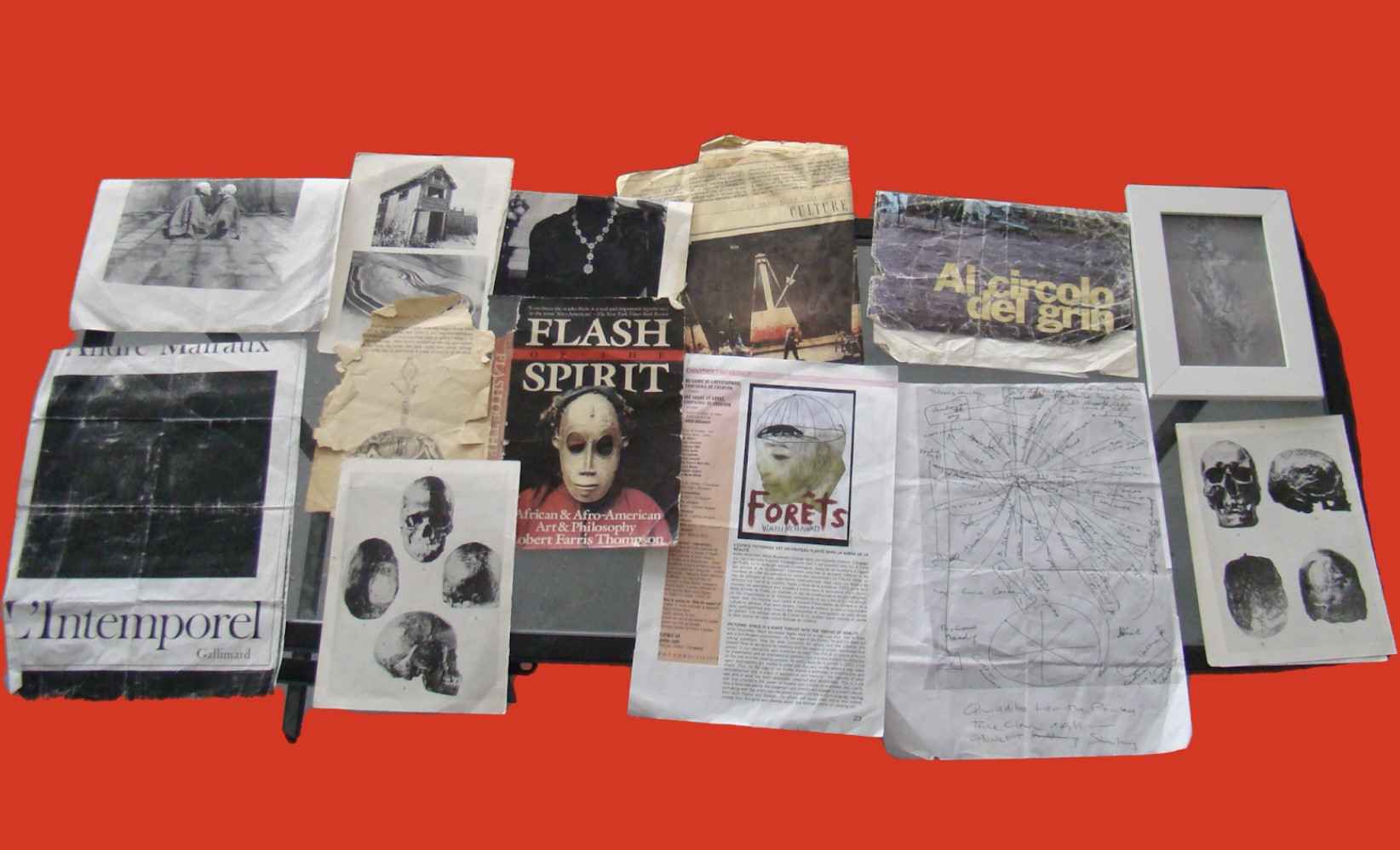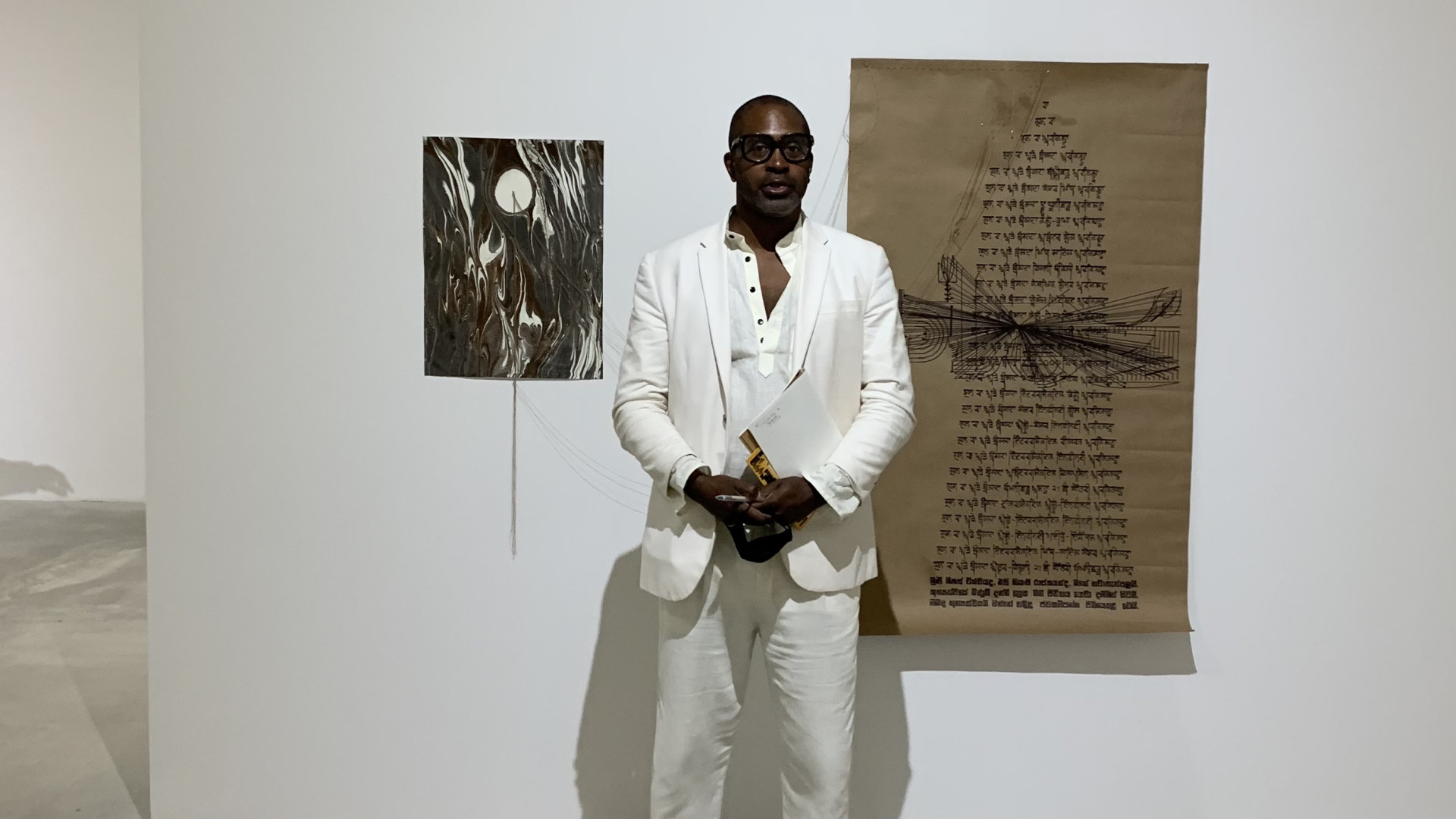 James Oscar
Fonderie Darling is pleased and honored to host curator, art critic, and anthropological researcher James Oscar for a year-long research residency. Developed under the title The New Region of the World*, James Oscar's curatorial research project aims to rethink the current global conversation regarding the remapping of contemporary art and contemporary thought, the primary focus being that it is time to rethink the way we question the age-old certainties that have characterized the West's framing of questions of beauty, aesthetics, and cultural production.
Through interviews and critical engagements with some of contemporary art's globally recognized critical curators and theorists, artists, and global cultural institutions, along with an exhaustive year-long writing process, James Oscar will consider novel approaches to remapping present and past histories while imagining what the future of art writing and cultural production might look like. During his residency, Oscar will experiment with various methodologies and disciplines to mine the foundations of what could be envisioned as a Contemporary Thinking Forum*. As part of Oscar's ongoing curatorial work and practice, these initiatives seek to broaden the current language and vocabulary within current polarizing tendencies regarding the rapport of notions such as social identity, inclusion and exclusion, decolonization, racial capitalism to present art-making and writing.
James Oscar's work explores how the complexity of identities and social and affective forms (human and non-human) are produced and disseminated in visual, literary, and performative arts. His work moves between the sociology and anthropology of art, mainly organized around the affective ecologies of art communities and innovative practices of experimental artists in urban contexts. Oscar uses experimental modes at once learned through his academic training and nourished by particular cross-cultural sacred practices that have informed his modes of inquiry. 
*These are words scrawled in a 1981 drawing by Jean-Michel Basquiat.
This residency is made possible by the generous support of sponsor and donor Ruby Thelot. 
Biography
James Oscar is a writer, art critic, and anthropological researcher born in Montreal, of Trinidadian descent. For the past 25 years, he has been writing about contemporary art, cultural criticism,social-theory, and over 15 years of curatorial experience. He initially studied literature and social thought with the African philosopher Ato Sekyi-Otu, cinema with the late director Irving Kershner. He moved on to studying very closely under the philosopher and poet Édouard Glissant at CUNY Graduate Center.
He is presently researching the sociology and anthropology of art at Institut National de la Recherche Scientifique. He has been on the curatorial advisory team at the Montreal Museum of Fine Arts for the exhibition From Africa to the Americas: Face-to-Face Picasso, Past and Present. He recently curated a project for the 2021 edition of Momenta Biennale de l'image. He is a regular consultant, public lecturer, and moderator of panel discussions, most recently for Pop Montreal, Institute of Australian Geographers & New Zealand Geographical Society, MOMUS Magazine, Institut National de la Recherche Scientifique, The Phi Foundation for Contemporary Art, The Power Plant, CBC, Radio Canada, the McCord Museum, Office de la Consultation Publique de Montréal, The City of Montreal. Most recently, in the Fall of 2021, he was the head academic interviewer and researcher, and a script consultant for the four-part documentary series Afro-Canada to be released by CBC Radio Canada.
Recent exhibitions
2021

Past / amongst / bones and seed: with the Oji Cree/ Mennonite, multidisciplinary artist Lara Kramer, Presented in the context of the 17th edition of Moment Biennale de l'image.

À la recherche du temps présent : Une conversation entre les commissaires Ivanie Aubin-Malo et James Oscar, Curated pedagogical engagement through researching and presenting contexts, documentation, writing, and audience dialogue, Presented as part of FTA's program.

"The Denizen Who Inhabit Ancient Evenings in the Season of Contempts", Contribution to the catalog Rashid Johnson: Anxious Audience, Published by the Power Plant Contemporary Art Gallery.

2020

"Barkley L Hendricks's Eternal Sunshine of the Radiant Mind " Contribution to the catalog Relations: Diaspora and Painting, Edited by Cheryl Sym, University of Chicago Press.

(Black) Bodies as Surfaces in the Urban Context?, Article published in CIRM Digital Journal, McGill University.

2018

From Africa to the Americas: Face-to-Face Picasso, Past and Present, Montreal Museum of Fine Arts, Curatorial Consultant.