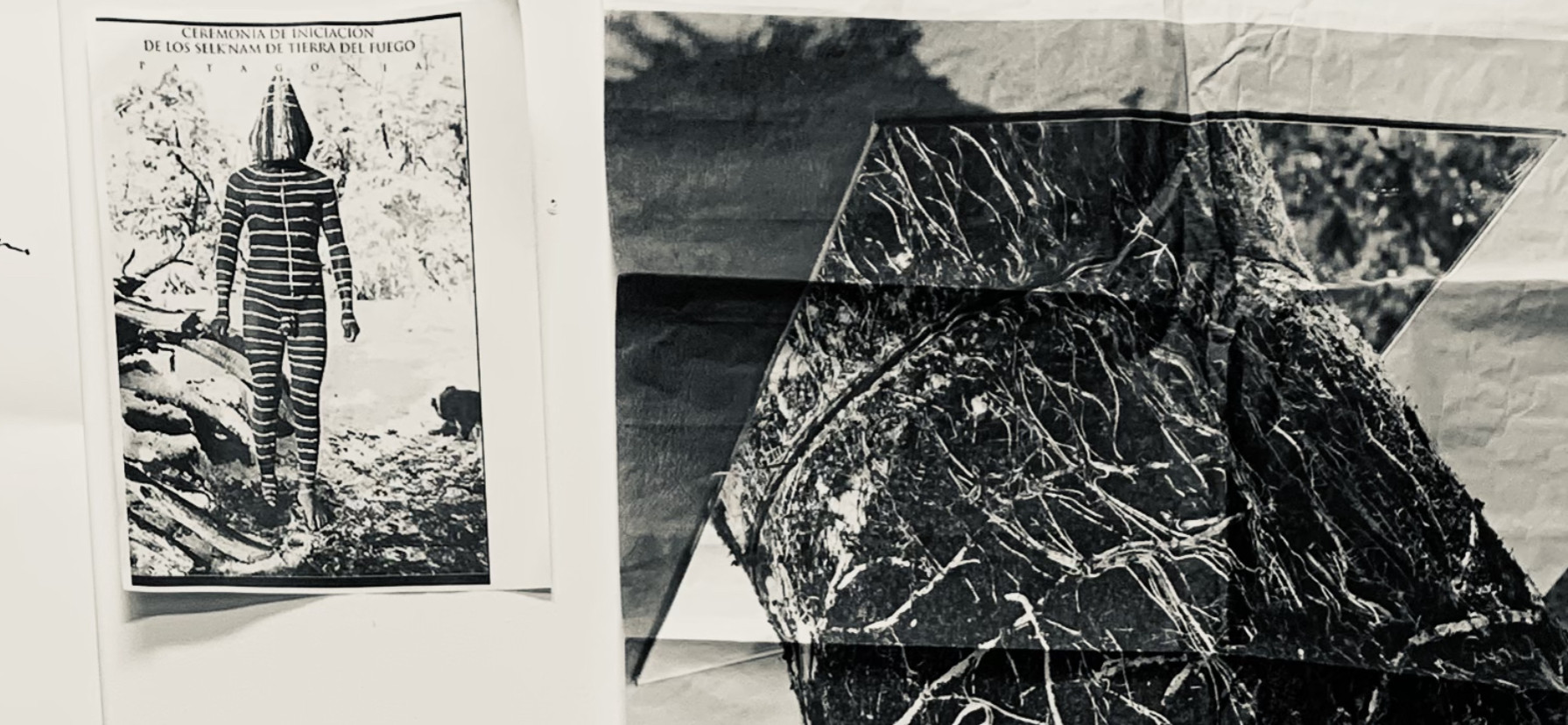 The New Region of the World
Fonderie Darling is pleased to host curator, art critic, and anthropological researcher James Oscar for a year-long research residency. Developed under the title The New Region of the World*, James Oscar's curatorial research project aims to rethink the current global conversation regarding the remapping of contemporary art and contemporary thought, the primary focus being that it is time to rethink the way we question the age-old certainties that have characterized the West's framing of questions of beauty, aesthetics, and cultural production.
The New Region of The World 
Volume 000 of The Contemporary Thinking Forum
As a project integrated into this year's public programming at Fonderie Darling, The New Region of the World is divided into three parts, including a series of lectures, public panels with invited guests, as well as documented studio visits and interviews.
James Oscar's propositions will begin in the footsteps of his mentor, Martinique philosopher and, poet Édouard Glissant, in an examination of the frenetic global reception of Glissant's work within contemporary art realms. The New Region of the World seeks to present a reconsideration and recomplication of recent dialogues about Glissant's legacy while presenting James Oscar's own theoretical framework concerning these questions. 
With a goal of exploring a very personal remapping of art history and practice, James Oscar's interviews, writings, lectures, and curatorial initiatives will move through the present proliferating admixture of interest (obsession) with topics such as: our artefact, our all-consuming contemporary rapport with objects, compulsion, architecture, monuments, artifice, the cosmological, liminality, threshold, night & night-life, spectacle, entertainment, the melding or separation of ancient voice/contemporary voice, haunting (the "phantomal"), opacity, social identity, representation, recognition, cosmopolitanism, the non-human, nature/culture, polis, non-space/third and fourth type of spaces, the local, the transnational, exile, neurodiversity, multidisciplinary, performance/movement, precarity, production, and transmission.
The New Region of the World will look at how all of these are furiously being stirred together or stirred apart in our present era: how might the artist's vision as contemplator offer a respite above the heady speed of our now?
*Esthétique : une nouvelle région du monde is the title of a publication by Édouard Glissant. In contrast to Glissant's title referring to the specificity of "a new region of the world," Oscar has chosen to name his project "the new region of the world," evoking the present pulsating and generalized now that illustrates how this "region" is currently unfolding.
*This Public Program is made possible thanks to the generous support of Ruby Thelot
INTRODUCTORY VIDEO 
COSMOPOLITICS ON THE MOVE
A conversation between Chantal Pontbriand and James Oscar
Chantal Pontbriand is an internationally renowned curator, editor and essayist. Her latest book bears the title The Contemporary, The Common: Art in a Globalizing World. As early as 1975, one notes that in the editorial of the first issue of the magazine PARACHUTE she founded in Montreal, Pontbriand already wonders about ways to think out new forms and trends in contemporary art. Both cultural and artistic decompartmentalization adjoined to a multiplicity of geographical perspectives is claimed for: a pathway emblematic of her work to come.
As part of this interview conducted for the public programs of Fonderie Darling, ideas intersect around the concept of "new region of the world" proposed by James Oscar. Counter-narratives in relation to the way we currently think of cultural production are examined. Among the subjects discussed, gesture, intensity, community, the relationship between individual/collectivity/world, and cosmopolitics are center stage.
Beyond Exoticisms, Yuku, and Towards the New Regions of the World
A conversation between Rame Cuen and James Oscar
Rame Cuen is a transdisciplinary artist and the founder and director of La Clìnica, a center for design research and contemporary art at the intersection of health and social inquiries based in the city of Oaxaca, Mexico. He is a graduate of the master's degree in Media Arts & Film from The New School (2010), has studied at the International Center of Photography (2000) and Parsons School of Design (2016). His work has been distinguished by a transdisciplinary approach in the visual arts, in which music play a primary role. He has developed and participated in various collective and individual exhibitions presented in the United States, Mexico, China, London and Argentina. He was the director of the Museum of Contemporary Art of Oaxaca in 2012 and is a founding member of the Belber Jiménez Museum in Oaxaca. Carnales Bajo el Puente (2002), The last dance (2012) and Liberty is suicide (2021) are some of his publications.
In this video, James Oscar dialogues Rame Cuen regarding dispositives that have come to set up how imaginaries are formed and how artists and curators can think about "new regions" and new practices that are always present and acting as means of resistance. They speak about Rame's art practice, his curatorial approach, and his new space La Clinica, a former hospital belonging to his family that now is operating as a hub of contemporary art and thinking in Mexico.
CONVERSATION: MOJEANNE BEHZADI & JAMES OSCAR 
Mojeanne Behzadi is a Tiohtà:ke/Mooniyang/Montreal based art historian, curator, and poet. She currently runs Art Speaks, an international contemporary art speaker series, and coordinates research and exhibitions at Artexte. Mojeanne holds a MA in Art History from Concordia University and has previously worked as a curatorial assistant in contemporary art at the Montreal Museum of Fine Arts and as a programming coordinator at AGAC for Papier Art Fair. She regularly contributes writing for art organizations like ELLEPHANT, Centre Clark and Fondation PHI. Her current curatorial research revolves around the theme of love as a radical tool for resistance, protest, and social transformation.
In this exchange with Mojeanne Behzadi, curator at Artexte, James Oscar explores contemporary discursive issues and the question of the language used in conversations and criticism around art of our times. The two curators address the liminal spaces of creation, altered states of perception, notions of duration and presence in the reception of works and how to convey the experience, questioning the importance of ambiances, atmospheres and total environments. James and Mojeanne, through their personal and professional experiences, explore in the same breath the themes of spirituality, vitality and mysticism of creation in relation to the tension between the secular and the sacred.
More about
Montréal, Canada