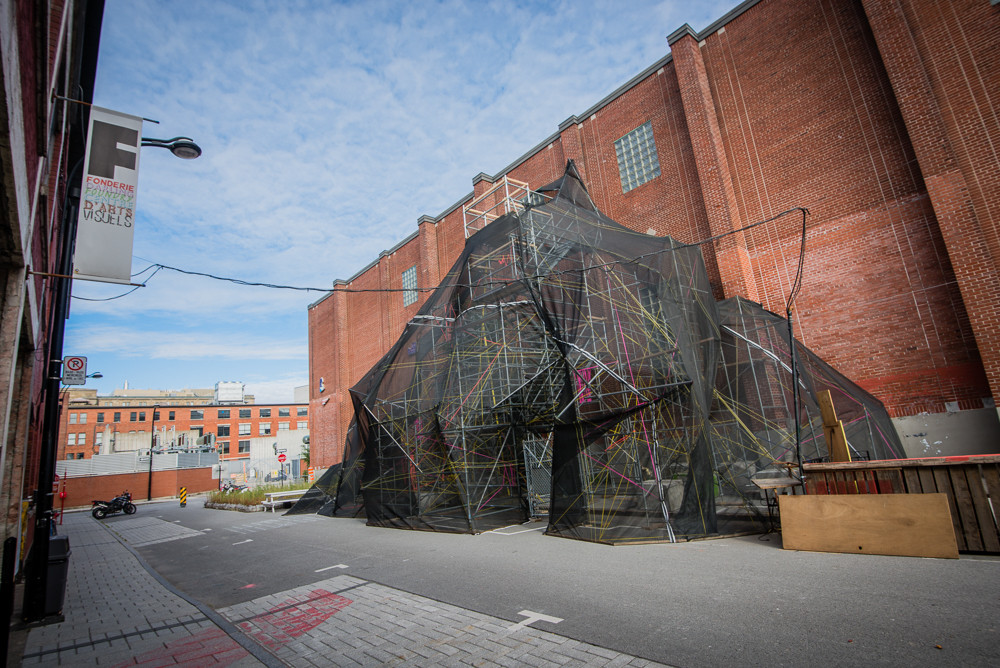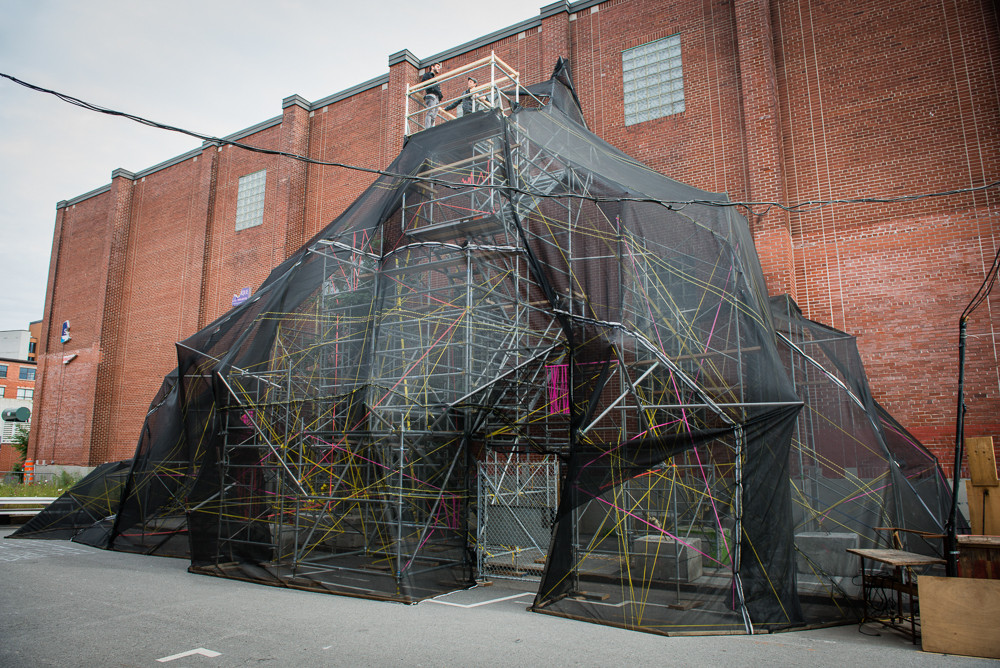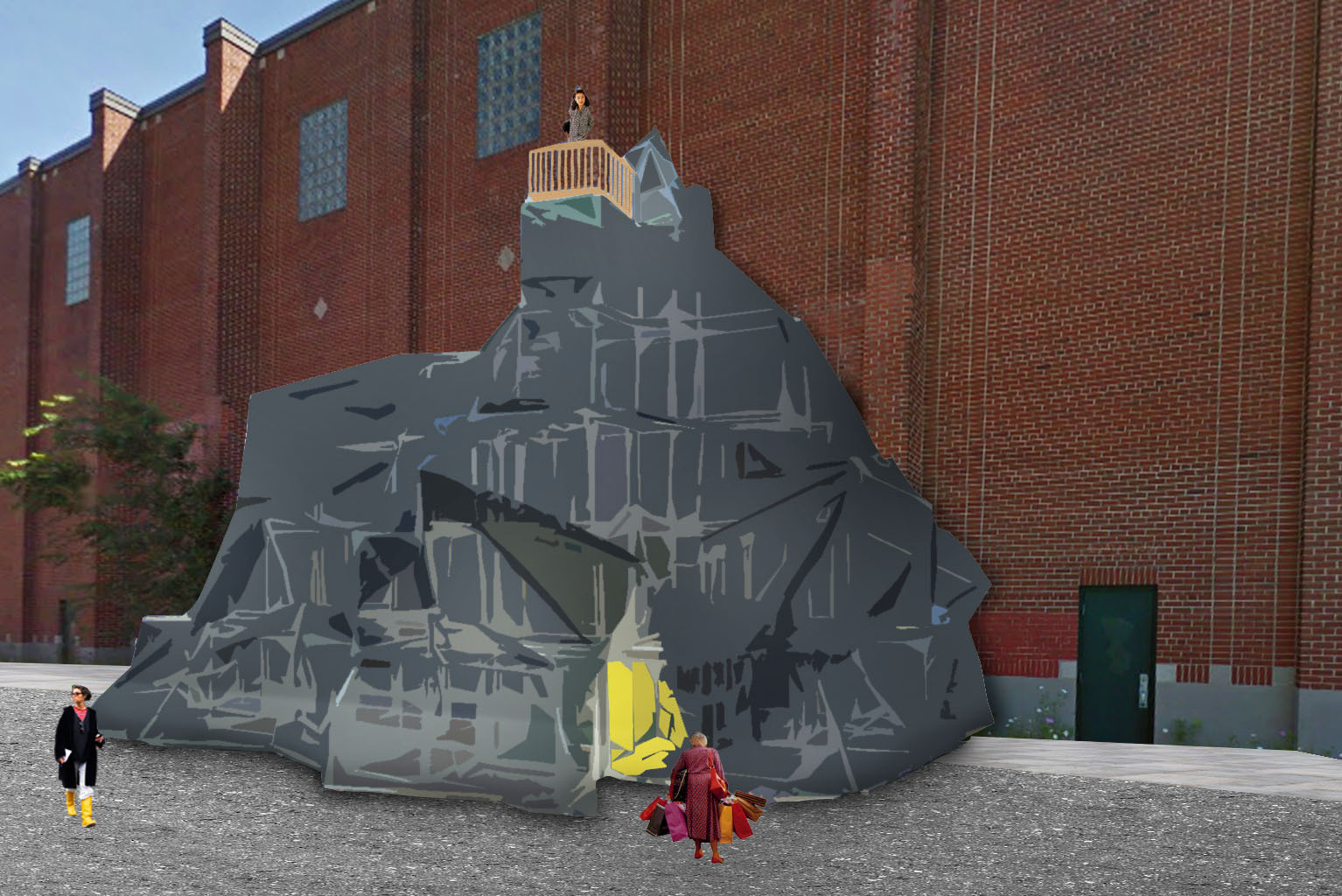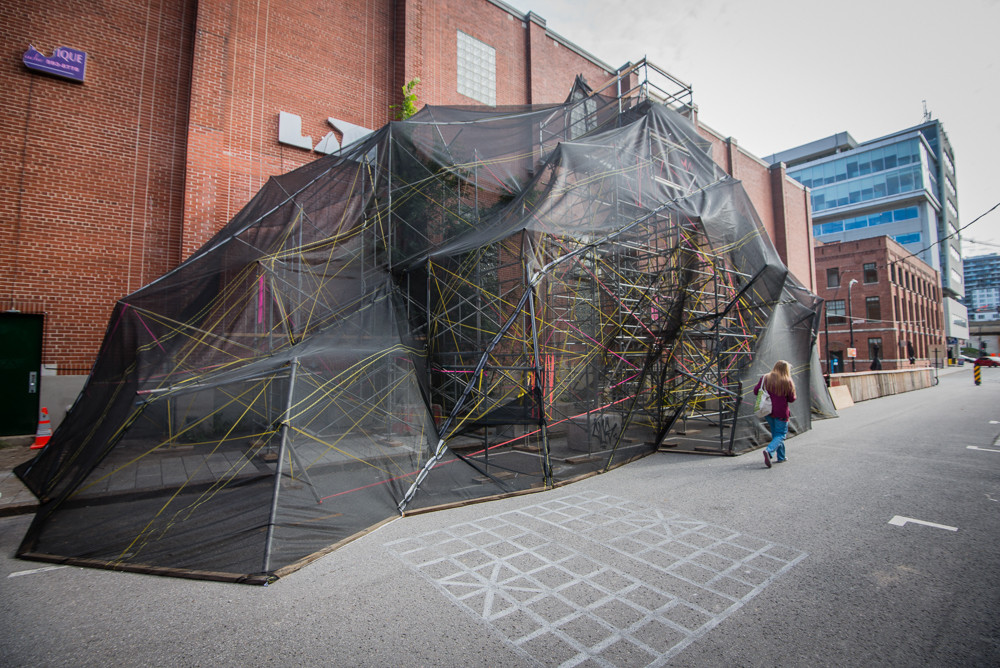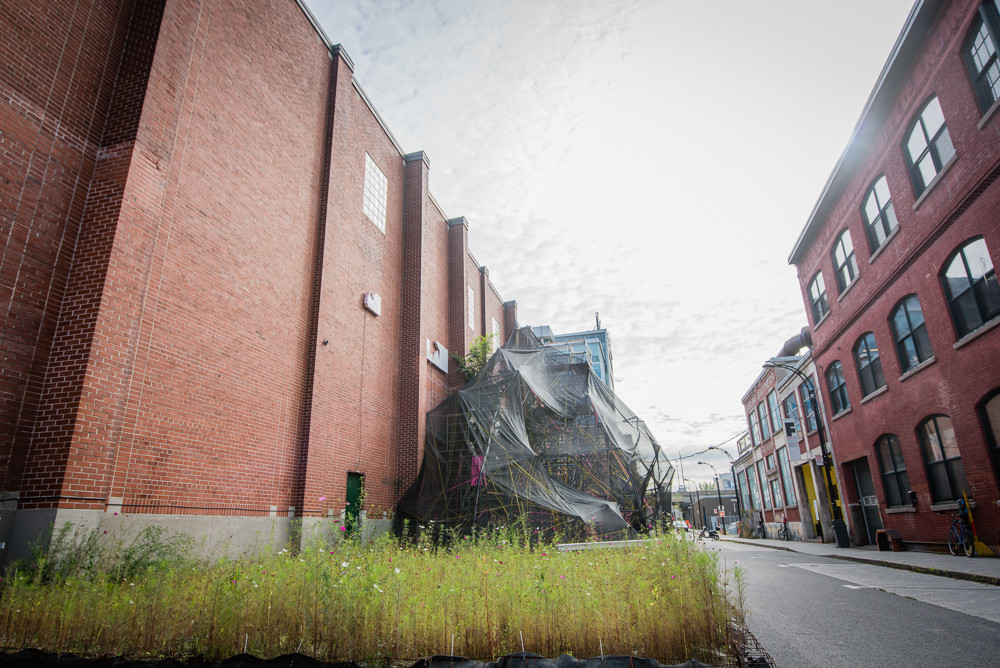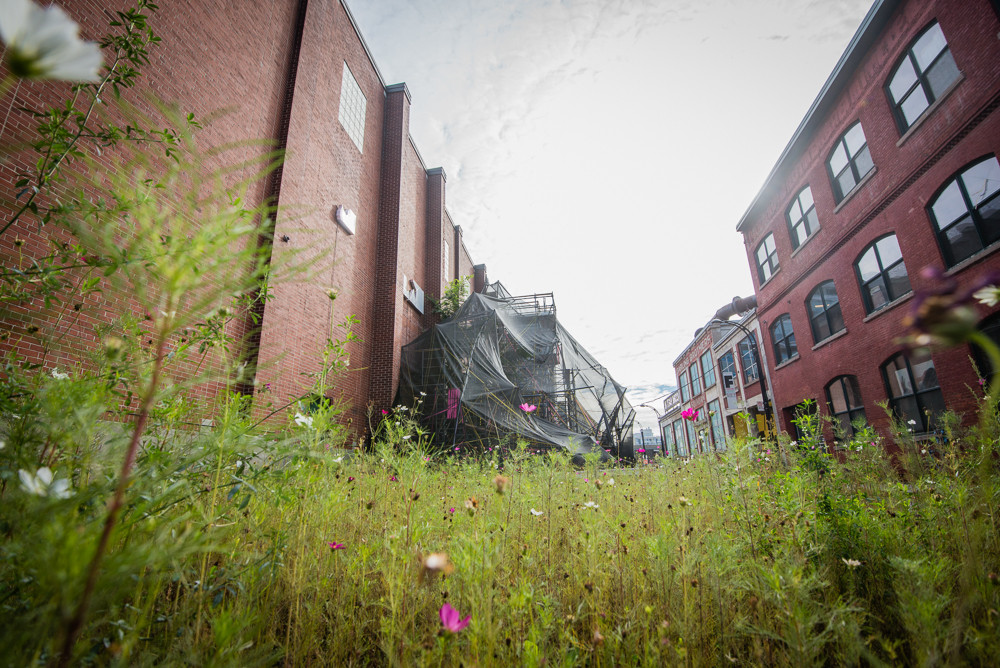 Mirador, a spectacular work from Acapulco, this year. This piece takes the form of a mountain extending over a large surface of the building facing the Darling Foundry. An entry on the base of the structure delves inside a segment of the landscape and allows visitors to survey the depths and take advantage of the exceptional point of view offered by the headland located at the top. Those who manage to ascend the mountain are thus exposed to quite a different perspective of the surrounding scenery. Mirador, with its raw aesthetics, recalls construction sites and is the result of a reflection around the landscape, the artificial, the scale effect, as well as the public space.
Acapulco
Acapulco is interested in the societal phenomenons that dictate human and cultural relations throughout different processes (economic, entrepreneurial and political). The collective finds pleasure in manipulating and denaturalising mass culture icones by presenting them in unexpected places.
Acapulco's works come from an interest in outside interventions and in situ projects. They intervene in the landscape by using codes coming from architecture, urbanism, construction sites and the promotional imagerie, in order to create monumental sculptures and installations.
Ambiguity and pranks also occupy an important place in Acapulco's work. Their installations become a game in which the artists play a role. By playing with context and opportunity, this game creates an unreal situation. 
More about
QUÉBEC, Canada