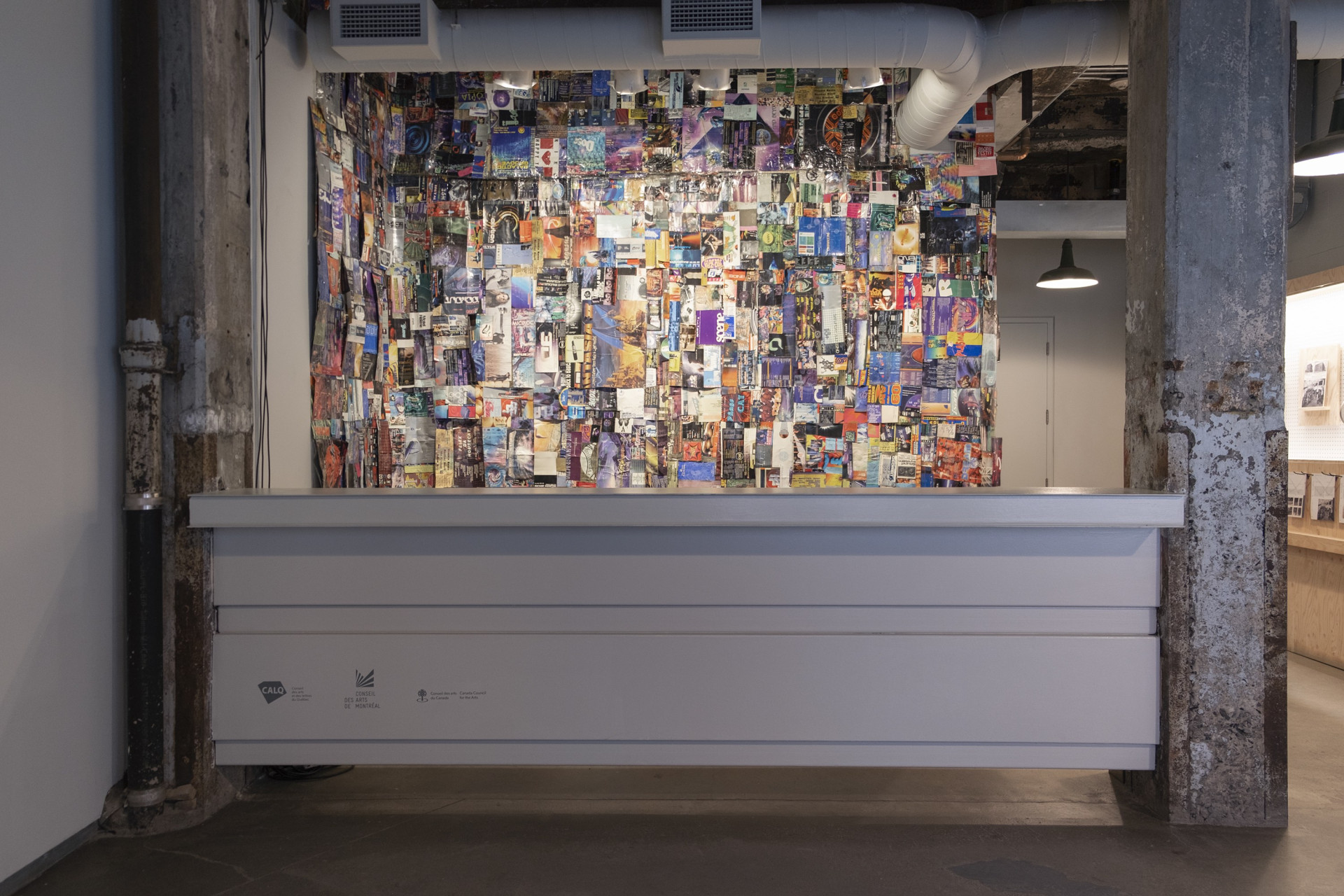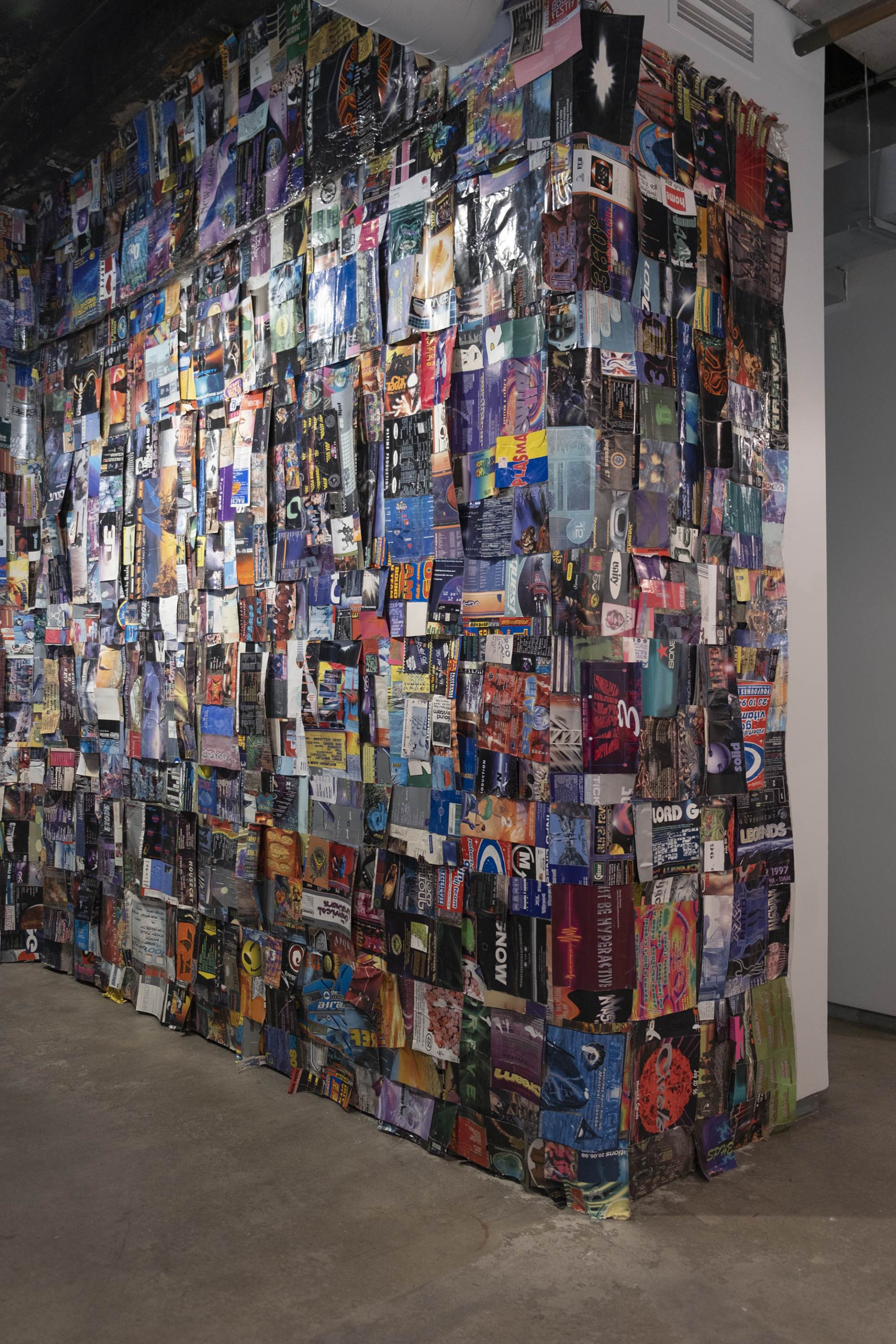 WAVE ON (relic)
1998 - 2022
As exhibitions come and go, the wall behind the reception desk has become a showcase for Fonderie Darling's artists in residence, as well as a third space for experimentation by exhibiting a work that resonates with the theme of the current exhibitions. As a prelude to the exhibition Tu m'enveloppes et je te contiens, which celebrates the 20th anniversary of Fonderie Darling by drawing inspiration from its archives, Emmanuel Galland's work is a relic of a bygone era: that of the flyers announcing the raves of Montreal. A true reconstitution (re-enactment), the presentation of this piece echoes its first display in 1998 on the premises of Quartier Éphémère for the group exhibition Death of the Party, curated by Michael A. Robinson, as well as its second restitution, in 2003. Twenty years ago, these flyers, collected in Montreal between 1996 and 1999, were presented in exactly the same place, in the manner of a monumental mural. Encapsulating a whole generation, this relic from the near past brings forth a feeling of nostalgia, giving us the vague impression that time is slipping through our fingers. 
EMMANUEL GALLAND
Artist and curator, Emmanuel Galland observes the physical and social environment as an anthropologist. As an artist, he creates typologies that examine the contexts he inhabits and the people who live in them, ranging from contemporary art to vernacular architecture or domestic objects, as well as markers of individuality. Images are taken by himself or by others; found (personal family albums or not, found), collected on the Net or captured by his cell phone or via circumstantial photographic equipment, as is appropriate. In his photographic series and installations, he questions the nature of the portrait, ever-shifting. Galland is interested in diverting notions related to the picturesque, the monumental (celebration, commemoration, heroisation). His only credo: to reveal or to create links. To make collaborations emerge is one of the motives.
 Trained in visual arts and art history at the Université de Montréal, he began working with photography and installation at the end of the 20th century in Montreal. Recipient of the Prix Pierre-Ayot (AGAC and City of Montreal) and the Bourse Duchamp-Villon (Centre Plein sud), his works are included in several public and private collections. A self-proclaimed "child of the artist-run centers" where he has been involved in various capacities for many years, he now alternates his commitments as an artist, independent curator and cultural worker.