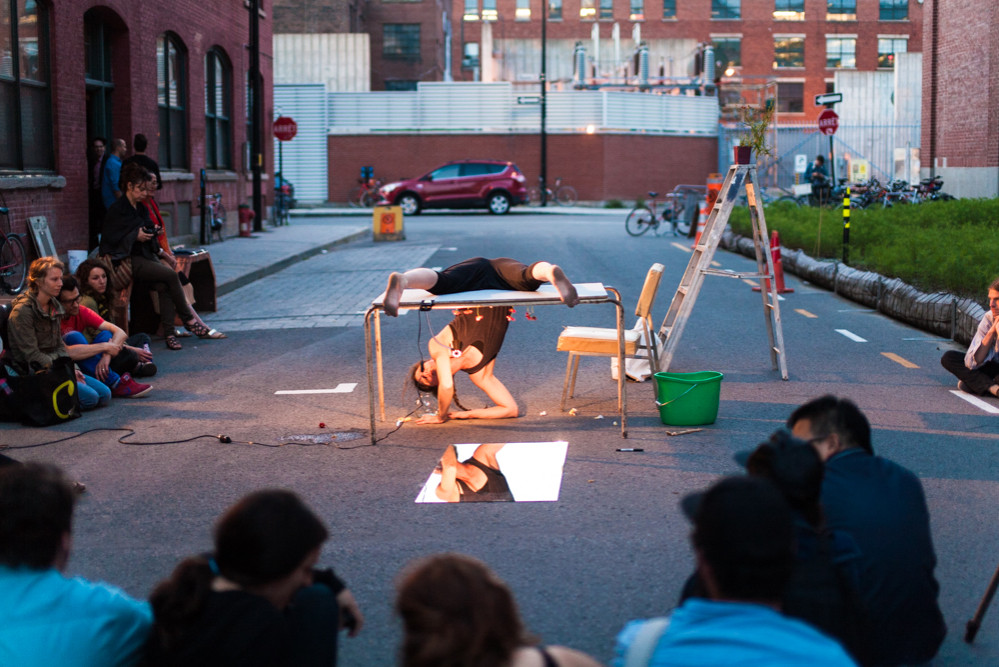 Art dans un Jardin #3 | From city to nature
The moods and murmurs of the city remind the human behaviour, which is ironically restricted by the  laws of nature. How do we perceive the bodies which we find within the boundaries of the rural and the urban, between the sterilized architectures designed by Man, and those established without  him? 
For this last edition of Art dans un Jardin, Marie-Claude Gendron, Christian Bujold, Jessica Arseneau and Nimalan Yoganathan will work to superimpose the city and nature.
Jessica Arseneau
La gravité est hypocrite
Christian Bujold
Diptyque
Marie-Claude Gendron
Faire partie
Nimalan Yoganathan
Mamori / Unseen Songlines

Nimalan Yoganathan
Nimalan Yoganathan is a Montreal sound artist and musician. He currently focuses on the integration of field recordings into his works from his travels through remote landscapes. Nimalan often attempts to mimic the timbral and rhythmic characteristics of such natural sounds using synthetic gestures while also referencing traditional Dub and Hip-Hop aesthetics.
Marie-Claude Gendron 
Marie-Claude Gendron recognizes the importance of affiliations and the need to inscribe a performative act within the public space. The goal is to modify, even in the most minimal manner, the preconceptions made on the notions of public and private. Her work includes solo and collective performances, notably at the Lieu, a center for action arts (Québec), at the Galerie des arts visuels (Québec) and as part of the RIAP 2012 (rencontres internationales d'art performance). The artist has participated in multiple exhibits and events in Quebec, France, Brazil and Italy.
Christian Bujold
Christian Bujold is a Montreal-based performance artist, working around the notions of relations between the body and the context in which it belongs. He sits on the administrative council at the artistic center DARE DARE and at the performance festival Viva! Art action. He has a Masters degree in visual and media arts from the University of Quebec in Montreal.
Jessica Arsenault 
Originally from the Acadian Peninsula, Jessica Arsenault is a multidisciplinary artist who lives and works in Montreal. Her projects propose poetic and metaphorical associations through the orchestration of objects, images and sounds which discuss the reflexions brought through by the social and relational environment. 
6:30 pm to 10 pm
Performance evening
Place publique
Curator
Marc-André Audet, Janick Burn