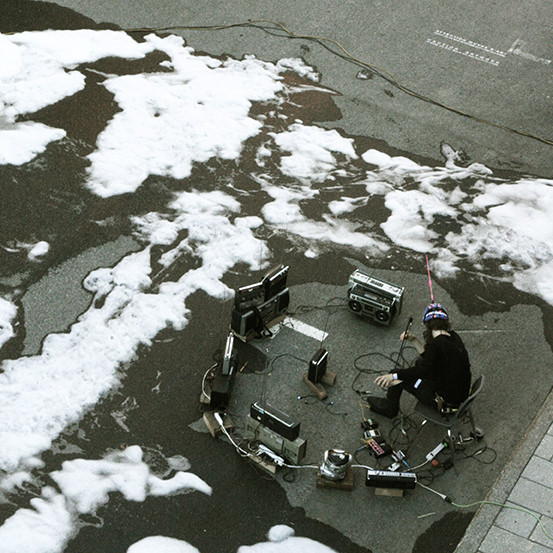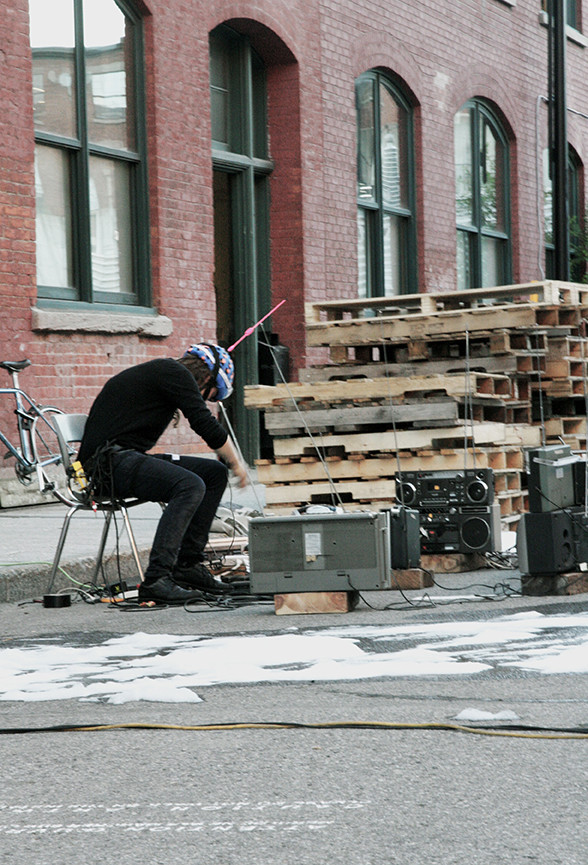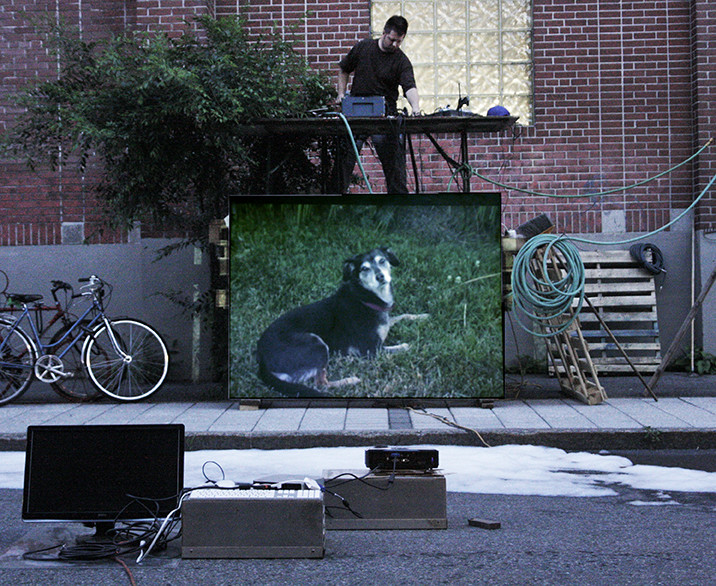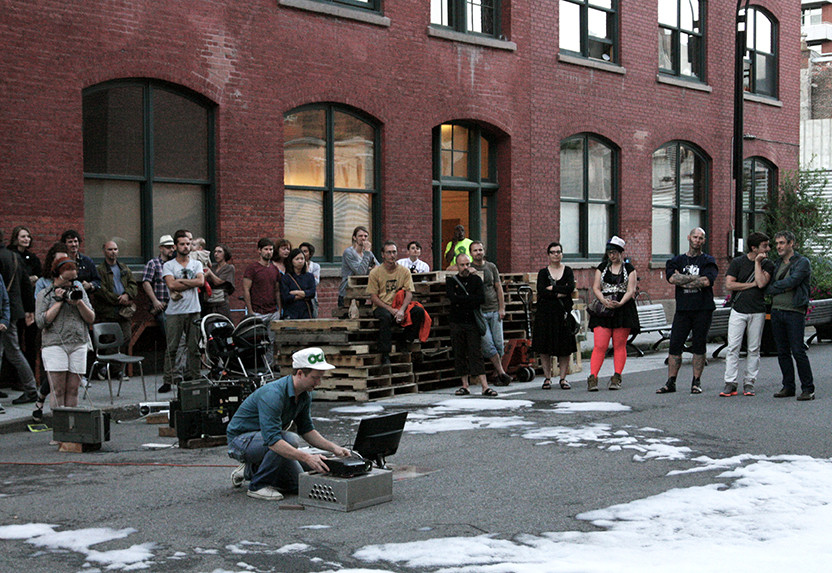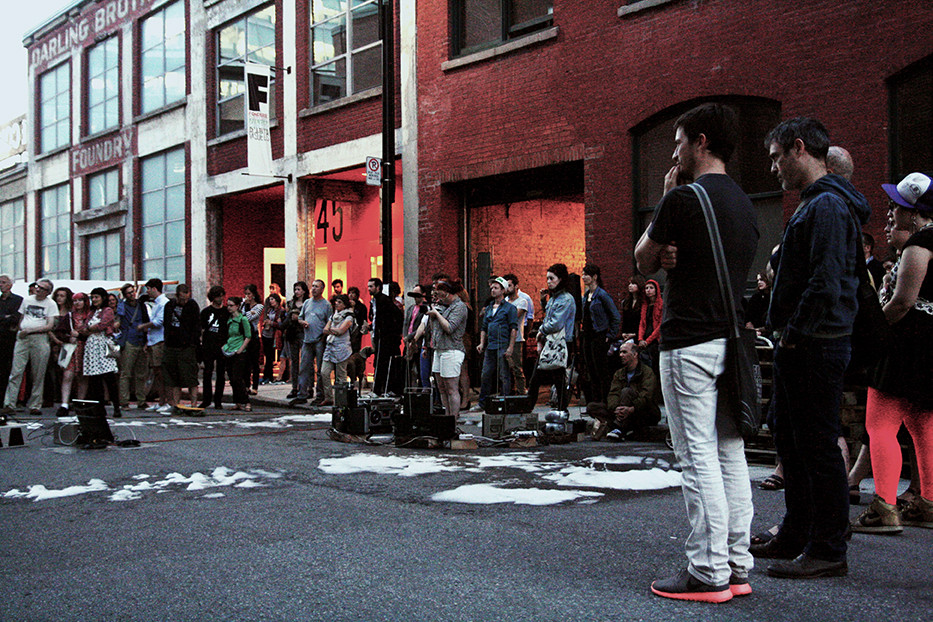 Place Publique Performances II
Toile détente
The second evening of performances on the Darling Foundry's Place Publique, Toile détente showcases experimental compositions inviting the public to rethink the soundtrack of the city. Emerging from the noise scene of the 2000s, curator and artist Florence S. Larose presents two interventions fed intuitively by the presence of the public, opening up and closing alternately the sensory tissue of the environment.
Lisa Gamble's performance invests in the outdoor landscape by building a moving wall of sound that interacts with the public. Stacked AM radio-boombox-Theramin's, combined with a textural AM transmission will produce an oscillator-monster with multiple accents, seeking to fill the bottomless echo of the urban maze.
David and Vincent Lafrance offer a blindly built station-camp, where the contemplative stream of projected images and the rambling panorama of a sound collage come together. They create in the middle of the city a hybrid island of nature, both soothing and anxiety-provoking, challenging the established order with the indiscipline of an imaginary landscape.
Lisa Gamble aka Gambletron is a sound artist and musician known for her noise-electronic improvisations, experimental karaoke and for curating performances in unique outdoors locations. She creates loud, glitch, textural soundscapes with a slight reference to dance music accompanied by lo-fi and circuit bent toys.
In parallel with his practice of painting and drawing, David Lafrance performs in duos Monday Morning Erection and Leboeuf et Laviolette, and with the turntable quartet led by Martin Tétreault. A self-taught outsider musician, he is inspired by folk art and transcendental music. A photographer and videographer, Vincent Lafrance is often actor of his scenarios, through which he explores the mimics of reality.
The evening begins with a corn boil, starting at 7pm!
Place Publique Performances is performance cycle created for an outdoors setting and presented by emerging curators and collectives. This initiative allows the public to discover new practices based on experimentation, research and audience participation.
This project is made possible by the support of Arrondissement Ville-Marie.
7 pm to 10 pm
Place publique