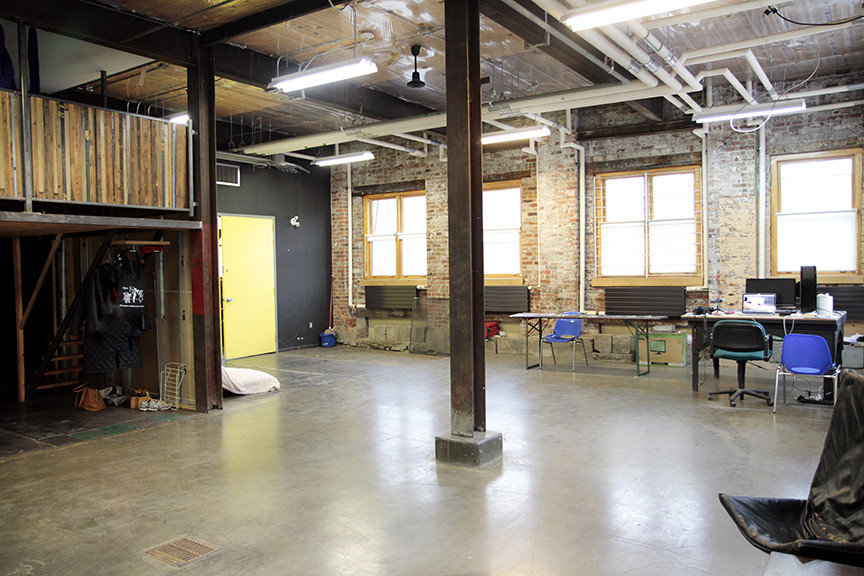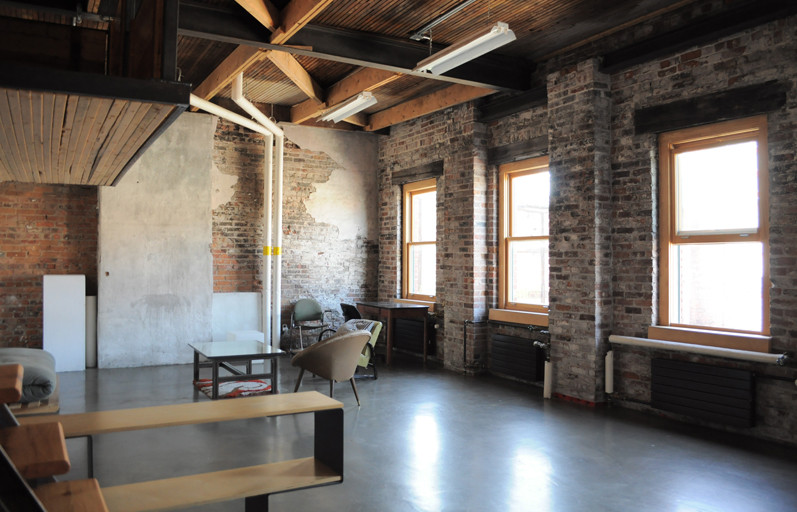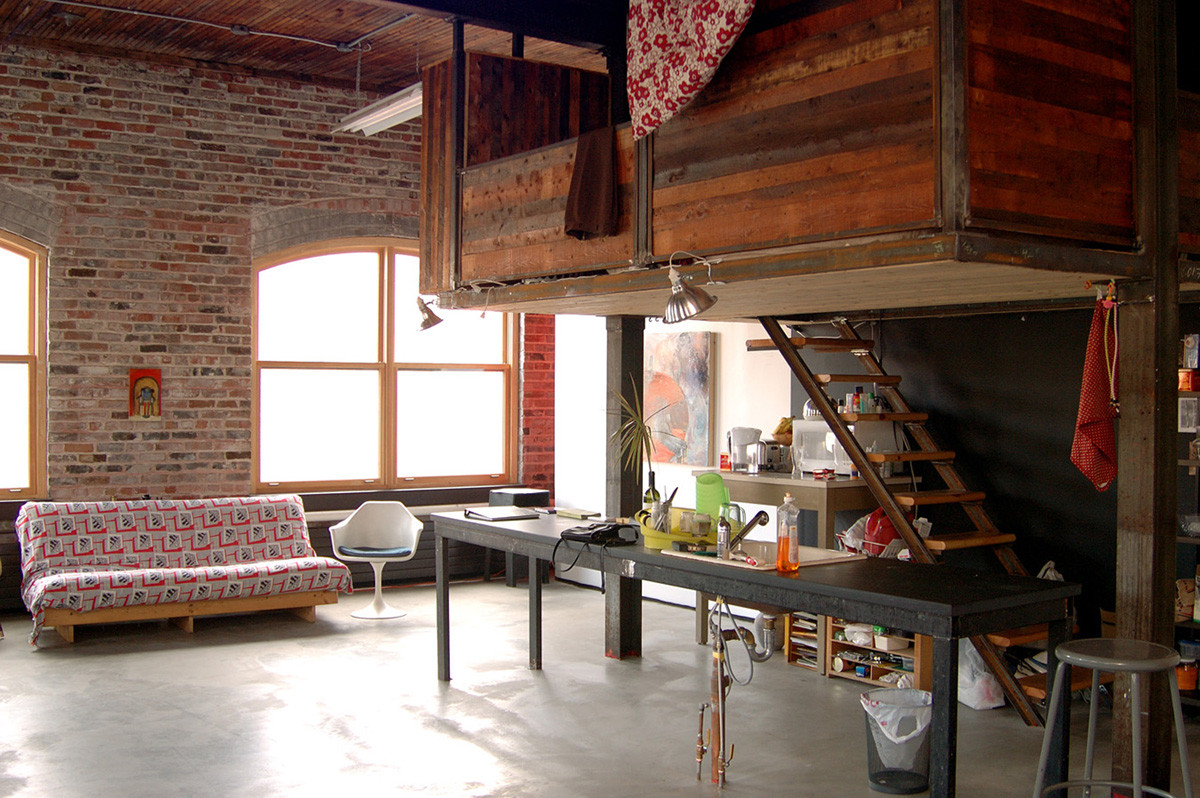 Short term studio rental
Depending on availability, the Darling Foundry provides local and international professional artists with short-term studios for creation and production purposes. Studios are equipped with a kitchenette, and a living space. 
Weekly rate: $ 250 + tx / $ 400 including accommodation
Monthly rate: $ 850 + tx / $ 1500 including accommodation
Included are: heating, electricity, high speed internet access, access to common areas (kitchen, living-room, washrooms)
Access to the production workshops is provided upon an additional membership (monthly or annual).
Please send your short term rental requests by email, and attach a completed form (downloadable on this page), a brief presentation of your artistic work and of your project. We are committed to give you a reply under 5 business days.
Previous short-term residents:
2006 : Steve Heimbecker (March - July), In Situ (April, May), MUTEK (April - June), Bertrand Lacombe (November, December)
2006 : Antonin Sorel (March - December) 
2007 : Antoine Sorel (January - March), Justin Stephens (January, February), Nancy Guillmette (March, April), CIAC (April, Mai), MUTEK (April - June)
2008 : Wilson Trouvé (February - March)
2008 : Natalie Reis (November - December) 
2009 : Natalie Reis (January - June) 
2012 : Sara Rooney (April - June)
2013 : Romeo Gongora
2016 : Renaud Auguste Dormeuil (February, March), Anne-Marie Proulx (March), Catherine Lavoie-Marcus (May), Max Paskine (May), Zoja Smutny (May, June), Alexandrine Daihaut (June)
2017 : Jean-Pierre Duval (January, February / April), Sky Godden (March), Eloîse Guénard (March), Leisure (Meredith Carruthers et Susannah Wesley) (March, April), Emmanuelle Chiappone-Piriou (April), Shandor Hassan (June, July)
2018 : Cédric Sartore (February), Tara Cooper and Terry O'NeiII (March), Deborah Carruthers (March, April), Veronika Pausova & Carl Marin (June - November), Anne-Renée Hotte (October, November), Jennifer Stillwell (October, November)
2019 : David Armstrong Six (January, February), Bruno Baltzer (May, June), Sharlene Bamboat & Alexis Mitchell (June - August), Basile Philippe (June), Reynier Guerra Capote (August - September), Abbas Akhavan (December) – 2020 (January) 
2020 : Abbas Akhavan (January - August), Gabrielle Paré (January, February), Serge Provost & Isabelle Fourcade (February/March), Li Alin (April - July), Manuel Mathieu (April - March), Isaac Pierre (May - July), Max Strong (May - October), Cynthia Girard-Renard (September), Jackson Slattery (December-April), Lara Kramer (February-April)