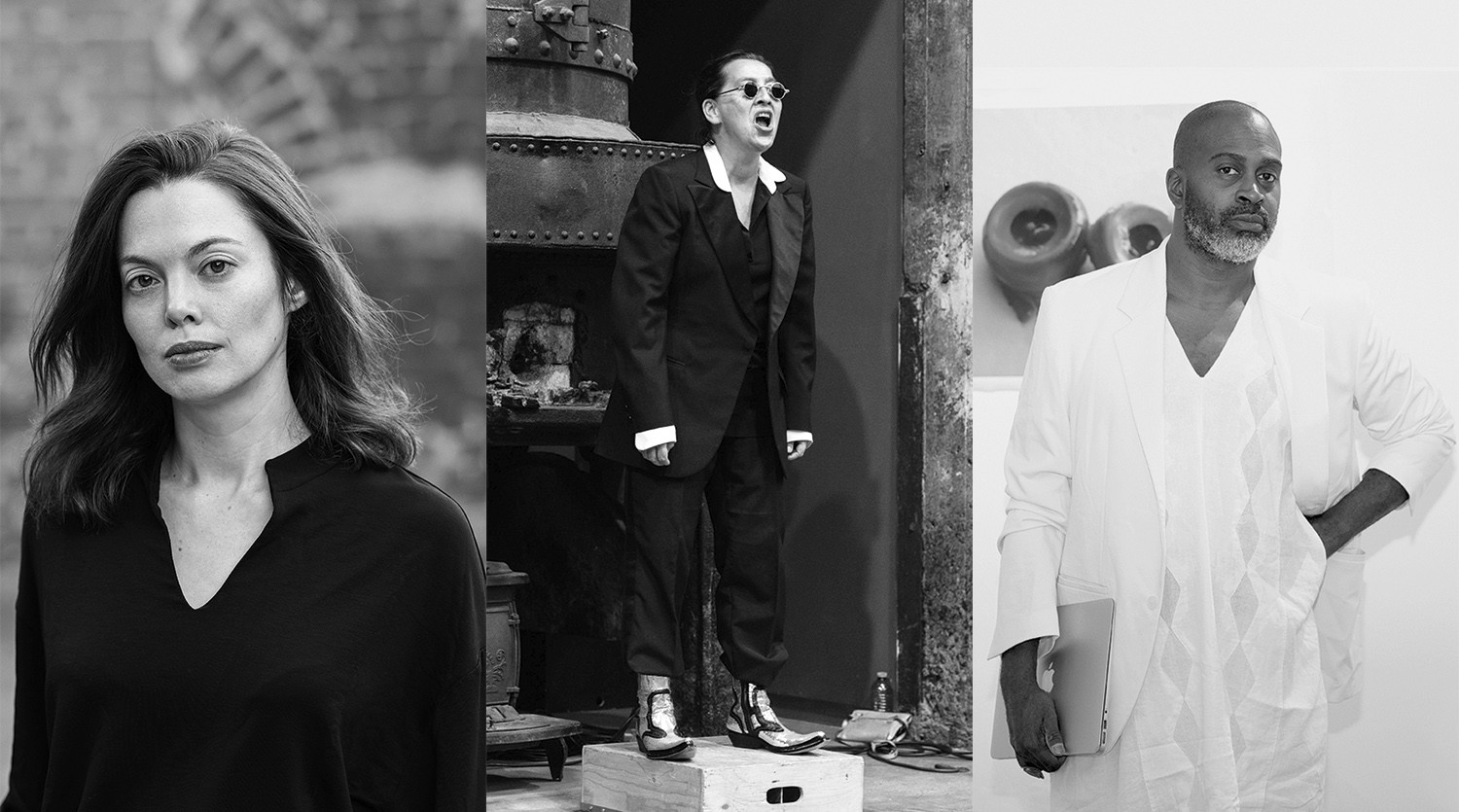 Conversation : Fabienne Audéoud, Suzan Noesen, James Oscar
Come meet and exchange with the two artists and the curator in residencies, whose stay at Fonderie Darling ends in the fall of 2022.
The event will be held in French, with simultaneous translation provided as needed. Food and refreshments will be available in the 3rd floor lounge.
FABIENNE AUDÉOUD
After a dozen years spent in London and Maastricht, Fabienne Audéoud now lives and works in Paris. Having received a master's degree in art at Goldsmiths, her practice, until then essentially musical, refocuses on the visual arts and developed in the context of the London 1990s art scene. Her collaborative work with John Russell has been shown in numerous group and solo exhibitions, while her videos, performances and paintings are regularly shown in independent spaces as well as in major international institutions.
SUZAN NOESEN
Suzan Noesen is an artist and director from Luxembourg. She studied conceptual art at the Royal Academy of Fine Arts in The Hague (KABK), painting at the Hochschule für Grafik und Buchkunst in Leipzig and mime at the Academie voor Theater en Dans(ATD) in Amsterdam. For two years she lived in the German ecovillage of Sieben Linden, where she studied various methods of communication and collective decision-making. Suzan Noesen was one of the shortlisted artists for the LEAP2020 award. Her work has been exhibited in Luxembourg, Germany, the Netherlands, Russia, Portugal and Brazil. Her studio is currently based in Luxembourg.
JAMES OSCAR
James Oscar is a Montreal-born writer, art critic and anthropological researcher of Trinidadian descent. For the past 25 years he has written in the fields of contemporary art, cultural criticism and social theory, and has worked for over 15 years as an independent curator. He began by studying literature and social thought with African philosopher Ato Sekyi-Otu, film with the late director Irving Kershner, and then pursued advanced studies under the philosopher and poet Édouard Glissant at the CUNY Graduate Center.
More about
Paris, France

Luxembourg, Netherlands

Montréal, Canada