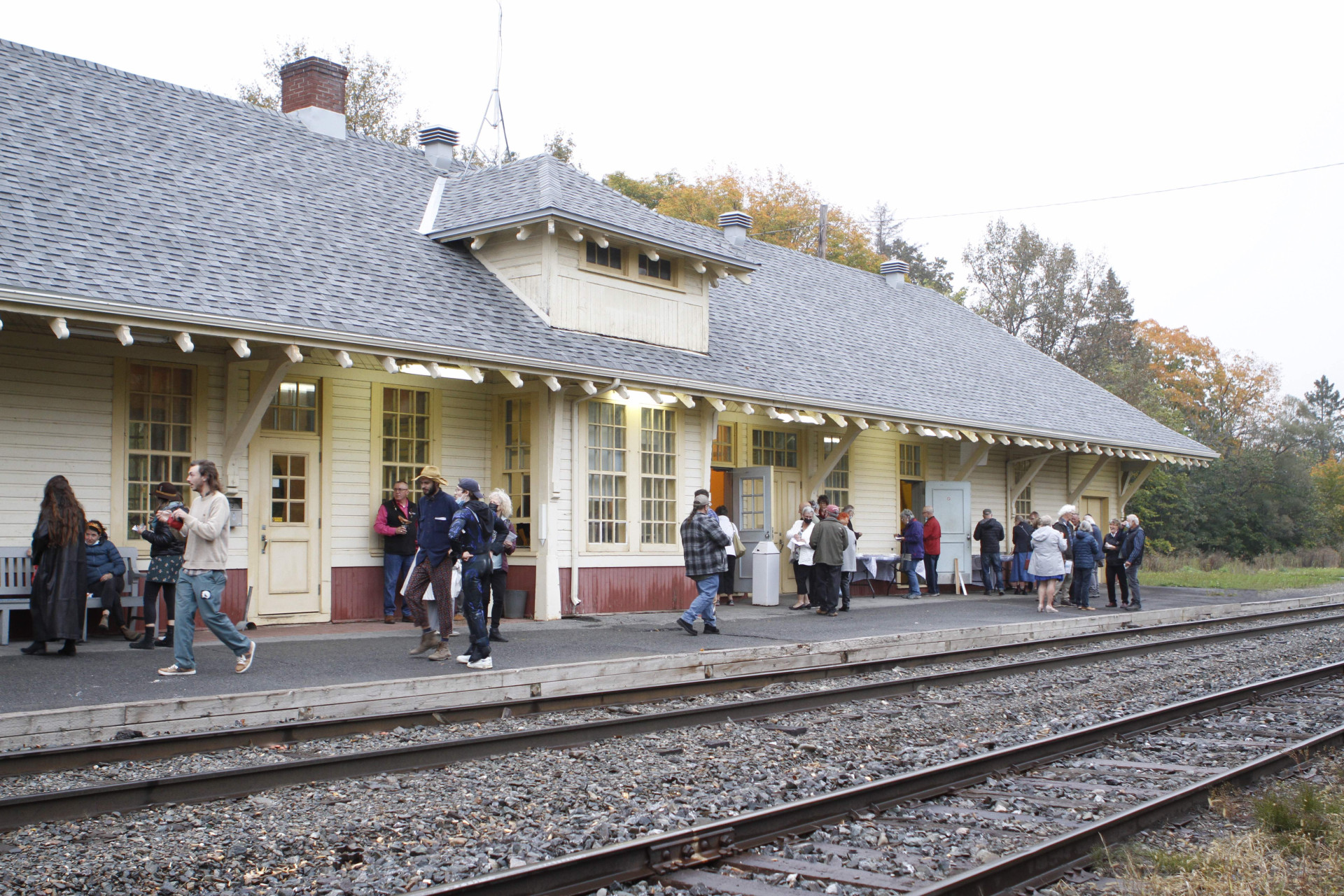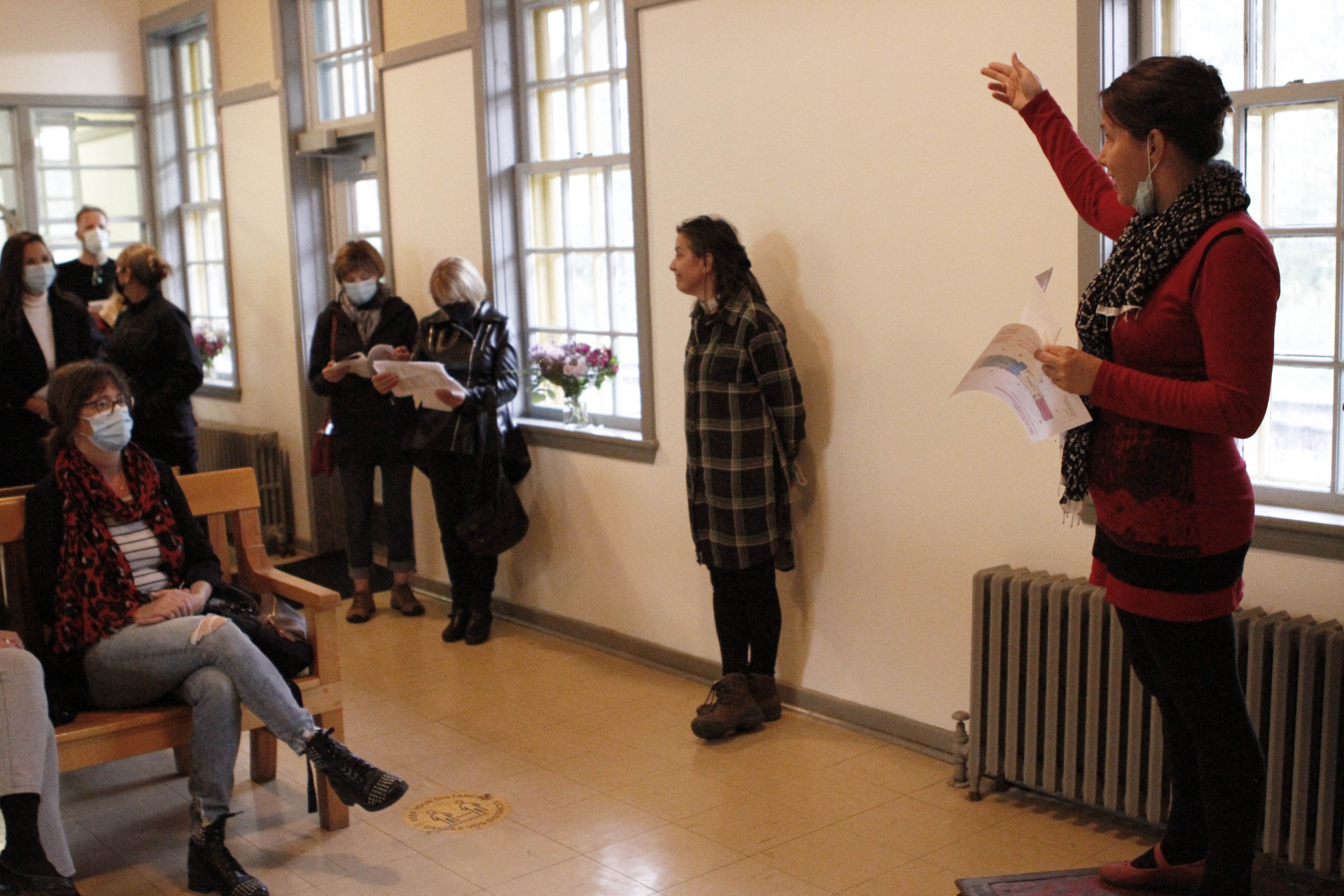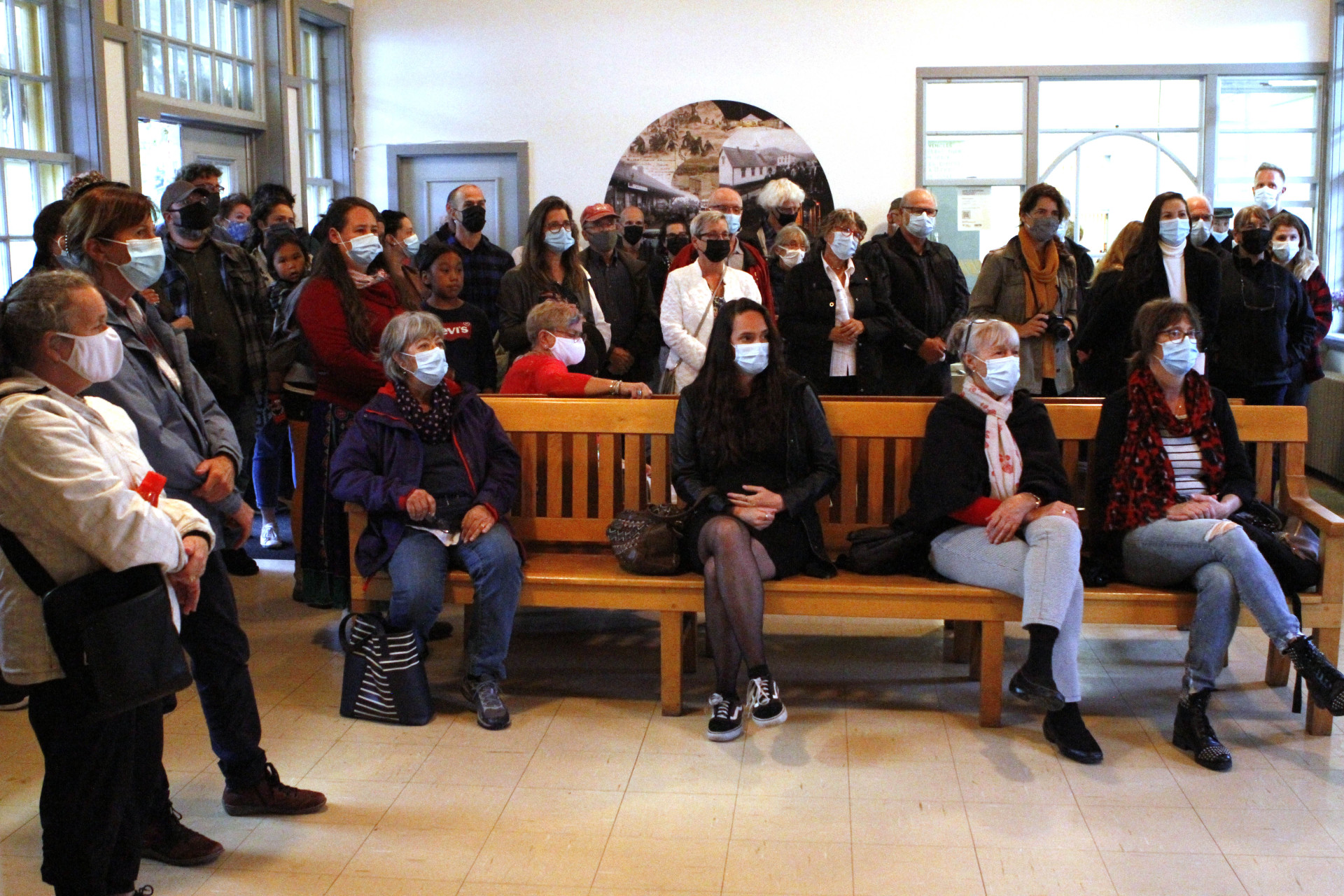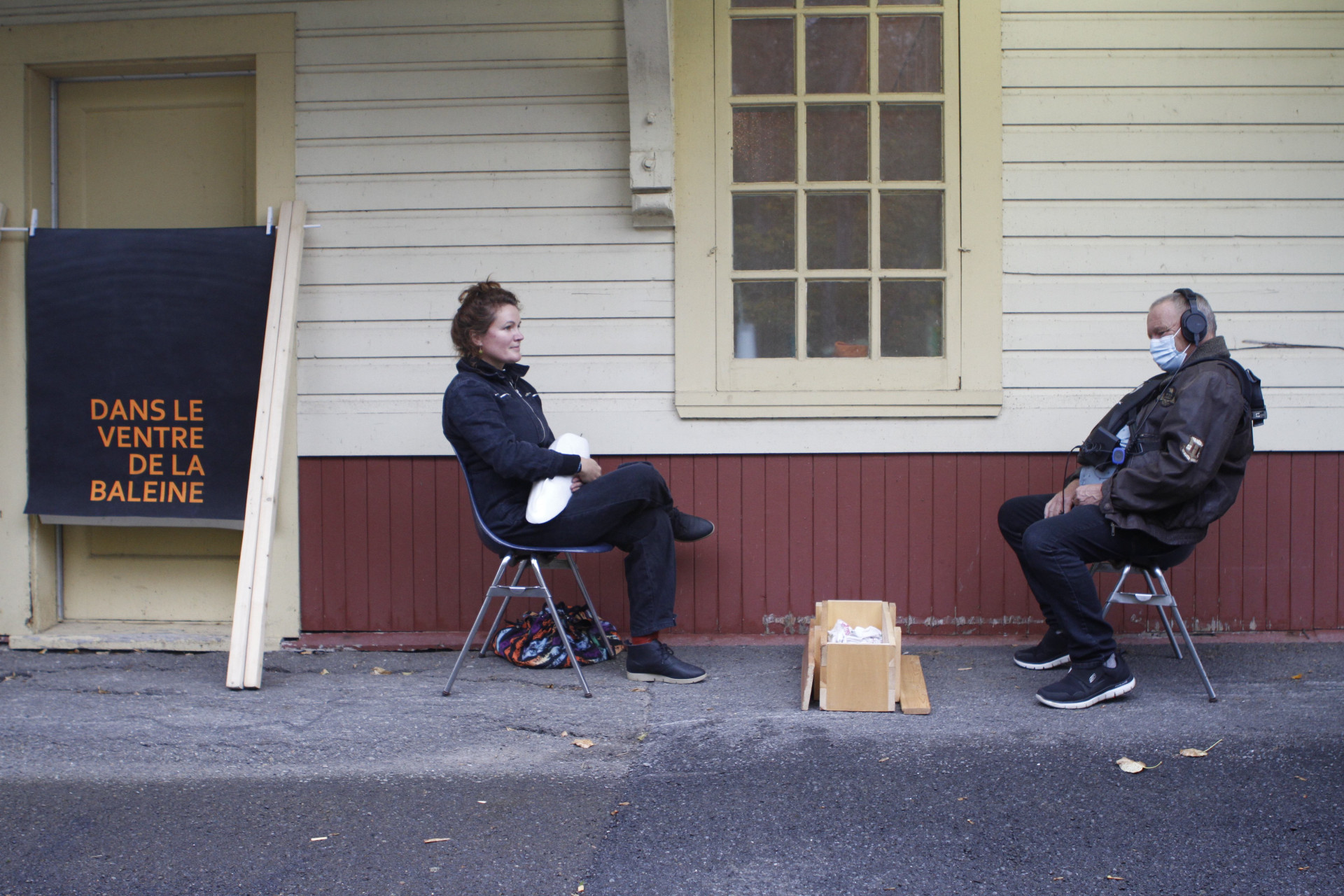 Opening Gare de Matapédia – Art and Community Centre
It is with great enthusiasm that the organizations Quartier Éphémère and Vaste et Vague celebrate the official inauguration of Gare de Matapédia – Art and Community Centre.  On this occasion, the two cultural organizations, in collaboration with VIA Rail Canada and several local partners, invite the public to visit the site, to discover the historical photo exhibition, and to participate in the various activities proposed. [Limited capacity, reservation required].
EVENT SCHEDULE
[in rotation: 5:00 pm, 6:00 pm and 7:00 pm]
• Speeches 
• Unveiling of the work of Fernande Forest (originally from Bonaventure) based on historical photos of the station collected from citizens and local archives.
• Meeting with the artist Frédéric Lavoie (Montreal) currently in residency to pursue hier project Insanus boletus. Video projection and sharing of knowledge about the world of mushrooms.
• Presentation of a multimedia installation combining projection of old photos and sound.
• Simulation of scuba diving in the heart of a beluga whale nursery on the Train Station's deck, thanks to the immersive work  Dans le ventre de la baleine by artist Maryse Goudreau.
• Musical ambiance provided by the duo Nadine et Sammy.
The organization Centr'Elles will also inaugurate its new space, located in the station. The organization gives an important place to the arts as a tool to bring women together and empower them to act. "This partnership allows for a particularly interesting anchoring with the community and art is a major asset in creating an atmosphere conducive to self-exploration and encounters." - Donna Lévesque, Community Development Officer at Centr'Elles (translated)
Please note that the vaccination passport (QR code) is not required since artist-run centers are exempt, as are museums and libraries. Visitors must wear a face covering, wash hands and respect capacity and social distancing.
A PROJECT ANCHORED IN THE COMMUNITY
La Gare de Matapédia – Art and Community Centre is a new space dedicated to contemporary art and a place of encounter for the community where art residencies, exhibition spaces, and cultural mediation activities for schools, community groups and citizens will take place. Various activities such as skill-sharing activities around mushroom gathering, art workshops and guided tours are planned throughout this Fall.
The Gare de Matapédia - Pôle artistique et communautaire project has received the support of several partners, including VIA Rail Canada, the Conseil des arts de Montréal, the Conseil des arts et des lettres du Québec, the Canada Council for the Arts, the Municipality of Matapedia, the MRC Avignon, Innergex and Boralex.
ABOUT CENTER D'ARTISTES VASTE ET VAGUE
Founded in 1990 in Carleton-sur-Mer, the Centre d'artistes Vaste et Vague favours research and experimentation in current art practices and distribution methods. Its active role at the regional, provincial, national and international levels is based on a program of research and creation residencies as well as on various modes of dissemination: productions and exhibitions within or outside the city, events, digital platforms and publications.
5 pm to 9 pm
GARE DE MATAPÉDIA