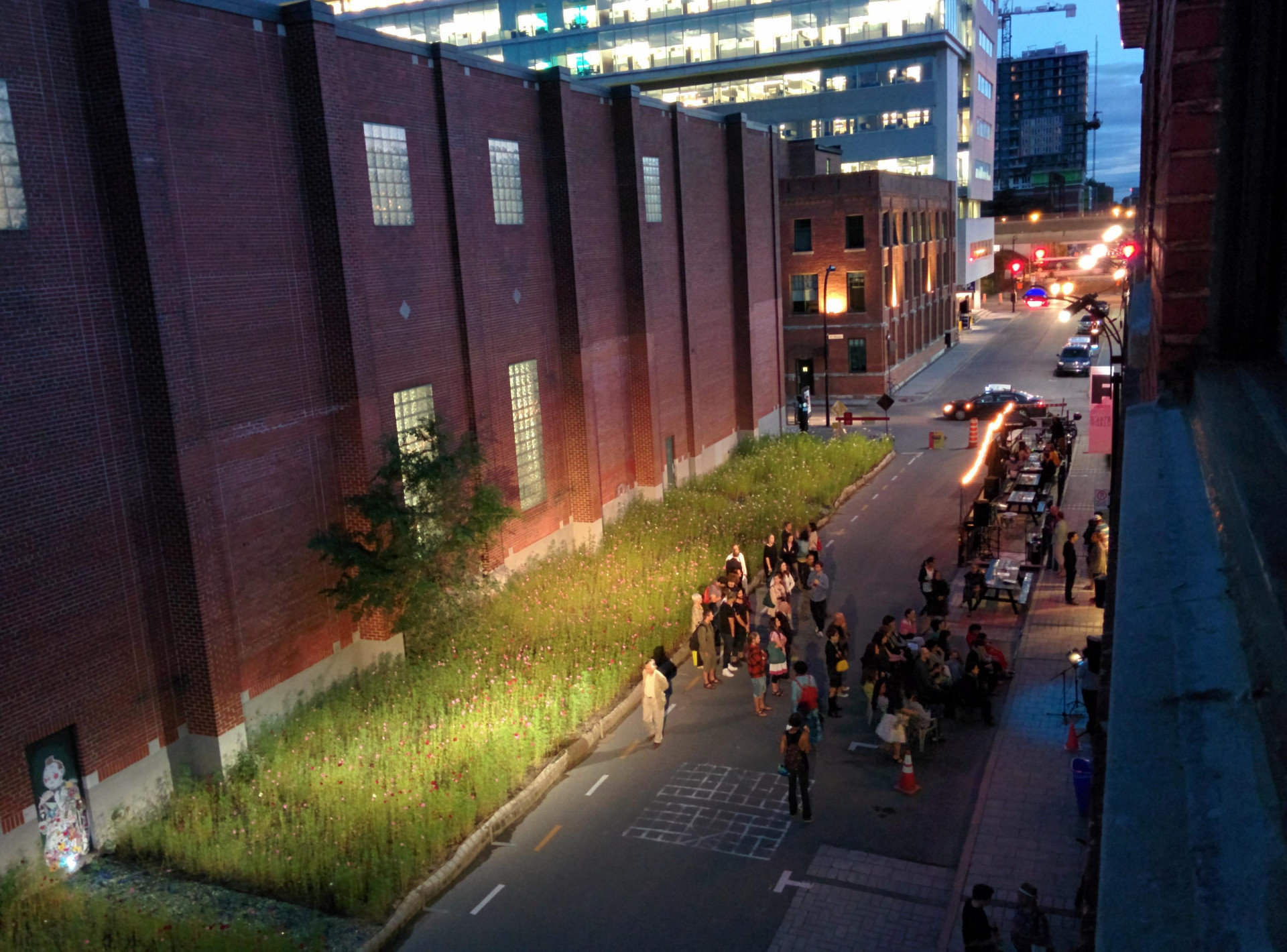 Poetry Night #3 | Night passages
Poetry
Night Passages is the third event of the Poetry series at the Darling Foundry, organized by the Maison de la Poésie de Montréal. The artistic direction of this evening will be led by Stéphanie Filion, accompanied by José Acquelin, Luc Courchesne and François Turcot. 
« At the time when night falls on the Place publique, you are invited to follow the paths of your dreams and to let poetry carry you into the night."
Stéphanie Filion
«The voices here form paths and traverses, passages between two worlds. For a few hours, the low-lit words will be your sole marks in space, while the poets will be your carriers."
Come enjoy this last poetic escapade of the season in collaboration with the Darling Foundry and let yourself be carried by the rhythm of the words in this pictorial place, of both architectural and artistic wealth. A moment not to be missed ! 
In collaboration with
6:30 pm to 9 pm
Performance evening
Place publique